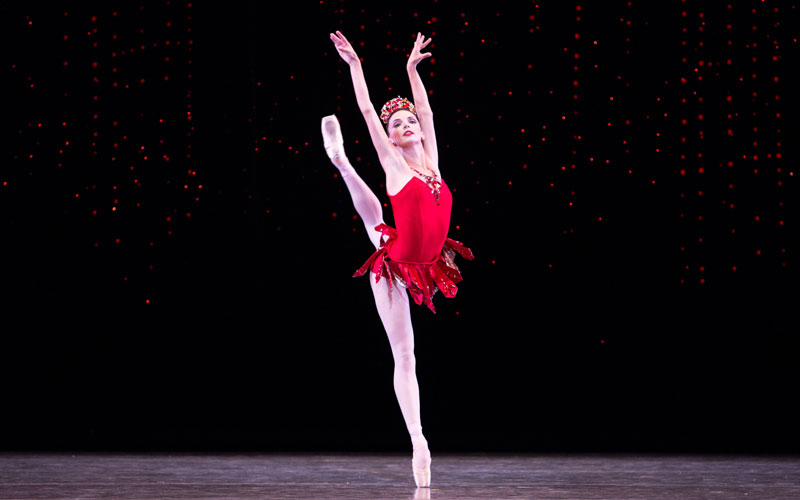 Downtown Doral to Present Holiday-Themed Shows
The area caters to art, community and technology-focused initiatives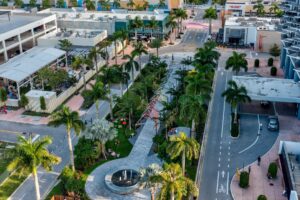 As the Downtown Doral area expands its offerings of family-friendly events, live entertainment and trendy restaurants, the mixed-used plaza also offers various holiday-themed shows in December to enhance guests' cultural experiences. For three weeks, world-renowned artists will be featured during Downtown Doral's Holiday Fest celebration.
Upcoming shows include:
RADIANCE – By Miami City Ballet
When: Friday, Dec. 3 and Saturday, Dec. 4 at 7:30 p.m.
Details: The Miami City Ballet is one of the nation's most acclaimed dance companies. The group features professional dancers who perform beloved George Balanchine classics: the sparkling show-stopper Rubies, the joyous Allegro Brillante and the awe-inspiring pas de deux from George Balanchine's The Nutcracker, starring the Sugarplum Fairy and her Cavalier.
Joey Alexander Trio
When: Sunday, Dec. 5 at 7 p.m.
Details: Joey Alexander is the youngest jazz musician ever nominated for a Grammy Award. "There has never been anyone … who could play like that at his age," says Wynton Marsalis, a famous jazz musician.
Big Bad Voodoo Daddy's Wild and Swingin' Holiday Party
When: Friday, Dec. 10 at 8 p.m.
Details: Big Bad Voodoo Daddy has been performing its unique take on American swing and jazz music for 28 years. Their unique and spirited "Wild and Swingin' Holiday Party" has become an annual family event.
Arturo Sandoval
When: Saturday, Dec. 11 at 8 p.m.
Details: Arturo Sandoval is a Cuban Jazz legend and Presidential Medal of Freedom recipient. He has received 10 Grammy Awards, six Billboard Awards and an Emmy Award for the original score he composed for the HBO movie about his life "For Love or Country."
Elizabeth Caballero
When: Sunday, Dec. 12 at 7 p.m.
Details: The New York Times describes Elizabeth Caballero as a "plush-toned, expressive soprano" and The Wall Street Journal exclaims that "Ms. Caballero is a find: her opulent soprano rings freely and lyrically throughout her range."
Nu Deco Ensemble
When: Wednesday, Dec. 15 at 7:30 p.m.
Details: The New York Times has hailed Nu Deco Ensemble as a "Chamber orchestra for the 21st century", Billboard has announced them as "Sonically Spellbinding" and Saratoga Living exclaimed them as "fiery, captivating and refreshingly original."
Downtown Doral is centrally located in Miami-Dade County. The area offers parking garages and paved parking lots for visitors and the City of Doral's street parking.
For more information or to purchase tickets, visit Downtowndoral.com/holiday-fest/