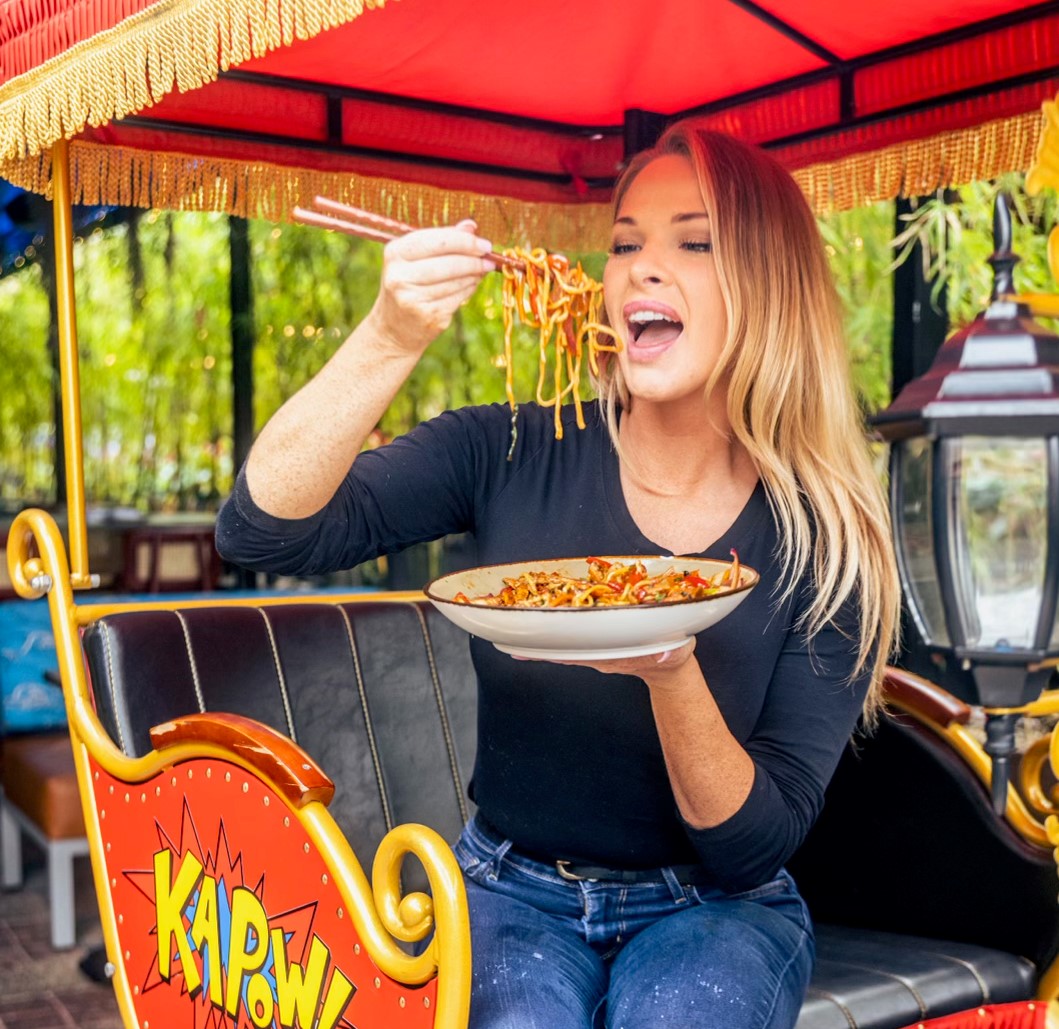 Eat and Win at Kapow
March means lots of noodles—and potential prizes—at the Boca-based restaurant
The signature dish at Kapow Noodle Bar in Boca Raton will be paying dividends for diners throughout the month of March.
Here's the lowdown: Each Monday in March—deemed the "Month of Noods" by the Southeast Asian-inspired restaurant at 402 Plaza Real in Mizner Park—Kapow will introduce four regional dishes, available for one week only. Think Gochujang noodles from Korea; soft shell crab curry Khao Soi from northern Thailand; spicy Tan Tan ramen from Japan; Cu Chao Shanghai noodles; and pork and rice vericelli from Vietnam.
Guests that post Instagram images of the dishes with the hashtag #kapownoods can receive spirits, gift cards and merchandise if their posts are shared on Kapow's newsfeed. Each week, one customers that uses the hashtag will be chosen at random to receive a $100 gift card. Anyone who stamps their "Little Black Book of Noods" with all 16 dishes will be entered to win a $500 gift card.
The promotion runs through March 31. Visit kapownoodlebar.com for more about the restaurant's offerings.