It started with one of the random conversations that partner/corporate culinary director Lisabet Summa has enjoyed countless times with Big Time Restaurant Group partner/co-founder Todd Herbst. Summa was sharing the story behind a first name that's been butchered much of her life, often as "Lisa Beth" or "Eliza Bet."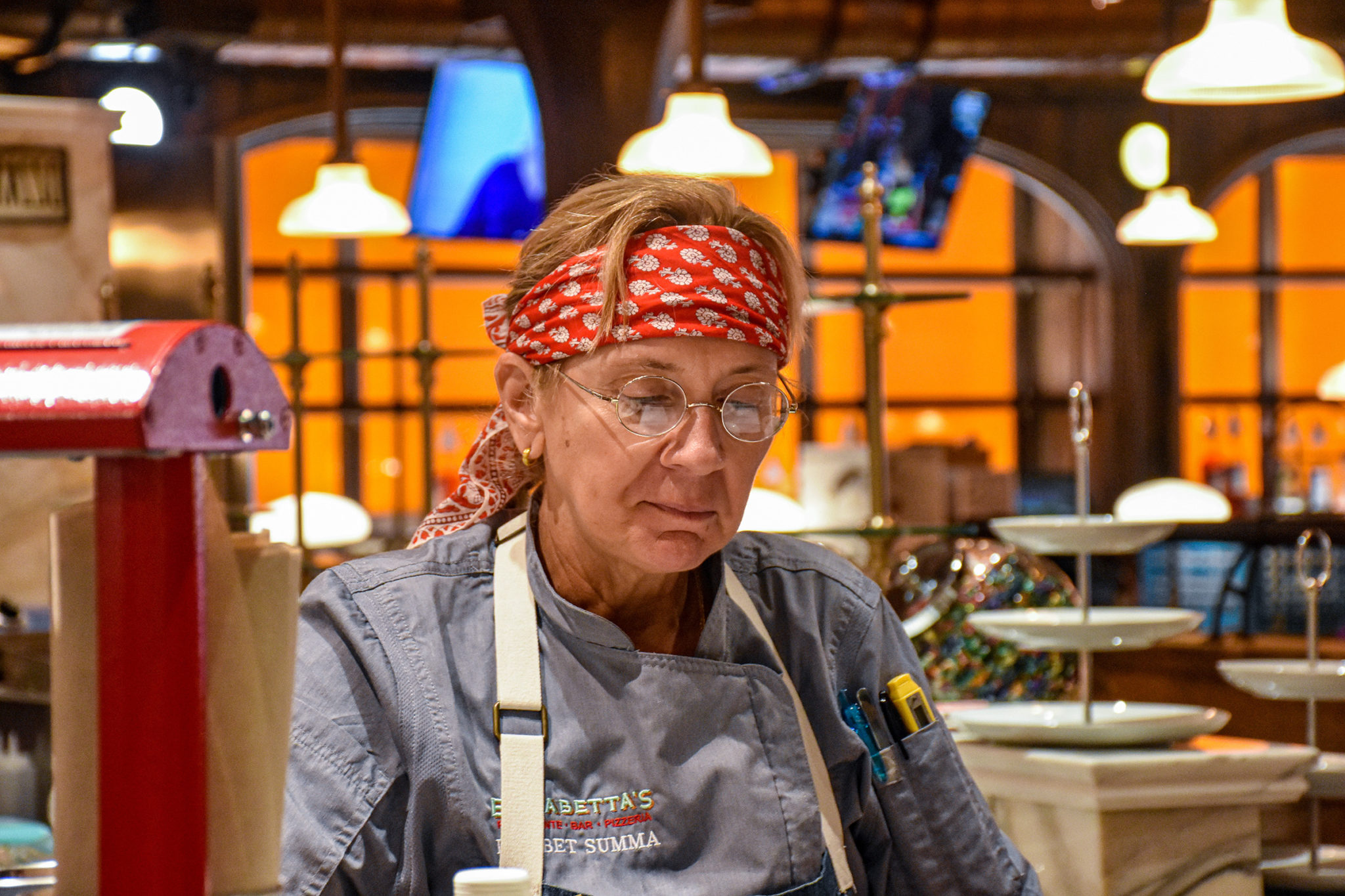 Summa's half-Italian father had a different name in mind for his daughter, but both parents eventually felt it would be too cumbersome for Americans to pronounce. Instead, they settled on an abbreviated version, Lisabet, "which," Summa says, "nobody has ever heard of."
Her father's original idea? Elisabetta.
"After telling him the story, I remember noticing how the wheels in Todd's head started turning," Summa says.
And with good reason. Summa and chef Louie Bossi already had combined on one wildly successful Italian concept for Big Time—Louie Bossi's (one in Fort Lauderdale, one in Boca Raton). Why not an extension of the brand, one with its own distinctive dining experience? Why not one with a scratch kitchen that makes its own desserts and slow-fermentation bread, one that creates upward of 15 pasta shapes? Why not reimagine a prime, two-story space along Restaurant Row in Delray Beach (the former 32 East on Atlantic Avenue) with the kind of wood beams, brick walls, and rustic, vintage and artful aesthetic details that deliver equal parts warmth and wow.
Why not call it Elisabetta's?
"I've always felt that having an eponymous restaurant is the ultimate for a chef," says Summa, who's been with Big Time for more than 20 years. "I've just been beaming [since it opened in July]. I'm almost 60. For this to happen at this point in my career? I never imagined it."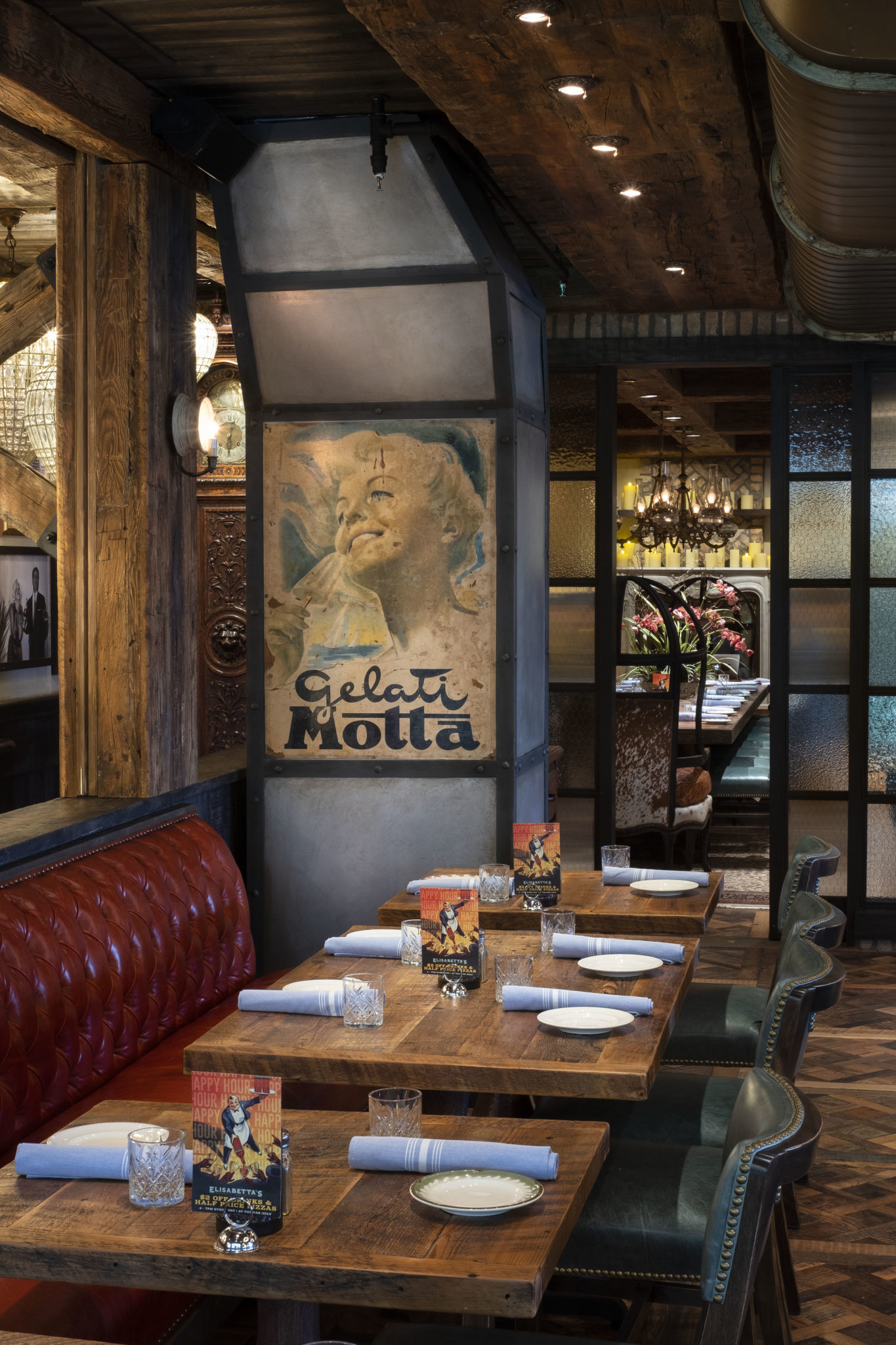 It couldn't happen to a more engaging, respected and supportive culinary veteran, someone who loves grabbing a bowl of apples and a paring knife, settling in next to a new kitchen hire (often someone less than half her age who "doesn't even know who Cat Stevens is") and asking them to share their story.
"At this point in my life, the mentoring, the ability to make these connections with people, is the most rewarding thing about this career," she says.
In working with Bossi (a chef partner at Elisabetta's) on the 12th Big Time restaurant in the tri-county region (two Louie's, five Rocco's Tacos, City Cellar and Grease in West Palm Beach, City Oyster in Delray, and Big City Tavern in Fort Lauderdale), Summa says they wanted a through lane to the menu successes at Louie Bossi's. At the same time, Summa decided to add more health-conscious dishes with a vegetable focus, as well as emphasize cuisine and ingredients from southern Italy.
Along the way, the menu at Elisabetta's also takes occasional "creative license," especially with its pasta dishes—such as the Mafaldine Amatriciana.
Images courtesy of Christopher Summa, TBC Media[image_with_text_over icon_size="fa-lg" image="22556″]
Mafaldine Amatriciana, the back story: "There's a hierarchy of Roman pasta dishes, including carbonara, which is very popular right now," Summa says. "Carbonara [sauce] is made with egg. Amatriciana is like carbonara, but you replace the egg with tomato."
Keep it clean: "Traditionally, amatriciana is made with bucatini, but I find that cumbersome to eat because it's a hollow pasta. It's messy, it flops around, and it gets your shirt dirty. Mafaldine, on the other hand, is a ruffle-edged wide noodle. So, it has a lot of mouth feel because of the shape."
Personally speaking: "I love that big bite. I'm not a very dainty eater when it comes to pasta."
Doing it her way: "I try to match the sauce with the pasta. We look to stay true to the classics, but, to me, it's not as important to be authentic as it is to be good—and to do something that people will identify with. If it's different than the classic, it's not wrong. There's no pasta police walking through the restaurant."
Meat of the matter: "This dish is made with pecorino Romano [cheese] and guanciale. Guanciale is a [house-]cured pork product—it's like pancetta [which is from the flank or belly], but this is from the jowl of the animal, which gives it a more distinctive flavor."
Words to cook by: "This is one of my favorite sauces, and it exemplifies what's so great about so many Italian pasta dishes—the simplicity."
[/image_with_text_over]