Fine jewelry isn't just for mom. If you're looking for the perfect gift for dad this Father's Day, consider a one-of-a-kind watch that suits his unique personality. Whether he's a lover of sports, cars, or luxury, one of these four styles of pre-owned watches is sure to meet his needs.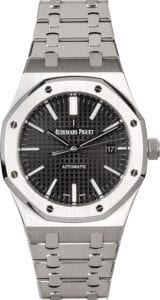 Pre-owned rare Audemars Piguet 41 millimeter Royal Oak Stainless Steel Watch
This watch is the perfect gift for the sports-obsessed dad. It is durable enough to endure hours of tennis, golf, or even football yet stylish enough to transition seamlessly from the field to the office. The watch is water-resistant up to 50 meters and has a scratch-resistant Sapphire face to withstand whatever the wearer puts it through.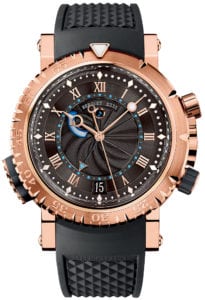 Pre-owned Breguet Marine Royale Rose Gold Watch
For the ultimate South Florida dad, a dive watch with an alarm function is the perfect pick. This watch has a power reserve of 45 hours and a built-in power reserve indicator and alarm function to ensure a safe dive. It comes with a black rubber strap for use in the water and includes an alternate black alligator leather strap for nicer occasions. This watch is perfect for the diver dad that appreciates luxury both under the sea and on the surface.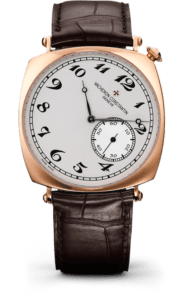 Pre-owned unique Vacheron Constantin Historiques American 1921 Rose Gold Watch
Any dad with a fascination for cars will love this old-fashioned "driving watch." This watch was originally created for drivers in 1921 – a time when cars were becoming less of a luxury and more of a staple in everyday life. It is meant to be worn on the inside of the wrist, allowing the time to be easily read without the driver having to move their hands off the wheel due to the unique angle of the watch face.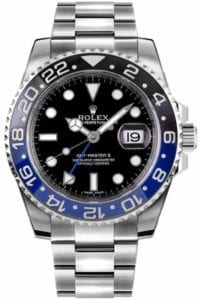 Pre-owned Rolex Batman GMT-Master II Stainless Steel Watch
This watch is a true classic and a perfect fit for the adventurous dad with a penchant for travel. Functions for this watch include a second time-zone, a necessity for any guy on the go, and a clean date display. The watch is also water-resistant up to 100 meters, so it can accompany dad on all of his adventures.
Each of these pieces can be purchased at Daoud's Fine Jewelry in Fort Lauderdale.