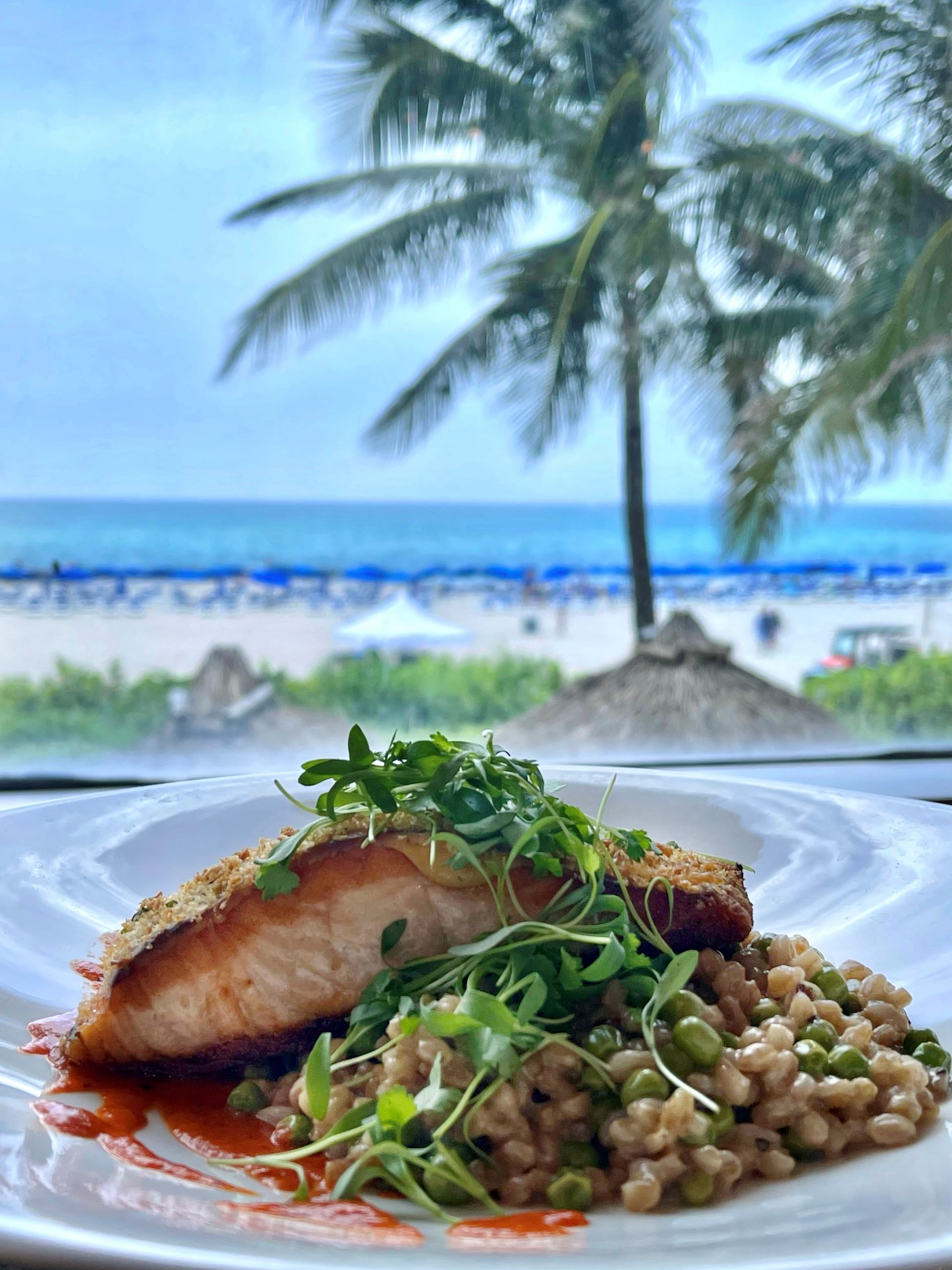 Palm Beaches Expands Annual Restaurant Week to Monthlong Event
Over 100 restaurants in Palm Beach County will be participating
Discover The Palm Beaches is expanding its second annual Restaurant Week to a monthlong celebration throughout August. The Palm Beaches Restaurant Month will provide South Florida diners with many deals, discounts, pre-fixe menus, and specialty drinks and dishes during the summer culinary season. More than 100 participating restaurants located throughout the 39 towns and cities in Palm Beach County will partake in the event.
"We're excited to celebrate The Palm Beaches' diverse dining scene throughout August," Jorge Pesquera says, CEO of Discover The Palm Beaches, the official tourism agency for the county. "The program invites everyone to get out, support and sample the incredible array of eateries that make up The Palm Beaches' culinary culture. We have neighborhood favorites and local mainstays participating as well as highly regarded restaurants with celebrity chefs and exciting new hotspots. We're continuing to secure new restaurants throughout the destination and look forward to offering more options than ever before in August."
Additional information and updates will be announced leading up to the event at PalmBeachesDining.com, which will feature participating restaurants and menus and the types of cuisine. Accompanying The Palm Beaches Restaurant Month are several foodie-specific events around Palm Beach County, including Bon Appetit Boca, Flavor Palm Beach and Downtown Delray Beach Restaurant Month. Tickets are not necessary to enjoy the discounted dining, but reservations are strongly encouraged. The enhanced site will also incorporate OpenTable to make dining reservations easily accessible.
"The month-long celebration invites guests to dine somewhere nearby or take advantage of the special limited-time offers and venture somewhere new," Pesquera says. "This year, the official The Palm Beaches Restaurant Month website will offer new features to enhance the planning process. We look forward to making it even easier for visitors and residents to discover new culinary gems."
Restaurant-goers are encouraged to follow @PalmBeachesFL on Facebook, Twitter, Instagram and @thepalmbeaches on TikTok and tag #PalmBeachesDining for possible features, information and giveaway opportunities. Restaurants in Palm Beach County who are interested in participating in The Palm Beaches Restaurant Month can sign up here.