The new social happening supporting Flite Center, "Scene: Studio 54 Reinvented," brought the iconic Studio 54 nightclub scene back to life with a twist. Presented by Seminole Hard Rock Hotel & Casino Hollywood, the sold-out ultimate party at Daer Nightclub raised over $100,000 for Flite Center.
"'Scene: Studio 54 Reinvented' was a great first-time success thanks to a community of sponsors and supporters," Christine Frederick says, CEO of the Flite Center. "We are grateful to Seminole Hard Rock Hotel & Casino Hollywood, as well as our other valued partners that united to help us assist our community's vulnerable youth."
Over 300 guests were treated to an exhilarating experience with lively music, flashing lights, a champagne toast, an open bar, and delectable food offerings. The crowd was energized by nationally renowned performers Joe Posa and Michael Dean as they portrayed Cher. The evening was further enlivened by an array of surprises, including a BBX Capital candy station, a Celebrity Cruises specialty drink station, and a Walgreens self-care station, all of which added to the fun and excitement of the night.
Guests were also thrilled to win incredible prizes from a balloon pop and raffle. Among the balloon prizes were certificates for dinner for two at Seminole Hard Rock Hotel & Casino Hollywood, a luxurious one-night stay at the renowned hotel, and more. Music enthusiasts had the opportunity to vie for two authentic electric guitars signed by Ellen DeGeneres and Little Big Town and a "Party Like A Rock Star" guitar basket, which included a stay at the hotel. The raffle featured a one-day Bora Bora Cabana Experience for up to 10 guests at the Guitar Hotel pool area, complete with rentals, a $1,000 food and beverage credit, service fees, and taxes (valued at over $5,200). Guests also had the chance to win a custom jewelry creation from Daoud Jewelers.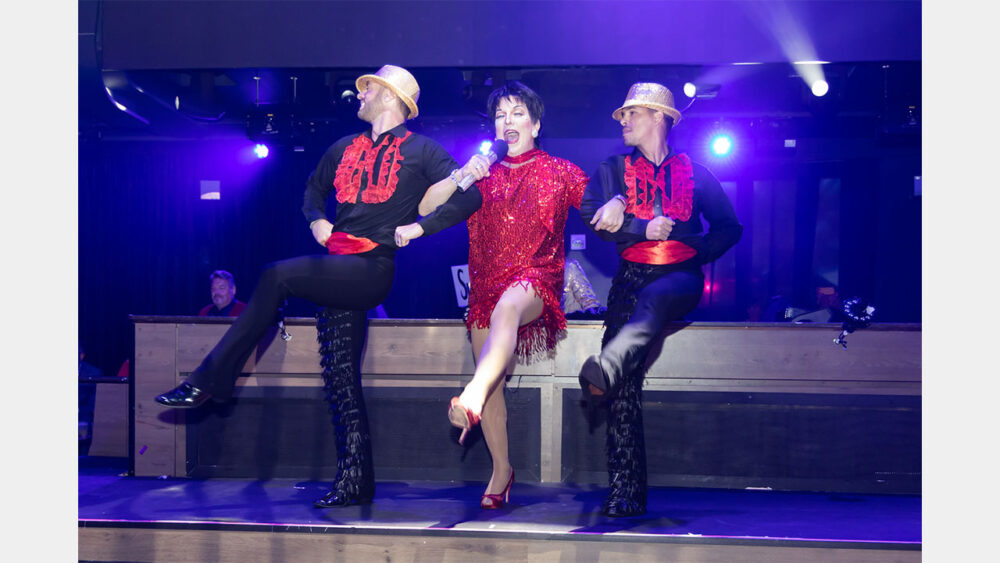 The event was co-chaired by Kim Sarni, managing director of South Florida Business & Wealth, and Scott Dunseath, owner of Boutique Wonderland. The honorary chair was community activist Angelika Schanger. The host committee comprised of Michael Goodman, Susan Renneisen, Milin Espino, Kandace Lesher, and Bo Franz. The event was presented by Seminole Hard Rock Hotel & Casino, South Florida Business & Wealth/Lifestyle Media Group, and Celebrity Cruises, with other sponsors including BBX Capital, Broward Health, Walgreens, Memorial Healthcare System, Coldwell Banker Realty-Florida, Goodman Public Relations, Covar Global, Daoud Jewelers, OutClique, Tito's Handmade Vodka, Cooper's Hawk Winery and Restaurants, Funky Buddha, Adelita Tequila, and John Wayne Timeless Spirits.
All proceeds from the event were directed towards FLITE Center's programs and services. These programs and services are designed to provide young adults with the necessary resources and support to help them transition to independent living. Flite Center is a one-stop resource center that offers a wide range of supportive services to youth aging out of foster care, chronically homeless youth, human trafficking survivors, and LGBTQ+ youth.
The Flite Center (Fort Lauderdale Independence, Training & Education) was established in 2009 as a joint venture between the Community Foundation of Broward, the United Way of Broward, and the Junior League of Greater Fort Lauderdale. Over the years, the center has broadened its outreach and caters to Palm Beach County, with a location at 816 Ninth Street in West Palm Beach.