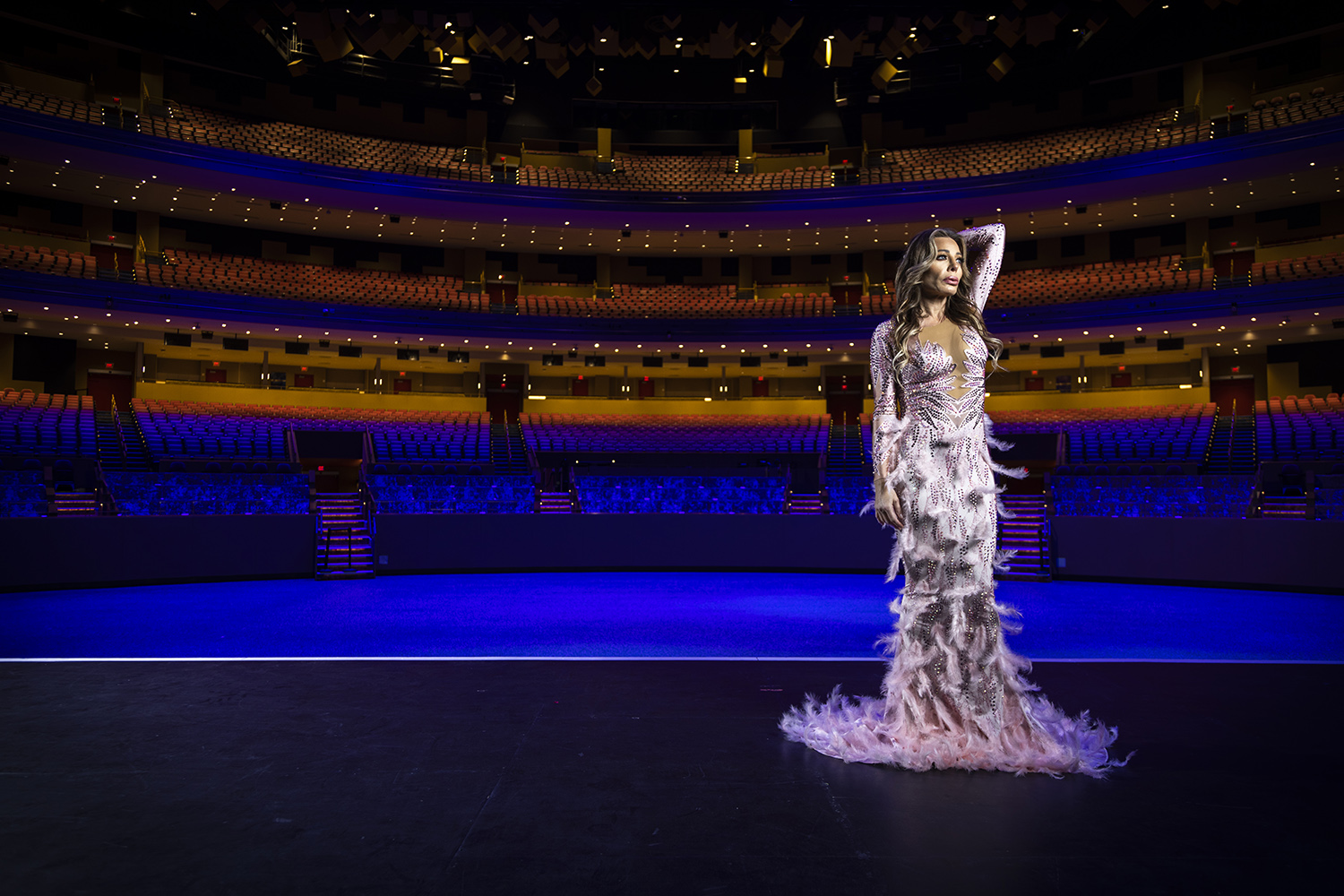 Cover Story: Taylor Dayne, Part I
In an exclusive with Lifestyle, the pop icon and grand marshal at this year's Winterfest parade shares the story of a recent health scare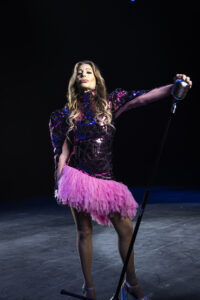 Though her afternoon performance at Seminole Hard Rock Hotel & Casino is technically over, leave it to Taylor Dayne to return for an encore. Already this day, the iconic singer with worldwide sales of more than 75 million albums and singles to her beloved name has changed wardrobe three times for a cover photo and feature shoot with Lifestyle magazine.
But the grand marshal at this year's Winterfest Boat Parade has one more idea up her sheer and sequined sleeve. Inside the master bathroom of a 30th-floor suite at the property's Guitar Hotel, Taylor slips into an empty freestanding tub wearing a deliciously fun and frilly dress with a pattern of glittering ocean hues befitting Winterfest's "Neon Nightlife Under the Sea" theme.
With a flute of Veuve Clicquot in hand, Taylor works the camera for a good 10 additional minutes before the creative team declares that it's a wrap.
It's no surprise to those who know her best that the woman who entered the celebrity stratosphere in 1987 on a rocket ship called "Tell It To My Heart"—the international hit single that kicked off a career now in its 35th year—would go above and beyond for an audience. Even when it's a crew of about a dozen.
But what only a select few in the Hard Rock suite understood that day, and what had yet to be revealed to the public, was that Taylor was still recovering from an unexpected summer surgery.
Four months after turning 60, Taylor underwent a colectomy that removed 10 inches of her colon. A large polyp, discovered during a biannual checkup in July, proved to be cancerous. Because doctors had found benign polyps during a procedure some five years ago, Taylor has faithfully returned twice a year for testing.
And that, she believes, saved her.
"I'm so grateful for the early detection," she says. "When you diagnose it this quickly, you can isolate the area. They removed the [section of colon], and I'm clear. It required no chemotherapy or radiation."
It wasn't, however, without its complications. Taylor dealt not only with a post-surgery infection but also with the childhood trauma that the surgical procedure dredged up.
As she details with heartbreaking candor in her 2019 memoir (Tell It To My Heart), Taylor underwent an operation at age 5 to sever infected areas of the tubes leading to her kidneys. She spent a month in the children's ward—and the next 13 years undergoing monthly catheterization and dilation testing. The ordeal left physical and emotional scars with which, as her colectomy revealed, she's still dealing.
"The surgery took me back," Taylor says. "I felt like I was 5 again. This triggered whatever old traumas were still in my body. I felt so vulnerable. Even now, months after the surgery, I'm feeling very raw and childlike.
"I have to acknowledge that I'm not done with the past. It takes a long time to do the work, and you have to be willing and brave. But I'm OK.
"In fact, I'm more than OK."
It's this aspect of the Taylor Dayne story that endears her to fans as much as her 17 top 20 singles. Or the fact that she opened for Michael Jackson in 1988 on his "Bad" tour. Or that she found success on Broadway in the Elton John/Tim Rice production of Aida. Or that she appeared on the big screen with Warren Beatty (in Love Affair).
Though she has a home in Southern California (where her college-age twins, Astaria and Levi live)—as well as an under-construction residence in Fort Lauderdale (also, her parents live in Delray Beach)—Taylor still possesses plenty of Big Apple brass. Born in New York, and raised in suburban Long Island as Leslie Joy Wunderman, she pulls no punches when it comes to discussing episodes on and off the stage.
Her fighting spirit and searing honesty were on full display during a revealing interview with Lifestyle. Read more about Taylor Dayne at lmgfl.com in part 2 of our cover feature.
2022 Winterfest Parade
Festivities surrounding the 51st edition of the Seminole Hard Rock Winterfest Boat Parade—themed "Neon Nightlife Under the Sea"—kicked off in October with a launch party at Fort Lauderdale Marriott Harbor Beach Resort & Spa. But the parties and events are just getting started. Visit winterfestparade.com for complete details and ticket information.
Nov. 20: Esplanade Park in Fort Lauderdale is the backdrop for a free Family Fun Day, presented by Publix and hosted by Joe DiMaggio Children's Hospital. Bring the kids and enjoy face painting, food and beverages, live entertainment and, of course, photo ops with Santa.
Dec. 3: The annual Black Tie Ball, presented by Broward Health in association with Republic National Distributing Co., promises an evening of world-class entertainment and excitement at Seminole Hard Rock Hotel & Casino. In addition to music from the 12-piece band Private Stock, guests will be treated to performances from the North American tour of "Tina," the Tina Turner musical nominated for 12 Tony Awards.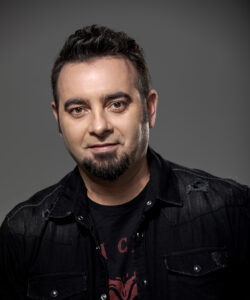 Dec. 9: This year's grand marshal (Taylor Dayne) and co-grand marshals—Chris Kirkpatrick (left) and Joey Fatone from the iconic pop band NSYNC—will be honored at this reception at Seminole Hard Rock Hotel & Casino. The event, presented by the University of Miami Sylvester Comprehensive Cancer Center, also recognizes the boat parade junior captain, child ambassador and celebrity guests.
Dec. 10: The "Neon Nightlife Under the Sea" theme comes to life during the Seminole Hard Rock Winterfest Boat Parade as decorated vessels travel along a 12-mile route that begins on the New River and leads all the way to Pompano Beach. Expect floating stages of entertainment, beauty queens, this year's grand marshals, music—and showstopping boats and yachts adorned with glittering lights.
There's an invitation-only VIP Viewing Area, presented by Holy Cross Health and Nova Southeastern University, at Tunnel Top Park. And a Parade Viewing Area, sponsored by Baptist Health and presented by the Florida Panthers, at Las Olas Intracoastal Promenade Park ($25 adults/$20 children). The parade arrives at 7 p.m., followed by a concert until 10:30 p.m. Can't make the parade? The event will be available for viewing online, courtesy of WSVN-TV (Channel 7), which is streaming the parade.
Creative direction: Melanie Geronemus Smit
Photography assistant: Alex Morales
Special thanks to: Teresa Shum, the team at Hard Rock Hotel and the crew at Hard Rock Live; Joann Mignano and J Migs PR; and Kathy Keleher and everyone involved with Winterfest
Photography by Eduardo Schneider. Shot on location at Seminole Hard Rock Hotel & Casino in Hollywood