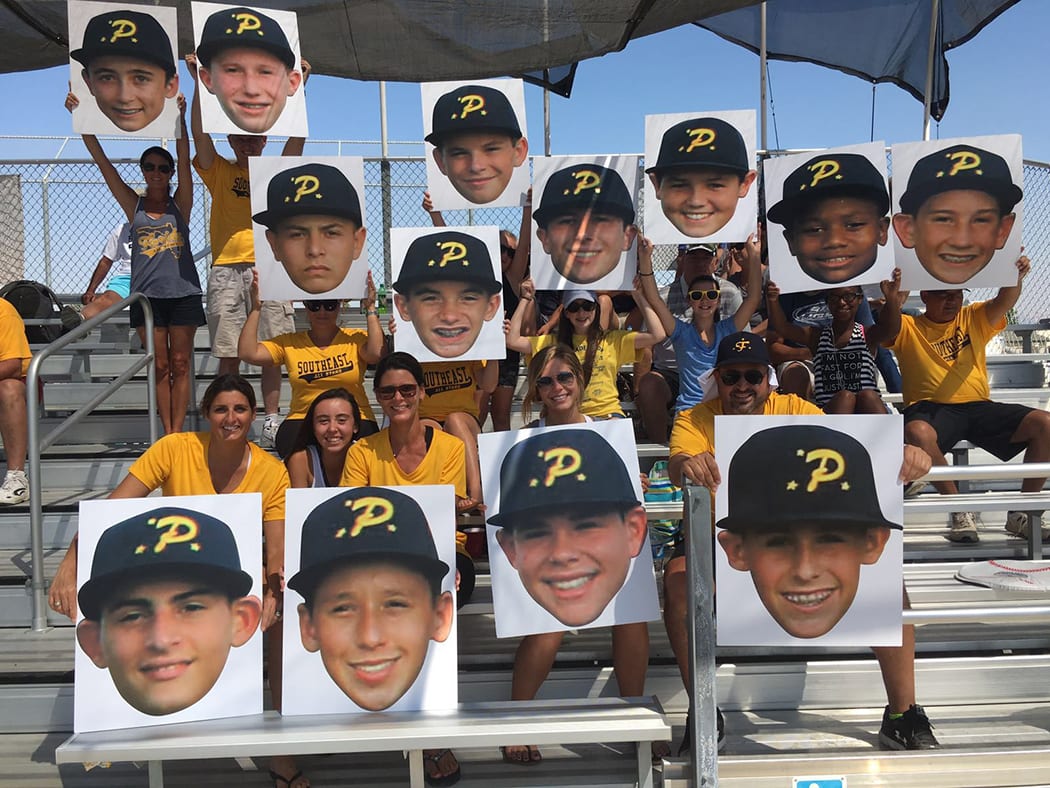 Doug Mox's team of Parkland All-Stars were on the verge of making local Little League baseball history. Still, he didn't let the pressure keep his squad of 12- and 13-year-olds from having some fun 3,000 miles away from home.
However, not every coach at the Little League Intermediate World Series, held this August in Livermore, California, seemed to share that philosophy.
On the afternoon before the game that would determine who represented the United States against the international finalist, Mox's players made a beeline for the hotel pool. The manager of a team from Canada approached Mox and expressed his surprise. "That's interesting," he said. "You're in the U.S. championship game, and you're letting your kids swim?"
Mox shakes his head at the memory. "I wanted them to win, but it wasn't the World Series [of Major League Baseball]," he says. "I was like, if they can't swim for a half-hour … I wanted them to still have a good time."
Ultimately, Parkland fell one game short, dropping the championship showdown in the U.S. bracket 5-3 to Hawaii after winning the prior three games—including an earlier victory over the same Hawaii team that denied Parkland the title. Along the way, Parkland won 13 of 14 games during the playoffs, took the Southeast Region title and outscored its opponents 158-20.
The numbers are proof of Mox's coaching strategy: Make sure the players stay relaxed while trusting that they have the drive to play their best. From the time the team won the district title in July, he saw the team's excitement build and credits their success to that momentum.
"We wanted to make sure we put them in the best position to maintain that excitement. That's not something you can give a kid," Mox says. "If they're nervous, it's tough to play. If you have a nervous team all the time, it's tough—every step, you're fighting. These guys, once they put that uniform on and they go out, they're ready to play. They want to go. In most cases, we probably as coaches hold these guys back sometimes. They want to get it done."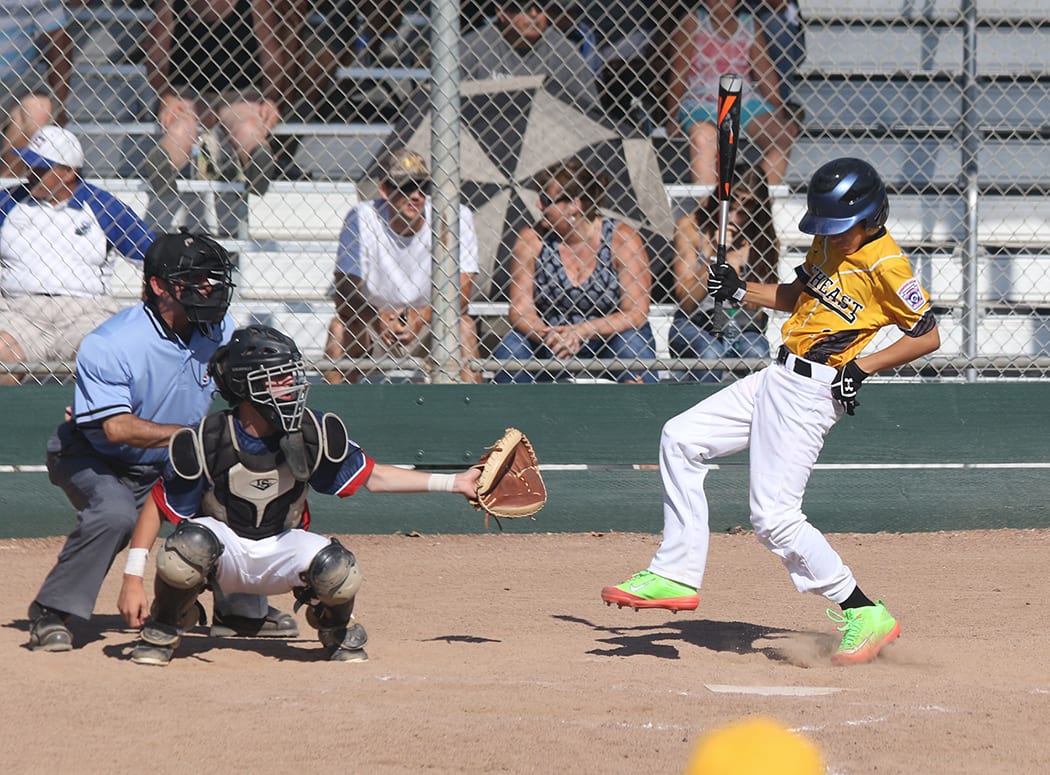 That excitement is evident in the way players talk about their time at the World Series.
"Honestly, I never expected to make it that far," says D.J. Glasgow, 13, who plays center field. "This was a dream come true for me. When we were little, we won districts [in 2013] and were so happy about that. I never thought making it this far would be something that a kid like me would accomplish."
Colby Collins, 14, who plays left field, feels the same way. "It felt really amazing to be playing in the World Series," he says. "As a kid, you're watching other kids play on TV—every kid's dream is to be in the Little League series."
After the dust settled, Mox was glad to see that the players got to see their hard work pay off. And, as Collins and Glasgow tell it, a little bit of luck doesn't hurt.
"When I was at third base, with extra innings, we were down one run," Collins says, describing Parkland's first game against Hawaii. "I came in on a dropped ball by the catcher and scored a tying run."
Glasgow adds: "He stole home and I was supposed to bunt him in. But I missed the bunt and the catcher dropped it, so Colby slid in and the catcher didn't tag him, so he was safe. And right after that, I had a sac [sacrifice] fly and we won."
Mox completes the tale: "D.J. hit the sac fly to win the game to bring our kid on third in."
Hawaii went on to beat South Korea for the title. Both players were upset when they lost, but that didn't change how proud they were of themselves and their teammates. Mox's only regret is that it was over too soon, especially because Parkland is the first team from Broward, Dade or Monroe counties to reach the World Series.
"We're 1-1 with Hawaii. Hawaii won one; we won one," Mox said. "And Hawaii beat Korea, so based on that, I would have liked to have a shot at Korea. I think we would've done well. … Look, who's the better team?"
Going by the community's response, the answer to that question is clear.
"I would walk off the field after a game and I would have 150 texts," Mox says. "I usually get like five a day."
When the team returned, the city issued a proclamation recognizing their achievement.
"I feel it was fun to play with the whole city's support behind us," Collins says.
Local business Dance Theatre bought new cleats for the team, which they used at the World Series, and relatives and friends watched the games online. Even the Miami Marlins recognized them, calling the team to the field during the Aug. 14 game against the White Sox.
"A lot of my friends were watching the game and they were Snapchatting me after, [saying] 'Great job,' " Glasgow says. "They took videos of me whenever I got a hit. They supported me all the way through."
Though Mox isn't sure of what the team's future holds as some of the players age out of Little League. He does know fun will always be on the agenda, the way it was when they were making their way to the top.
"They're a tight-knit group. We enjoy being around the kids and we enjoyed being around the parents," Mox says. "We had a great time."
Both Collins and Glasgow, who have been on the field together since they were about 7 years old, plan to continue playing baseball and are open to going pro in the future.
"Baseball's a lifestyle," Glasgow says. "You can't like it. You've got to love it."