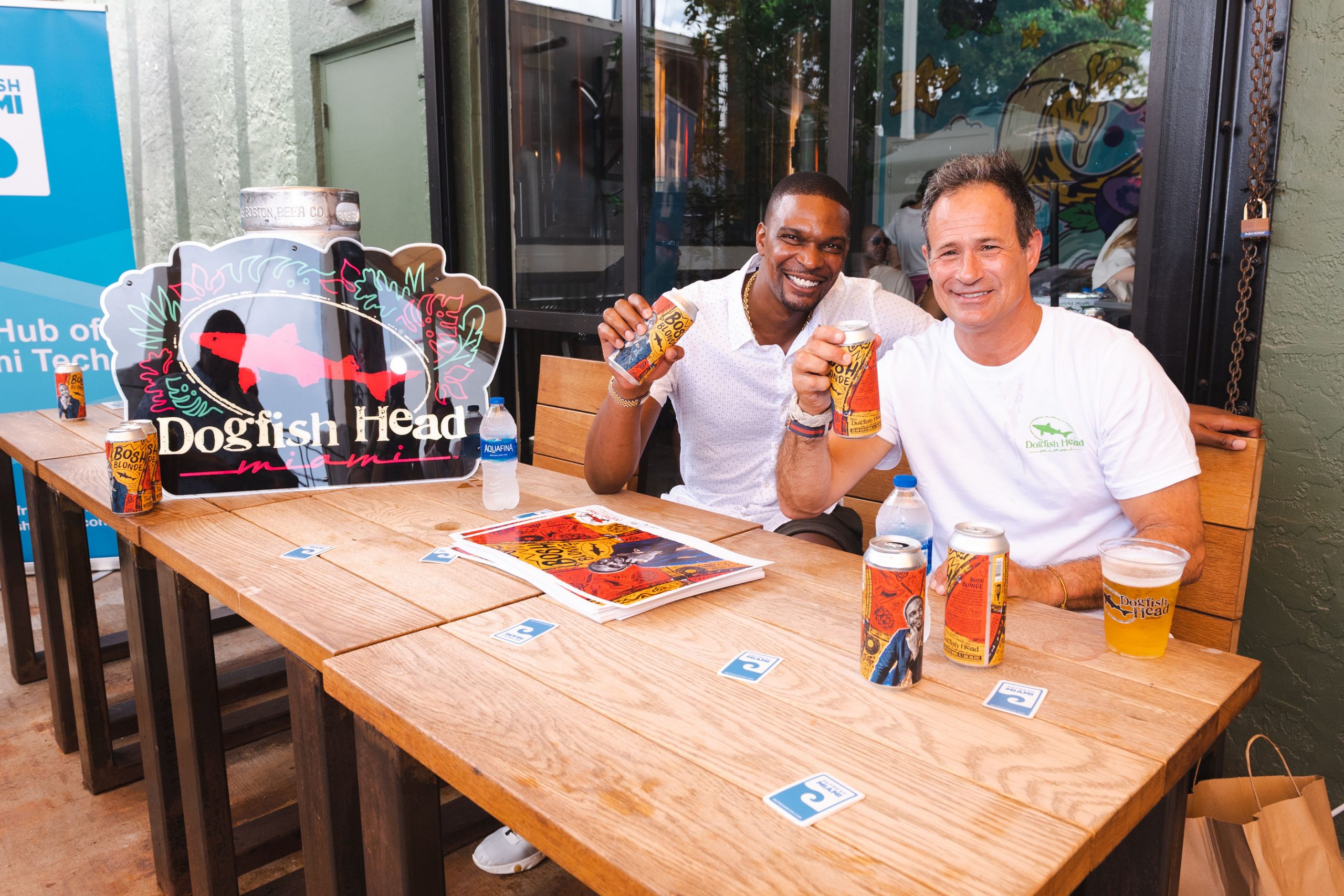 Former Miami Heat Star Chris Bosh Releases Limited-Edition Beer With Dogfish Head Miami
The brewery recently celebrated its one-year anniversary in Miami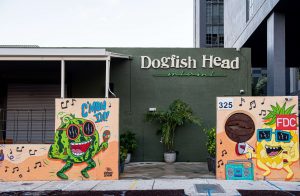 Dogfish Head Miami partnered with NBA Hall of Famer Chris Bosh to release a limited-edition beer to celebrate the bar and restaurant's first anniversary in Miami. "Bosh Blonde" entails a collaboration with Bosh and Dogfish Head founder and brewer Sam Calagione.
Guests sampled the new ale brewed with Florida-grown oranges and freshly squeezed sugar cane juice during the recent public celebration. Attendees also enjoyed a special 'Bosh Bites' menu based on Bosh's favorite foods, including Bosh Blonde BBQ sliders and Baked Mac & Cheese Empanadas. The event also featured live music, hat giveaways and more. A limited number of Dogfish Head Miami's Off-Centered society members also got the chance to do a meet-and-greet with Chris Bosh and Sam Calagione.
The "Bosh Blonde" is available exclusively at Dogfish Head Miami, both on draft and in 4pk/16oz cans for $16 until supplies last. A portion of proceeds from sales of "Bosh Blonde" will be donated to Refresh Miami, a local nonprofit organization with a mission to educate, inspire, connect and grow the Miami tech and startup community.