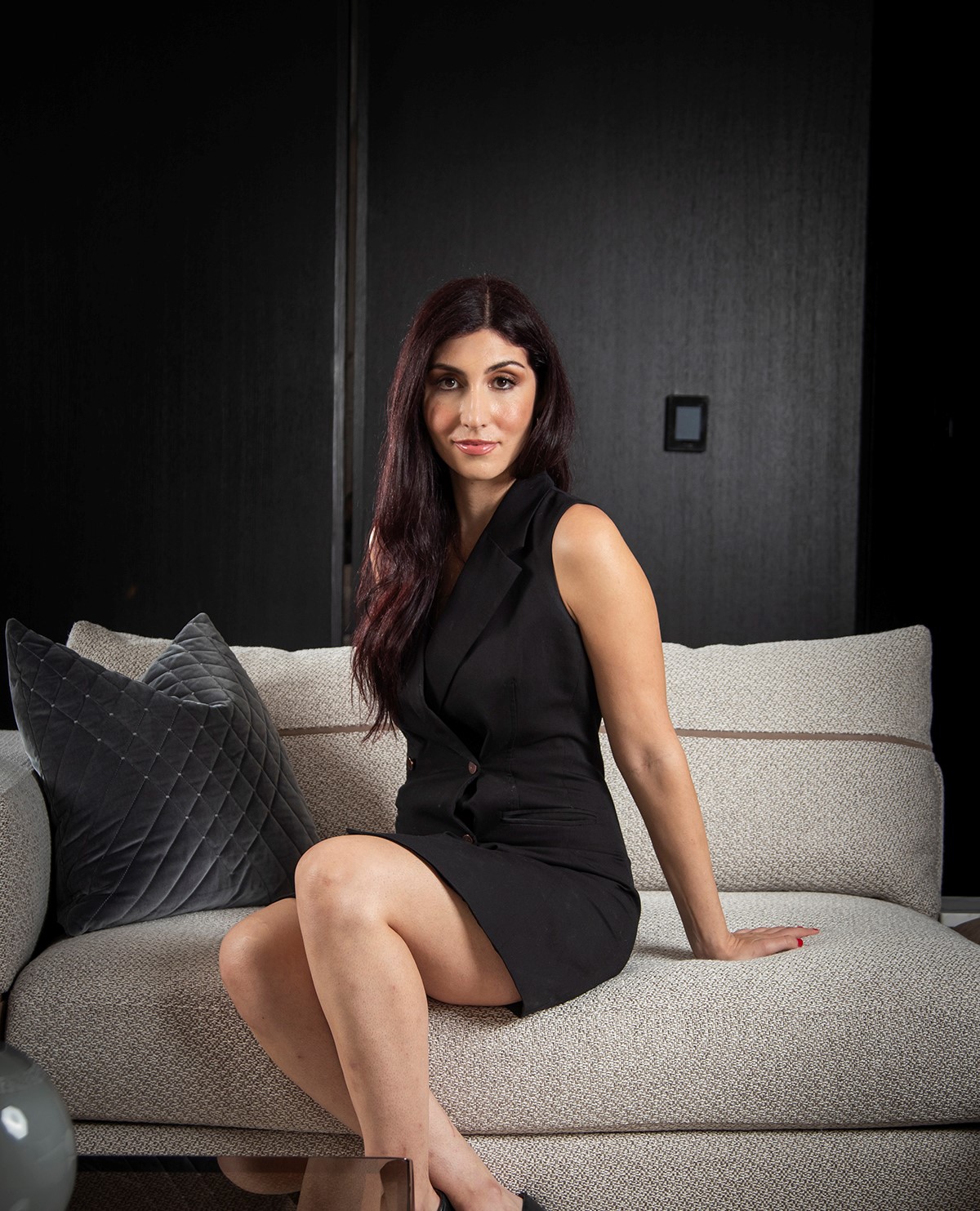 Free At Last, Part 1
In this Lifestyle exclusive from the March issue, Lauren Brill finds her truth—and her destiny—by dealing with a dark secret from her past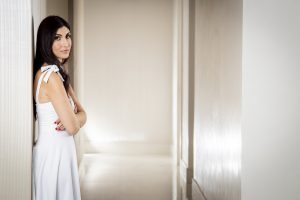 The irony, Lauren Brill will tell you, is that English never revealed itself in school as an entrepreneurial path, let alone the life-altering off-ramp in her healing journey. As a youngster growing up in Rockland County, New York, math was her academic jam, a subject easily digested by her logical, incisive mind—although, given Lauren's opinionated, argumentative nature, her mom thought she'd follow in her father's footsteps and become a lawyer.
Still, something about the written word resonated with Lauren, even if it didn't show up on her report card. To this day, she keeps the purple "Dream" notebook from Barnes & Noble that she's had since childhood inside her bedroom dresser. It's filled with poems from her early school years. About a tough day in class. Her grandfather's death. A problem with a boy.
Even at Columbia University in New York City, Lauren would express herself through poetry. She keeps one of her favorites on her cell phone, a piece about feeling lost and having no direction.
"Writing was, and still is, my coping mechanism," says the 36-year-old Aventura resident. "If something is brewing within me, it's less heavy if I can write about it. Everything feels better afterward."
Twenty years ago, Lauren had no way of knowing that the written word would be the golden ticket that, ultimately, led to her dream job as an on-air sports broadcaster and reporter. Or that her writing would connect her to the chief operating officer at Facebook. Or that the words she typed on a Twitter post would unburden and propel her at the same time.
Or that the stories she would share, and invite others to share, on a platform called The Unsealed, not only would educate and inspire, but would take the darkest, most haunting secret of her life "and turn it into my superpower."
What Lauren did know on that night in 2002, at the end of her junior year at Dwight-Englewood, a college preparatory school in Bergen County, New Jersey, was that she was driving her girlfriends to a party thrown by a student whose parents were away. The parents returned to their sprawling two-story estate, nestled amid a lush, tree-lined property overlooking the Hudson River, to discover they'd been robbed of jewelry and a computer.
The thieves would steal something else that night.
And Lauren wouldn't tell a soul about it for nearly a decade.
Fade to Black
Lauren's friends didn't go to her school, but she recognized many of the people at the party; of the 60 or so underaged students milling about with adult beverages, most went to Dwight-Englewood. The exception was a group of about 10 teenage boys from another school. Lauren started talking to one of the boys; soon, his friend walked over and asked if she wanted a drink.
Lauren didn't have much experience with alcohol, and not just because she was only 16. She was an elite athlete. At Suffern High School, which she attended in ninth and 10th grade, Lauren made the varsity soccer team as a freshman. She played indoor and outdoor seasons of the sport, 12 months a year. She played on club teams. She even traveled to Italy once to play on a "select" team.
Still, Lauren accepted the drink offer. She recalls several of the boys from that group huddled in the kitchen. "They were being very animated while pouring [the vodka]," Lauren says. "It was a lot of commotion, which I thought was weird."
Lauren took two sips of vodka from the cup. It's the last thing she remembers about that part of the night.
When she regained consciousness, Lauren was naked and laying face-up on a bed in an upstairs room. Enough light filtered through the window for her to catch glimpses of the two boys sexually assaulting her. They were both short and athletic. She suspects that they may have been soccer players from a nearby school. "But if they were sitting at a table next to us," she says, "I couldn't identify them." The more aggressive of the two was penetrating Lauren with his finger and trying to spread her legs so he could mount her.
"It literally took every ounce of strength I had to keep closing my legs, because I had virtually no muscle control," she says. "I remember praying, 'Please God, don't let me lose my virginity like this.' "
Amid the quiet struggle, Lauren tumbled off the bed and landed flat on her stomach. Perhaps startled by the thud, the two perpetrators scurried out of the room. Minutes later, the boy she initially was speaking to downstairs entered the bedroom. He rolled Lauren over, collected her clothes, and dressed her. And then he left.
"My theory is that he knew what his friends were doing, but he didn't want to be part of it," Lauren says. "I think he came in after to see if I was OK.
"But it's not like he stopped them."
Lauren continued to fade in and out. The effects of whatever drug had been mixed into her drink left her unable to walk. She crawled out of the bedroom and into a hallway, trying to find her friends. Several of the boys from the group, it turns out, had gone into another room with Lauren's two friends. When asked if her friends were harmed that night, she pauses before saying their memories also are hazy—but it's not her place to share their stories.
Before long, Lauren blacked out again.
When she awoke, it was morning. She was in another bed, this time with her clothes on. A classmate came in and offered her some water, thinking she had slept off a night of too much drinking. Lauren finally gathered herself and made it to her car. She was nauseous for the next 48 hours. To this day, if she smells vodka or catches it on someone's breath, Lauren begins to feel physically ill.
At that point, however, there was far more on her mind than an upset stomach.
"I realized that my life was never going to be the same," she says. "But there wasn't clarity. I didn't know yet to call it rape. It was more like, 'What the hell just happened?' I couldn't fully process it.
"At 16, you don't want to tell people that you were in that situation. It's embarrassing. As a teen, you care about what people think of you. I didn't want it to come back that I was promiscuous. I just wanted it to go away. So, I did my best to push this thing down."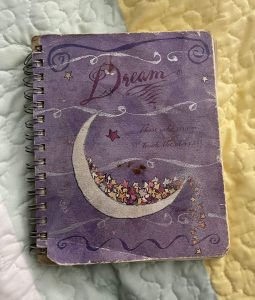 The Aftershocks
According to the Rape, Abuse, Incest National Network, the country's largest anti-sexual violence organization, 1 of every 6 American women has been the victim of an attempted or completed rape. Females between the ages of 16 and 19 are four times more likely than the general population to be victims of rape, attempted rape or sexual assault.
Whether she wanted to acknowledge it at the time or not, Lauren was now one of the more than 463,000 annual victims of rape or sexual assault in this country. And suppressing it, at least as far as her body was concerned, wasn't helping.
After closing out her junior year in peak condition, 150 pounds of solid muscle, Lauren began to shed weight. She'd drop to 113 pounds during her senior year. Lauren remembers going to soccer practice once, trying to kick the ball—and completely whiffing on the attempt. "I was so lightheaded," she says. "I was too weak to play a sport."
At one point, she was being recruited to play Division I soccer in college. Now, her soccer career was over.
"My parents assumed that I was stressed out from applying to colleges and everything that goes on during your senior year," Lauren says. "But I no longer felt like myself. I'd gone from being this happy, bubby teenager to being just flat."
She also was riddled with anxiety. She didn't want to be home alone.
Her stomach ached. And if someone walked up behind her, her heart would start racing. Even today, Lauren feels vulnerable in those situations.
"It's hard to understand what it feels like, unless you go through it," she says. "Your whole life, your body has been yours. You tell it when to wake up, when to go to sleep, when to raise your hand in class. And, then, in a flash, you have no control over your body.
"It's horrible to be robbed of a possession. It's another level when someone robs you of your body."
To read the story in its entirety, visit https://lmgfl.com/publication and turn to page 112
Portrait photos by Eduardo Schneider. Shot on location in Sunny Isles Beach at The Estates at Acqualina.