In search of a better life, Venezuelan chocolatiers Susana and Isabel Garcia Nevett immigrated to Miami in 2012. Having worked in the chocolate business in their native country, they dreamed of opening their own chocolate shop in their new home, creating a place where they could spread love and comfort through handcrafted bonbons and jars of caramel sauce.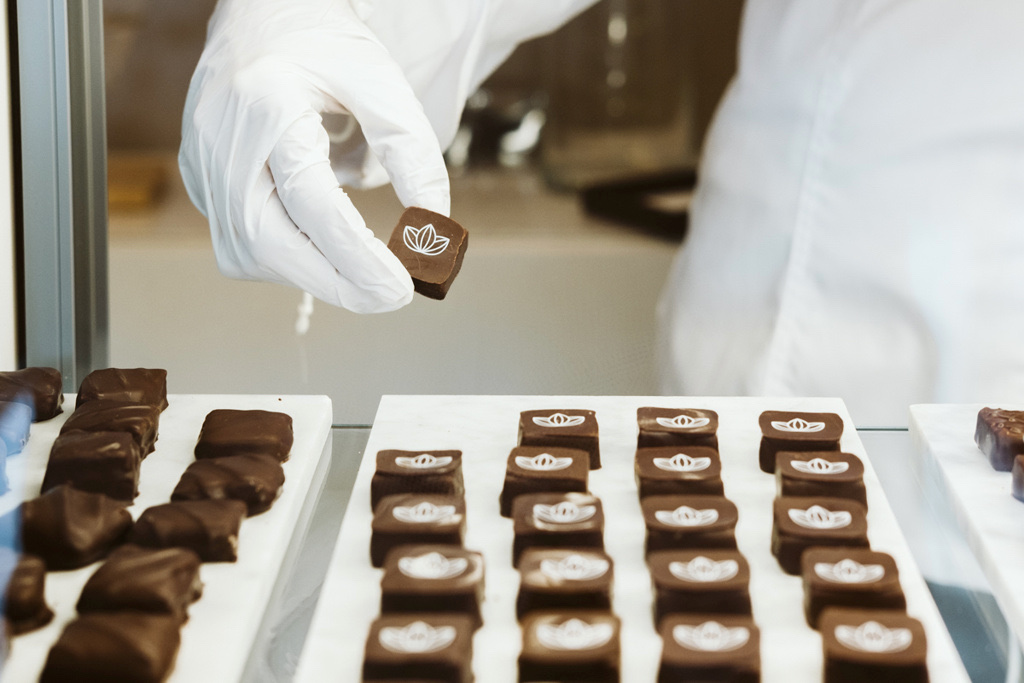 Now it's been one year since the sisters debuted Garcia Nevett Chocolatier de Miami in South Miami. Today, their sweets are more in demand than ever, from cookies and cakes, to bonbons and fudge bars, all made with Venezuelan cacao.
"It feels like we just opened, and now it's a year later," Isabel says. "We came into this knowing a lot about making chocolates, but we had no idea how to run a store. We're thrilled with how much we've grown, but it's still a learning process [when it comes to owning a store]."
With an open kitchen and a clear case of confections, Garcia Nevett's bright and airy space is meant to resemble a living room, inspired by chocolateries the sisters have visited in Europe. There are plush couches, tables and shelves filled with chocolate, and a direct view into the kitchen where the sisters and their team can be seen making their chocolate.
"The shop is an extension of us and our home," Isabel says. "We love being part of the community and having a space allows us to welcome customers and show them chocolate in a new way."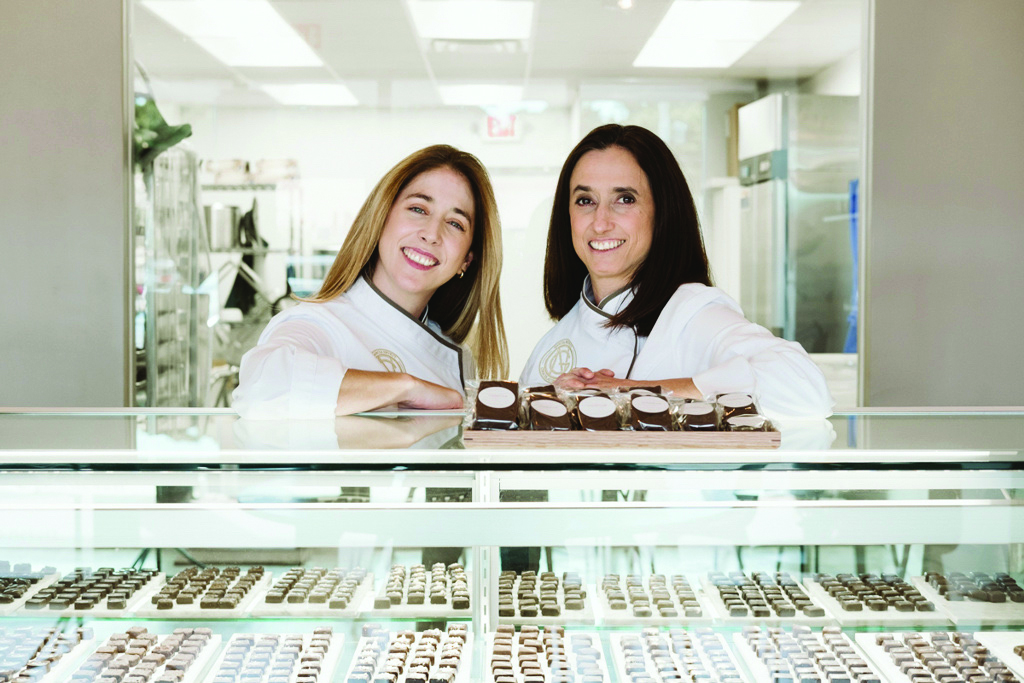 Garcia Nevett is not a bean-to-bar shop. Instead, the sisters source high-quality Venezuelan cacao, used as a base for their desserts. They also make marshmallows and homemade caramel using honey from Key West, and serve hot chocolate, coffee and croissants. One of the best sellers, Isabel says, is the coconut bonbon, which uses fresh coconut and caramelized white chocolate for the ganache. Other favorites are the fleur de sel ganache made with sea salt hand-harvested in Florida and the crunchy caramel bonbon, one of the first bonbons the sisters ever made.
Other specialties at Garcia Nevett include the anis y papelon, in which dark chocolate ganache is infused with fennel seeds and raw cane sugar, and the Patanemo ganache, a bonbon made with single-origin cacao from a small town in Venezuela.
"We are always trying new foods and restaurants, which is where we get a lot of our inspiration," Susana says. "Lately we have been inspired by local Florida ingredients, which we use to make our Tupelo honey and cardamom bonbon. We are also on a single-origin chocolate ganache kick, which means we make ganache bonbons using chocolates made from very specific cacaos from Latin America, especially Venezuela."
The sisters credit the success of their bonbons to a meticulous multistep process.
"First, it depends on whether it is molded or dipped," Isabel says. "We have a few molded bonbons, but most of ours are dipped. We make the ganache a day or two before and pour it into specially designed frames for them to crystallize overnight.
"We then cut them in squares using a professional cutting machine," she continues. "Next, we dip them using our professional tempering and enrobing machine. Each bonbon is individually hand-decorated as they come off the enrobing belt. They then go for a couple of minutes into the fridge to harden, and that's it. They're ready to eat."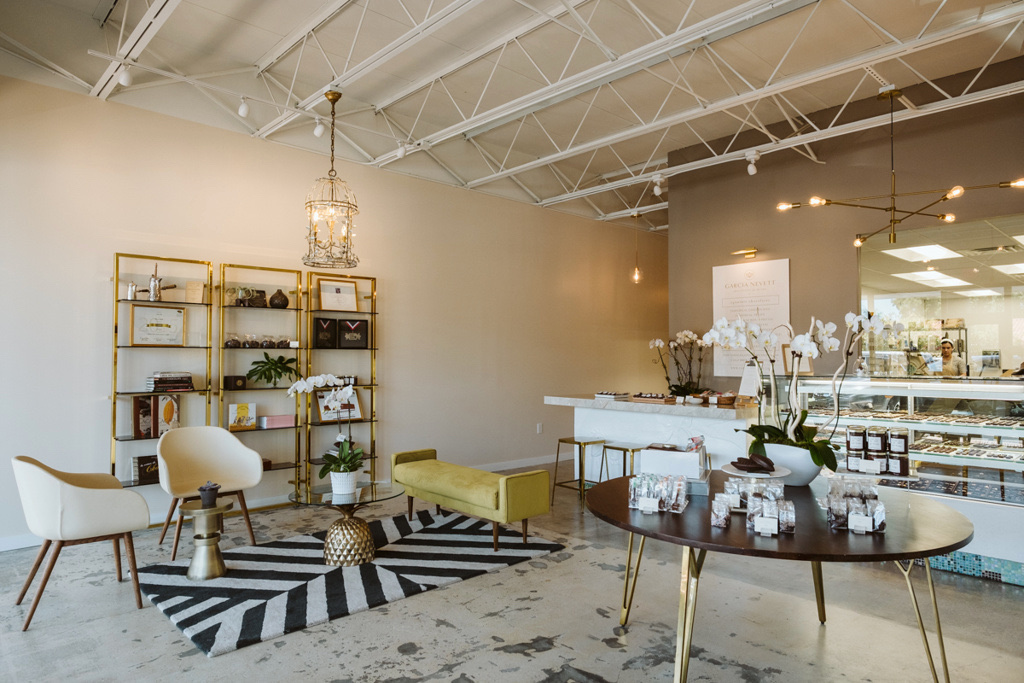 The sisters are frequent winners of the International Chocolate Awards, which recognizes excellence in fine chocolate products around the world. In the past two years, they won numerous silver and gold medals in the Americas competition for many of their chocolates, including the anis y papelon, the Patanemo and the Florida Keys sea-salt ganache, made with orange, honey and caramel.
"We love how different these chocolates can be, even when the recipe is the same," Isabel says. "To be honest, we have a long list of flavors we want to try. When you're working with great products, inspiration is not a problem."
As the sisters approach the fall and celebrate the one-year anniversary of Garcia Nevett's opening, they're busy planning their holiday offerings, from Halloween to Christmas and beyond.
"Part of learning how to run a store includes getting organized," Isabel says. "Going into year two, we're making sure we prepare far in advance and map out the rest of the year. It's unbelievable how fast time flies. Before you know it, we'll be entering year three."
Besides the South Miami shop, here's where to find Garcia Nevett chocolate in Miami: House of Per'La, 2626 Ponce de Leon Blvd., Coral Gables; Small Tea Company, 205 Aragon Ave., Coral Gables; and Coral Gables Art Cinema, 260 Aragon Ave., Coral Gables.
Garcia Nevett Chocolatier de Miami
Location: 7312 SW 57th Ave., South Miami
Social: @garcianevett on Facebook, Twitter and Pinterest; @garcia.nevett on Instagram
Info: garcianevett.com