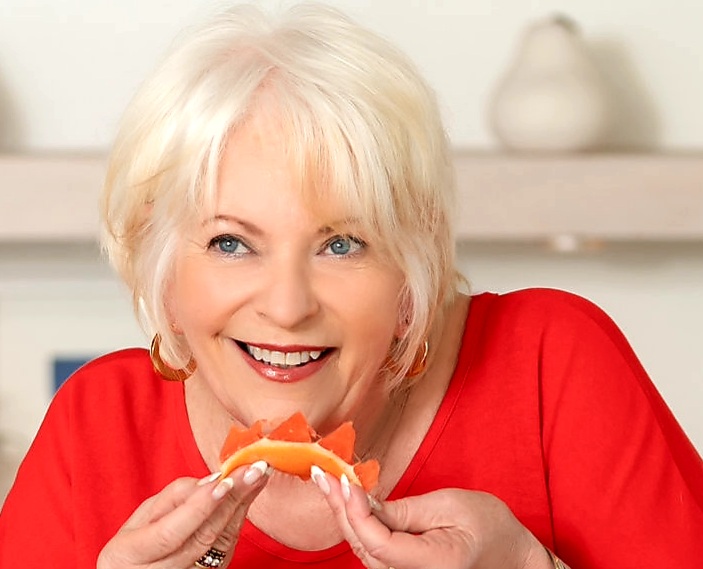 When the pandemic left her beloved cooking classes and popular catering services on the back burner, Lenore Nolan Ryan (pictured left) decided to turn back the clock. She missed cooking for friends, and her desire to entertain and bond with customers remained palpable. So, Lenore donned her chef's hat, called on her sister to bring her vision to life, and launched a culinary concept in Fort Lauderdale that recalls an old-school corner café in Paris.
Indeed, Grapes Wine Café and Market (3311 N. Ocean Blvd.) has a vintage feel inside (from the plush pillows and Oriental rugs to the china, cloth napkins and sterling silver cutlery), courtesy of Lenore's sister and interior designer, April Nolan Kossuth. The menu, meanwhile, is tightly curated and filled with wine-based recipes. Entrees include butter-basted steak with cognac and red wine peppercorn sauce; white wine chicken with heirloom mushrooms; and red wine and blue cheese lamb hache with tobacco onions.
On the lighter side, offerings range from soups and salads to flatbreads to cheese and charcutier boards. Lenore's boutique wine list features wines (12) and Champagnes (two) by the glass, as well as more than 30 wines offered by the bottle.
"This is a warm and welcoming place, where I can offer all of my favorite recipes—paired with some fabulous wines—in an inviting, relaxed, and safe spot," Lenore says. "Grapes is also a place where people can drop-in for happy hour (4 to 6 p.m., Tuesday through Saturday); listen to a jazz guitarist (every Friday, from 6 to 9 p.m.); celebrate a special occasion; or shop the market for cheese, accoutrements and wine to take home. At Grapes, diners will always be greeted with a welcoming smile."
For those who miss her cooking classes, Lenore is also hosting "Cooking Live with Lenore" on Tuesday nights from 6 to 7 p.m. If you can't make it to Grapes, join her online at her Sultry Palate Facebook page.