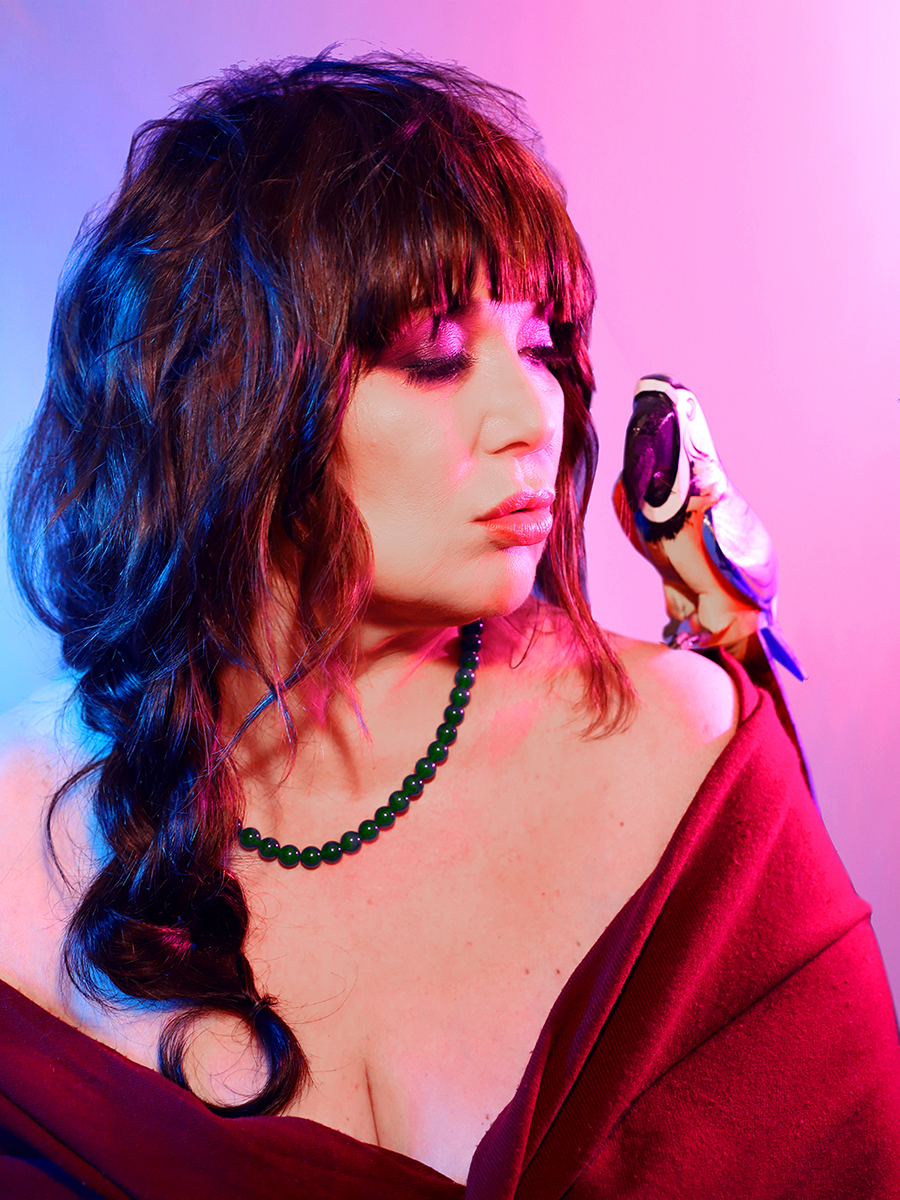 Heart of the Matter, Part 2
In the conclusion of our interview with Ann Wilson, the legendary rock singer looks back on highlights and lowlights with Heart
Can you imagine trying to start a rock career today in the current entertainment climate?
That would be really hard. Today, there's so little importance placed on originality. Everything is so image-oriented. It seems like there are 95,000 different genres that are all separate from each other, and you have to fit yourself into one. It's very stilted and tight. So, no, I can't imagine starting a band now because it would be so throwaway, like planned obsolescence.
Today, it seems that people just do everything they possibly can. Social media. Videos. They pair up with other artists. They do anything to get themselves noticed. When I was starting out, there was a different philosophy—the vacuum theory. The less access you give people, the more desirable you are. It's like they'll want you more if you hold yourself back from them.
That's completely changed. Now, you have to bombard people with yourself in order to get them to pay attention. There's total immersion. There are a million bands and a million singers, and everyone tends to sound a little similar.
In talking about the song "Greed" off the new album (Fierce Bliss), you've made the point that everyone with aggressive aspirations for a music career makes a Faustian bargain at some point. Looking back, are there times where you wish you hadn't compromised your core values?
It looks like I'm biting the hand that fed me, of course, but the most uncomfortable bargains that we in Heart ever made were in the 1980s. The big hair, the high heels, the fake fingernails, the corsets, and all that stuff.
That's totally fine for other people, but it really wasn't me. And it wasn't Nancy. But we agreed to it—and it paid off big time. We had our No. 1 album, No. 1 single—and the money poured in. [Note: The self-titled album, Heart, topped the U.S. Billboard 200 chart in 1985, as did the single "These Dreams."] But it didn't take long for us to become so uncomfortable that we started to pull out of it. It's the true definition of a Faustian bargain. Or meeting the devil at the crossroads, that old myth.
Having said that, there were a lot of fun times in the 1980s. It's a rare feeling to have a No. 1 album in the country. Everyone is telling you how much you really deserve this. People are giving you things for free, you get the best table at the restaurant. All that stuff is materialistic, of course, but it was coming in spades.
During the early 1990s in Seattle, Heart had a front-row seat to the sea-change in rock music as bands like Pearl Jam and Nirvana blew up. What was it like to watch that unfold?
Heart lost the attention of Seattle for a bit because Seattle was wrapped up in the grunge scene at that time. But Seattle also had the attention of the rest of the world, so I don't think Heart suffered too much [she laughs].
It was interesting because we got to meet all these kids in the grunge era [Note: Heart had a studio in Seattle back then where several grunge bands recorded].
They all hated the term "grunge," by the way. That came from the outside. They were just rock bands from Seattle. And they were uncomfortable with the attention that came down on them so fast.
A few people [in those bands] died because they couldn't take the stress, and they turned to drugs and stuff like that. So, it became very heavy, very fast. We all knew each other. So, when someone died, everyone would be stricken by that.
And they'd all come together, very often at my house. I had this large dining room with a fireplace; I took all the furniture out and let people just come in and sit around on my rug. They'd drink beer, and we'd hang out together with the fire going. That turned out to be a really safe place for a lot of those people. Some of those guys were almost homeless. It was crazy. They were all young and kind of off-balance.
So, there was a lot more going on than just music in those years.
Heart's performance of "Stairway to Heaven" at the Kennedy Center event honoring Led Zeppelin has combined views on YouTube of some 100 million. And it's become a signature moment in Heart's five-decade journey. What stands out for you about that night?
It was such a beautiful night. The audience was filled with luminaries—President [Barack] Obama and the first lady, the surviving members of Zeppelin, [famed cellist] Yo-Yo Ma, [blues guitarist] Buddy Guy, David Letterman, Dustin Hoffman, Bonnie Raitt. It was surreal.
I remember, when it was our turn to perform "Stairway to Heaven," my sister and I were pretty nervous. We had to convince ourselves to not think about it right then—to just do it, and not get freaked out by the moment. It worked out.
From our vantage point, we couldn't see what was going on in the Zeppelin box, it was too far away. But I saw it on YouTube like everyone else. It was quite a thrill to see the emotion with which the Zeppelin guys looked down at the stage.
I'd be remiss if I didn't ask you what the future holds for Heart. Any plans to tour again?
Next year is the 50th anniversary of Heart getting together. We plan to have an event to celebrate that. So, Heart will be playing again next year.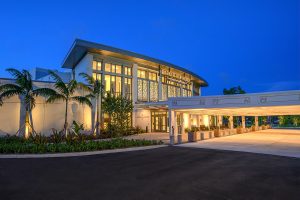 An Evening with Ann Wilson and the Amazing Dawgs
When: June 17, 8 p.m.
Where: The Parker (707 Eighth St., Fort Lauderdale)
What: The legendary vocalist from the rock band Heart is on the road with the Dawgs, a group of musicians she started working with at the onset of the COVID-19 pandemic. Expect to hear cuts off Wilson's new album, Fierce Bliss, along with hits and deep cuts from Heart's prolific catalog, one that spans five decades and encompasses some 35 million albums sold.
Contact: parkerplayhouse.com/events