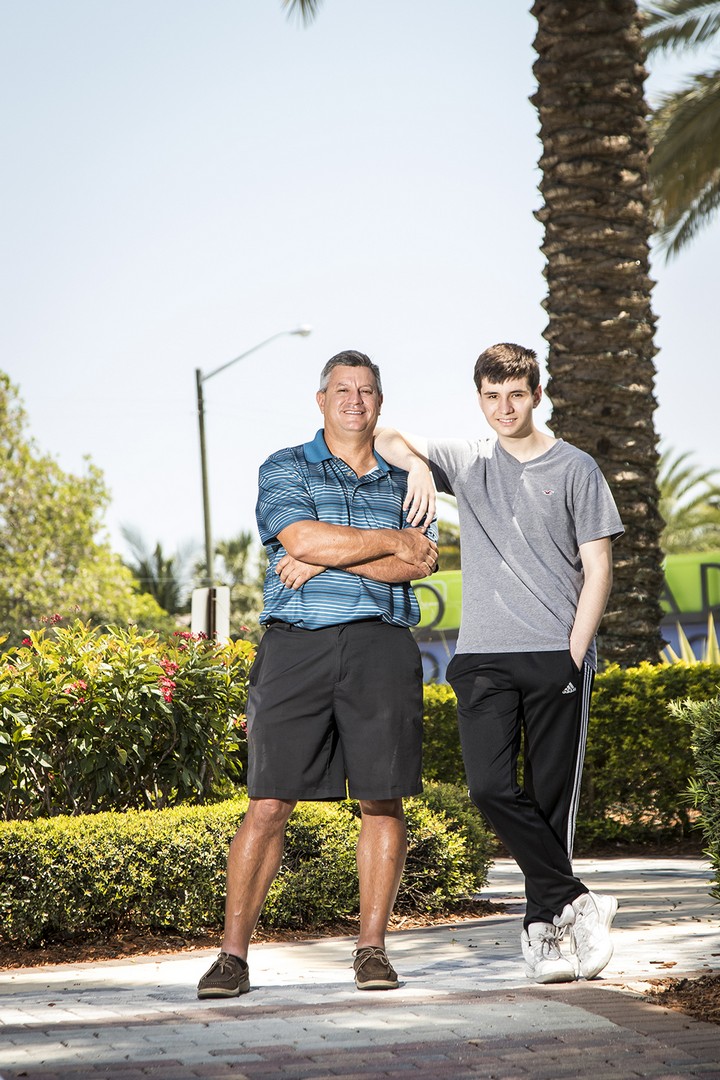 When Kenny and Becky Forbes decided to move from Tamarac 13 years ago when their children were little, they looked all over Florida, from Port St. Lucie to Florida's west coast. When they found Coconut Creek, they found home. After their first Butterfly Festival, "we just knew we made the right choice," Kenny says.
Kenny connected even more to the community when he and three other residents launched Coconut Creek Girls Softball, where he coached his daughter (Emily, a recent graduate of Monarch High School) and other local players. Though he's not with the organization anymore, his job as head softball coach at Monarch keeps him connected.
"Monarch softball has been successful because of Creek softball being so successful," Kenny says. "It floods over."
Kenny's restaurant exhaust cleaning business, Hoods Cleaned, takes him around South Florida (one of his clients is at Promenade at Coconut Creek). But his heart is always at home. He's on the Parks and Recreation board, made up of community members from different city districts. They recently voted to upgrade park lights to make them brighter and more energy-efficient, and they regularly vote on grants they want to pursue.
"Giving back is very important to keep the community on the path that you want to see," Kenny says. "I feel privileged to be able to do that."
He's equally proud of Emily and son Hunter, who will be a sophomore this fall at Monarch. Hunter is in the Excalibur Program for advanced placement students at Monarch; Emily will be attending the University of North Florida in Jacksonville.
"There are great places in South Florida, but to raise a family from the first step to going to college," Kenny says, "Creek is the best one I can think of."