The HistoryMiami Museum has secured hundreds of items to document how the Magic City has evolved over the last 125 years to be featured in an exhibit beginning July 29.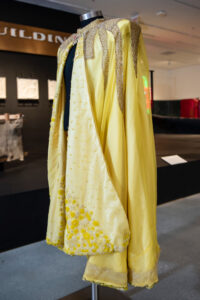 Among the artifacts in the "It's a Miami Thing" exhibit include the original Burdines' B from the first store, a typed letter from Henry Flagler and recently discovered Tequesta artifacts from 800 AD. 
While Miami is celebrating its 125th birthday in 2021, the Museum has been in operation for the past 80 years and is hosting an exhibit highlighting Muhammad Ali's time in Miami.
The free displays are hosted at HistoryMiami Museum located at 101 W. Flagler Street. For more information, visit www.historymiami.org