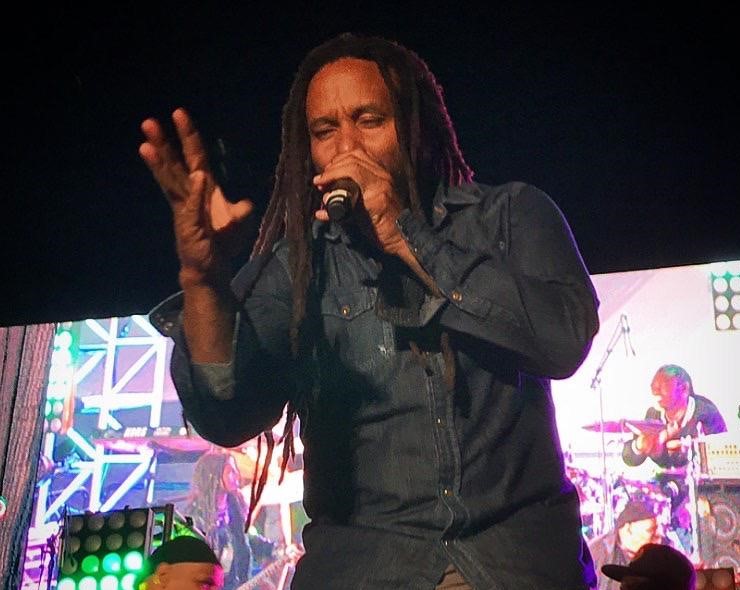 Hollywood to Host Maestro Marley Cup
The event combines reggae music, soccer and Caribbean food
The Maestro Marley Cup will feature live musical performances, a seven vs. seven soccer tournament, and Caribbean food, drinks, cultural vendors, giveaways and activities for the entire family. The event begins at noon on Saturday, March 5, at Hollywood ArtsPark at Young Circle, 1 N Young Circle, with musical acts taking the stage at 4 p.m.
Performers scheduled to attend include Ky-Mani Marley, a son of iconic reggae legend Bob Marley, his brother Julian Marley, Yellow Man, Jesse Royal, Locos Por Juana, The Dubplates, Dubwise, KJ Marley, Kastin Marley and more guests to be announced.
"I am honored to partner with Ky-Mani Marley and the City of Hollywood to produce the Maestro Marley Cup," David "Big Hair" Brisacher says, a Maestro Marley Cup co-organizer. "We are combining Ky-Mani Marley's two favorite things, music and soccer. The Maestro Marley Cup will be an uplifting experience for the entire family."
Along with Jamaican products, plant-based food, seafood, island cuisine and Latin fusion, the outdoor event will feature a soccer tournament from noon until 4 p.m. Ten teams will compete for a chance to win a $1,500 cash prize for the winner.
Advanced general admission tickets to the Maestro Marley Cup are $30 and advanced VIP tickets are $65, including a private bag, premier viewing area and a separate VIP entry gate. The soccer team fee is $250 for seven players per team and includes concert tickets.
The Maestro Marley Cup was created by Ky-Mani Marley and Big Hair Dave from The Dubplates to help raise money for the Love Over All Foundation. The Love Over All Foundation helps communities in need through sports and music by creating soccer scholarships for underprivileged youth in South Florida and Falmouth, Jamaica.
For more information on the Maestro Marley Cup, tickets, or registration, please visit www.maestromarleycup.com.