Where: 250 N. Pompano Beach Blvd., Pompano Beach
Phone: 954.366.3768
Website: oceanicpompano.com
Back to the Future: The late-summer opening of Oceanic—a 20,000-square-foot architectural marvel overlooking the Atlantic—not only delivered destination dining to revitalized Pompano Beach Fishing Village but also brought the culinary journey for owners Lou and Joy Moshakos full circle.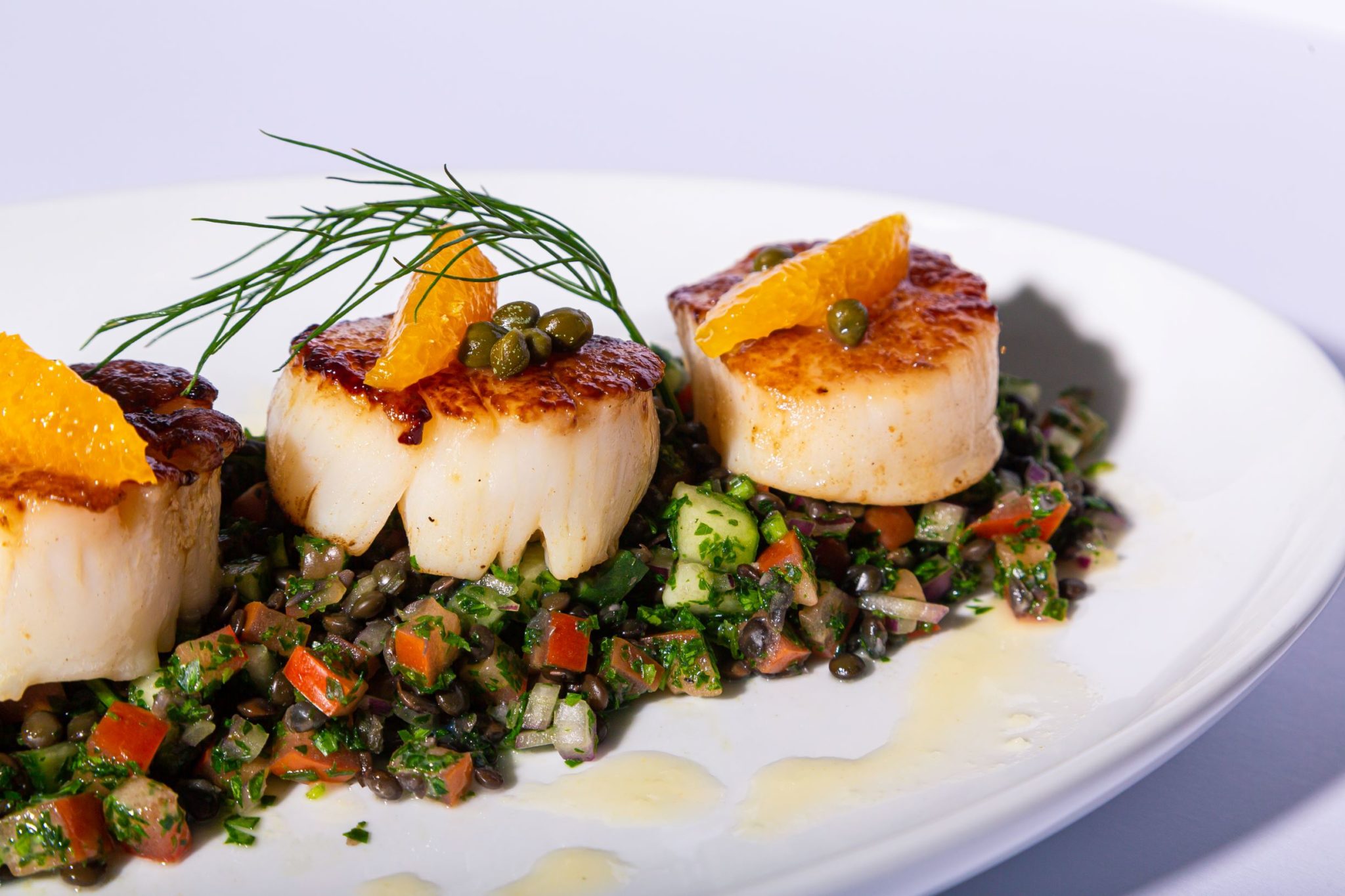 Opportunity Knocks: The Moshakoses purchased Seafood Shanty in 1978 and ran the Deerfield Beach restaurant for 14 years before moving to North Carolina, where they helped expand two dining chains—including Carolina Ale House, which now has some 30 locations (including four in South Florida). When a developer approached Lou with plans to recast Pompano's waterfront scene, he saw it as a chance to go big—and go home.
Room with a View: Credit local contractor RCC Associates with bringing to life a two-story triumph that recalls the all-white exteriors common to Greek architecture. Inside, however, the spaces all bow to the oceanfront experience, thanks to 25-foot ceilings and floor-to-ceiling glass for under-air dining, outdoor tables overlooking the beach, and a 5,000-square-foot outdoor bar with high-top and lounge seating. A sprawling second-floor room, with a separate indoor bar and outdoor balcony area, is available for private dining/events.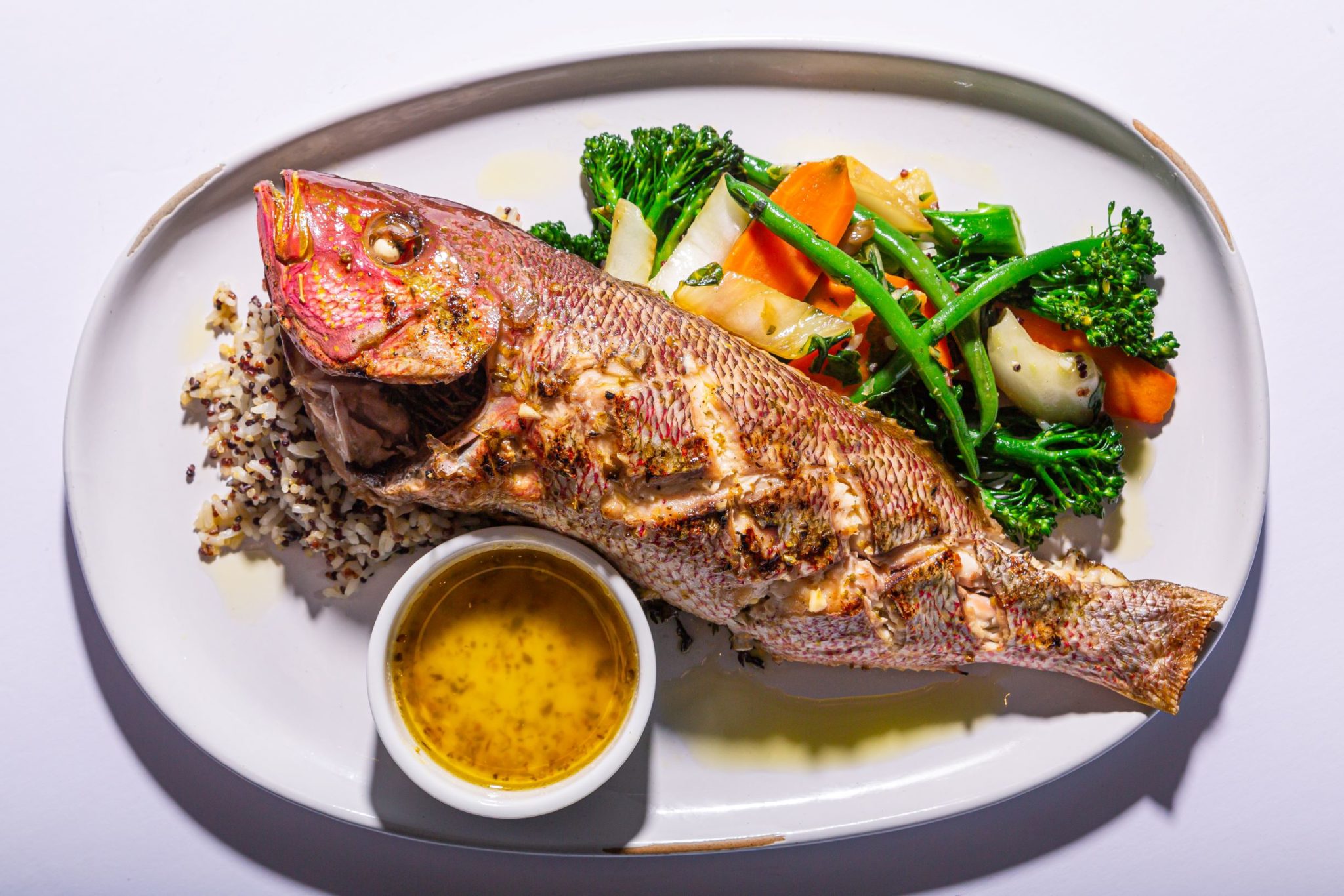 Sea Fare: The kitchen team brings its A-game from start to finish, especially when it comes to inventive, flavor-rich takes on locally sourced seafood. Think grilled catch of the day with tri-citrus buerre blanc; Sixty South salmon with rosemary walnut crust; diver scallops with beluga lentil tabbouleh; and shrimp with charred pineapple and mojo vinaigrette. Surf-and-turf lovers can pair an 8-ounce filet or 16-ounce New York Strip with a lobster tail.
In addition: Oceanic brings an eco-friendly spin to its red and white wine offerings with a 24-tap dispensing system that eliminates bottles and preserves inventory (there's no loss of oxidized wine in the keg). … The fresh bread basket is one of the best in the area. … Desserts don't get better than the Fat Elvis Pie, an ode to the King's indulgences with chocolate banana mousse, Nutter Butter crust and candied bacon. … Among the weekend brunch (10 a.m. to 3 p.m.) highlights: Nutella-stuffed bananas foster French toast.
More to Come: The Moshakos family isn't done changing the dining landscape in Pompano. Lucky Fish, also being built by RCC Associates, is slated to open during the first quarter of 2020—right next door to Oceanic. It's being described as a "feet-in-the-sand" experience with full-service dining and counter service built around sandwiches and casual fare. "When you build in such a prime location, you try to maximize the land and the opportunity you have," says Lou, in his warm Greek accent. "We're not just building for today, we're building for tomorrow."