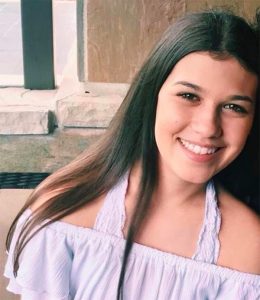 When Samantha Novick remembers Jaime Guttenberg, she thinks of the way she interacted with others during programs run by The Friendship Journey, an organization that promotes fostering relationships with individuals with special needs and developing a more thoughtful understanding of that community. Jaime's friends, Novick says, couldn't wait to see her every week.
"She had a huge heart and she was always smiling, always so friendly," says Novick, president of The Friendship Journey (formerly known as The Friendship Initiative).
When Jaime, a 14-year-old freshman, died last Feb. 14 during the shooting at Marjory Stoneman Douglas High School, her friends and family spoke of Jaime's love for dance and for individuals with special needs.
This month, that love will be honored at Coconut Creek's Recreation Complex, where the Cocoplum Room will be renovated in her honor as part of Parkland Hearts (parklandhearts.org), an initiative of HandsOn Broward. Through Parkland Hearts, HandsOn Broward is creating an art installation and spearheading 17 service projects that reflect the personalities of the ones lost that day. A beach cleanup at Von D. Mizell-Eula Johnson State Park honored Nicholas Dworet, the Douglas senior who loved to swim, and a beautification project at Keystone Halls, a transitional housing facility that also serves veterans, honored Alaina Petty, a Stoneman Douglas freshman who was a member of the junior ROTC.
HandsOn Broward's marketing and events manager, Keeley McBee, says the projects are a way for the families to "find healing in service to their community."
"That's the message that we want to help portray from the families—that love is still coming out of this even though they lost someone so near and dear to them. And that can never be replaced," McBee says. "They still choose to show good and to show love to their fellow man."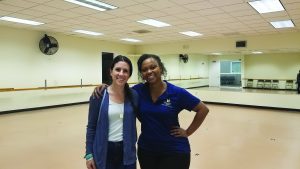 For Novick, a Creek resident whose mother is a teacher at MSD, the love starts in her city. She is a member of the Parkland Hearts committee and the lead on the service project honoring Jaime. While thinking about which project would be a good fit, Novick remembered that Coconut Creek offers special-needs programs. Novick contacted Vice Mayor Sandra Welch, who introduced her to Monica Cummings, a recreational-therapy specialist with the city.
Cummings teaches dance to individuals with special needs at the Recreation Complex, so when she and Novick spoke, the idea to renovate the Cocoplum Room came naturally. When Novick saw the space, she knew it would be perfect.
"Our mission is to create an area that is full of life and love, which is really representative of the person that Jaime was," says Novick, a certified speech pathologist.
With HandsOn Broward, Jaime's family and friends created a mural that reflects her love for dance and inclusion. Rosenthal discussed with Jaime's mother the idea to represent Jaime in the mural, which she says will be a colorful tribute to Jaime's personality, dance and community. In addition, new orange chairs and dance barres were added to the room. This month, a dedication revealed the mural while attendees enjoyed dance and other activities.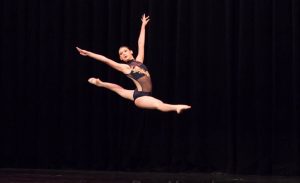 After some finishing touches from Jaime's family and friends and members of the special-needs community, the room will be unveiled this month where Cummings hopes it will impart love to those who use it.
"I didn't know Jaime personally, but I just feel that, being that she combined [dance and those with special needs], she believed that if you want to do something, you strive for it, and you do it," Cummings says. "That's what my passion is, and that's what I always hope to inspire my students by."
For Novick, the room adds to the legacy Jaime was building in the community.
"Her memory and her legacy will continue to be honored through the good work that we will do in that space."