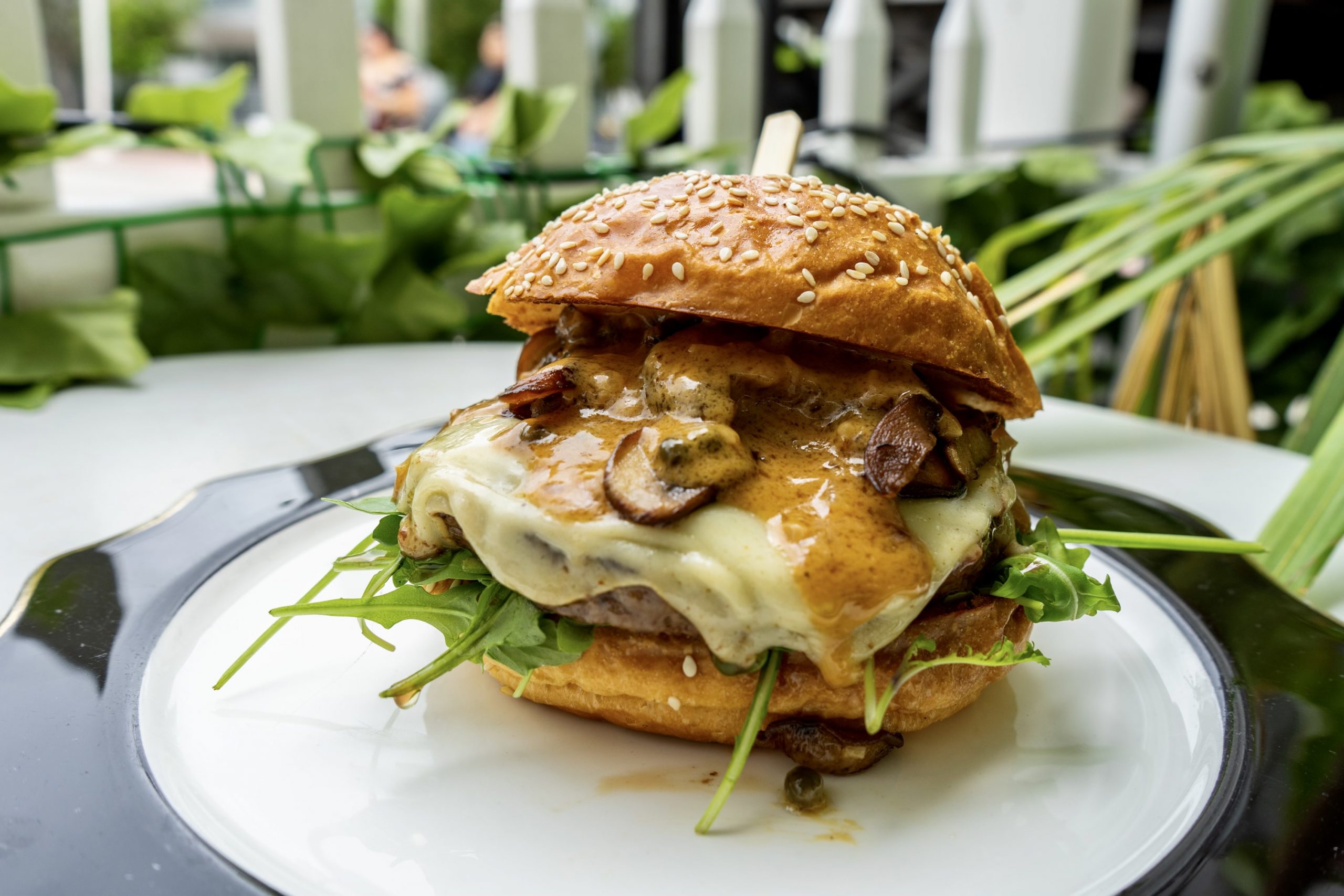 Little Liberty Opens at Time Out Market Miami
The eatery features gourmet burgers and boozy shakes
Time Out Market Miami, a food hall in Miami Beach, is now the home of Little Liberty. This All-American fast-casual concept features gourmet burgers complemented by boozy shakes and house-made milkshakes. Restaurateur David Martinez and local bar veteran Dan Binkiewicz of Sweet Liberty Drinks & Supply Co. recently announced the opening of Little Liberty inside Time Out Market Miami at 1601 Drexel Ave. in Miami Beach.
"We are very excited to open Little Liberty inside Time Out Market Miami," Martinez and Binkiewicz say. "This new fast-casual concept was so fun for us to create alongside chef Michelle Bernstein and Naren Young. We love everything about the menu and can't wait for everyone to try it as well."
Little Liberty offers elevated burgers created by James Beard Award-winning chef Michelle Bernstein. The menu includes its signature Smashburger, Little Liberty's version of a classic burger, The Dirty Smashburger with crumbled blue cheese and bacon jam, The Steakhouse, Ground Chicken Burger, Filet-O-Snapper, The Vegan Burger and more. Meals can be paired with crispy mozzarella balls, house fries, beer-battered onion rings and deviled eggs.
The fast-casual concept also offers alcoholic and non-alcoholic shakes created by the world-renowned bartender and Sweet Liberty's ??creative beverage director, Naren Young. Signature shakes include Grasshopper made with vodka, creme de menthe, creme de cacao, chocolate and mint ice cream and a Banana Foster made with aged rum, roasted banana liqueur, cinnamon, salted caramel, vanilla ice cream and walnuts.
Little Liberty is open from 12 p.m. to 10 p.m. Sunday through Thursday and from 12 p.m. to 11 p.m. on Friday and Saturday. Please follow @littlelibertymia and @timeoutmarketmiami on Instagram for additional information about Little Liberty.