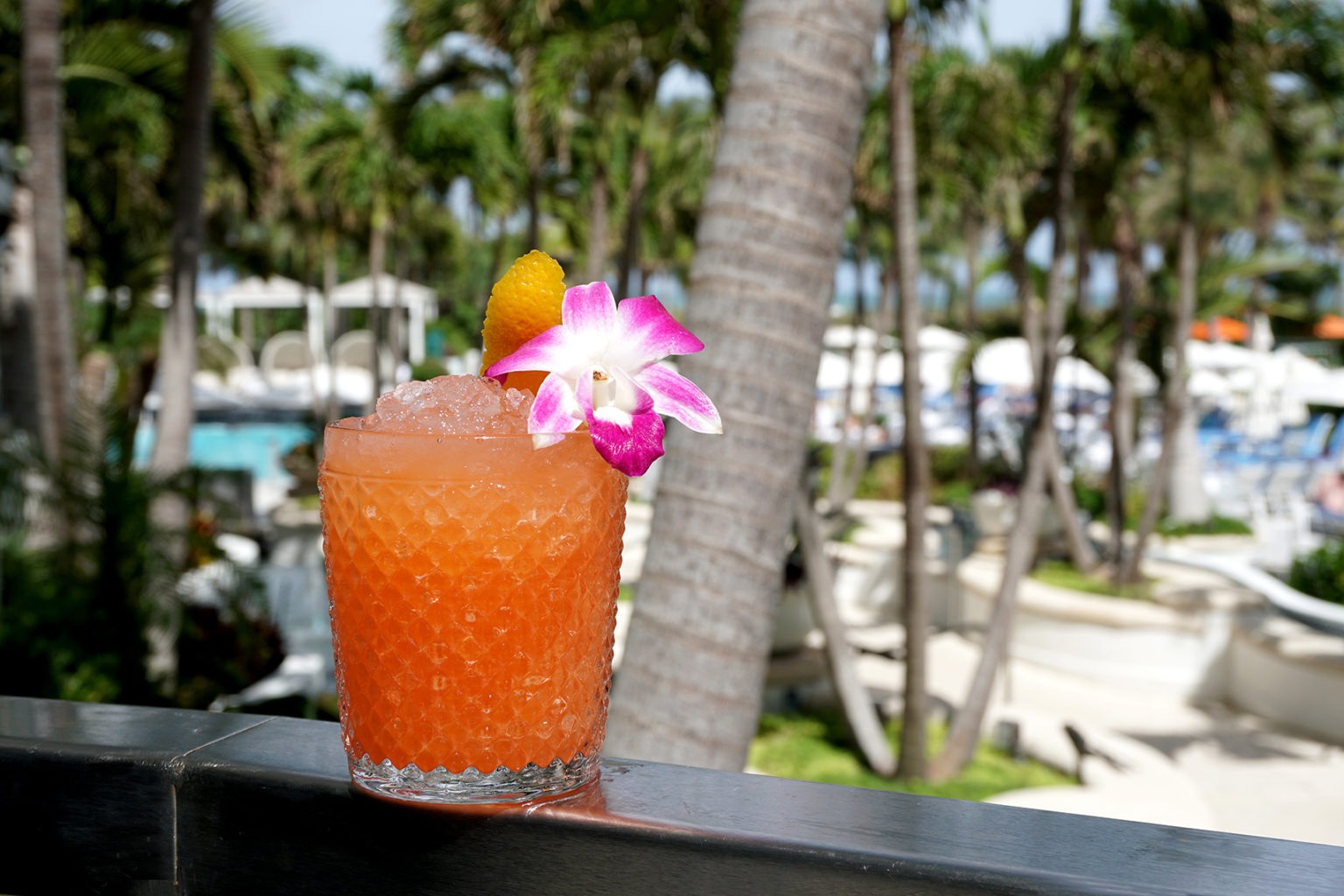 Liquid Escape at Loews Hotels
If you're not ready to jet off to a new destination just yet, take part in Loews Hotels' Getaway in a Glass. The South Beach location—Loews Miami Beach Hotel (1601 Collins Ave.)—is serving up a limited-edition menu of cocktails featuring recipes that pay homage to vacation spots from coast to coast.
"At Loews Hotels & Co., our food and beverage is seamlessly and deeply intertwined in the destinations that we call home," says Mark Weiss, senior vice president of food and beverage. "In sharing our Getaways in a Glass cocktails, we hope to give guests a chance to have a taste of the incredible cities that our hotels are located in, while still delivering that locally handcrafted hospitality that Loews is known for."
The Miami Beach hotel's Aperol Fresca boasts a taste of South Florida's famed beaches. Better still, the Loews team shared the recipe with Lifestyle.
Aperol Fresca
1.5 ounces Aperol
1 ounce fresh local guava puree
1 ounce fresh-squeezed grapefruit juice
1/4 ounce fresh lemon juice
Prosecco splash
Edible orchid and orange peel
Directions: Add all ingredients into cocktail shaker, except for the Prosecco. Shake vigorously for 5 seconds. Fill dante glass with crushed ice and strain cocktail into it. Add splash of Prosecco for a floater. Garnish with edible orchid and Florida orange peel.