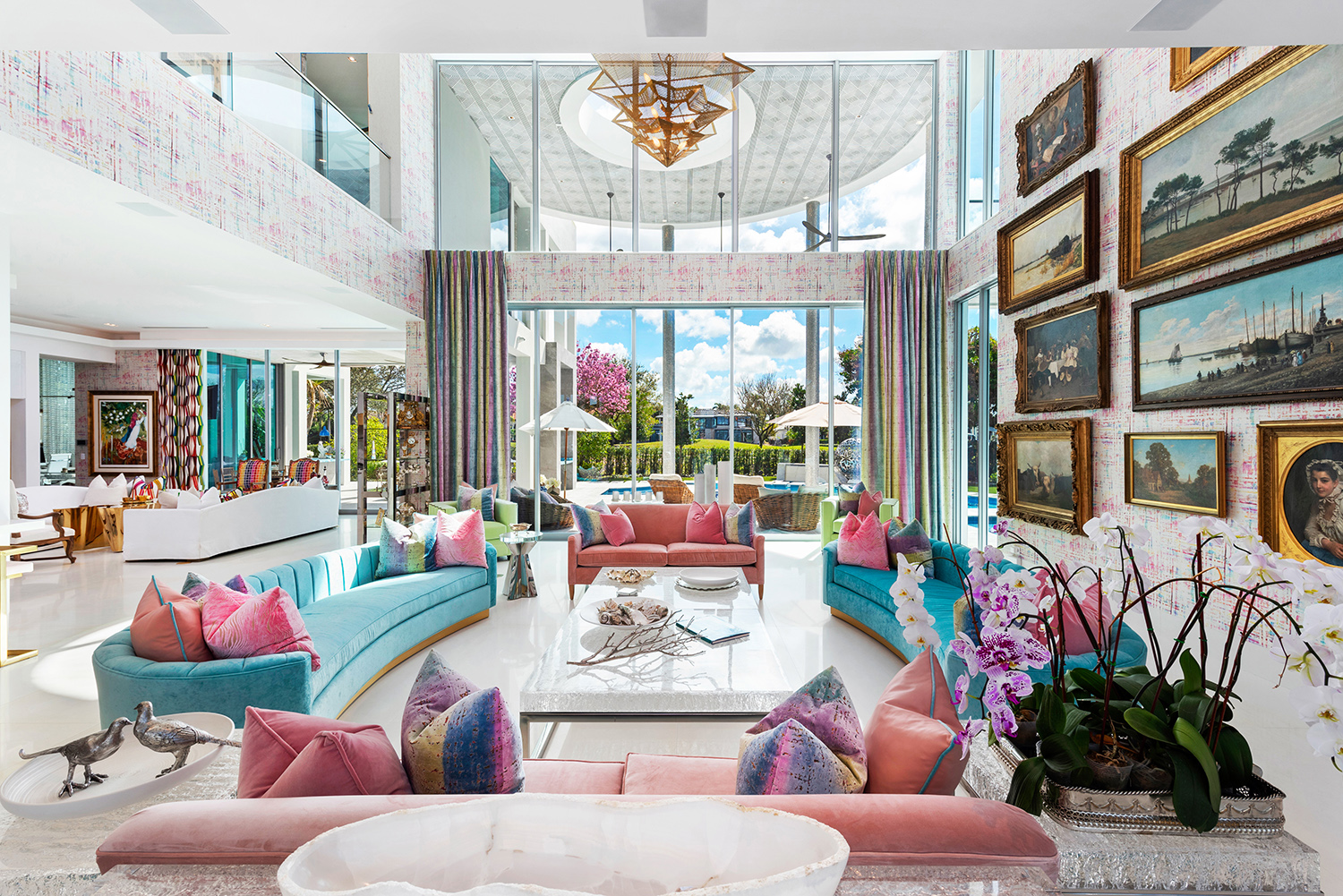 Note: This is the third in a series of nine luxury residential properties featured in the April issue of Lifestyle.
Address: 7170 Ayrshire Lane, Boca Raton
By the numbers: 7,487 square feet of living space; 4 bedrooms, 5 full baths, 2 half baths
Highlights: Overlooking the golf course at famed St. Andrews Country Club, the "Le Sumi" estate bridges the worlds of South African flair and modern South Florida design. Natural light pours in through the glass-encased great room and sliding glass windows throughout, part of the indoor-outdoor experience that enlivens the layout. Features include Lumen smart home technology in every room, a spiral staircase built from Aluminum Mosaic, stainless steel and glass verandas, his/her offices divided by a heavy glass barn door, and a brass front door with a pull by the artist who designed the pull for Barneys in New York. Among the outdoor highlights: expansive covered patios, and a heated color-changing pool. Adding to the majesty of the 18,000-square-foot lot is its centerpiece—a Ylang-ylang tree with the same fragrant flowers that inspired Chanel No. 5.
The price: $12.95 million
Brokers: Mark Nestler and John Poletto, Nestler Poletto at One Sotheby's International Realty ([email protected], 561.212-1517; [email protected]; 561.239.0700)
Expert insights: "The biggest challenge Realtors are facing, and will continue to face, is a supply of suitable inventory," Mark says. "This is a great opportunity to help sellers prepare their homes for marketing and offer an expedited selling time period."
"At some moment in time, there most likely will be an adjustment to this mass exodus out of the Northeast and West," John adds. "But we see this trend continuing indefinitely."