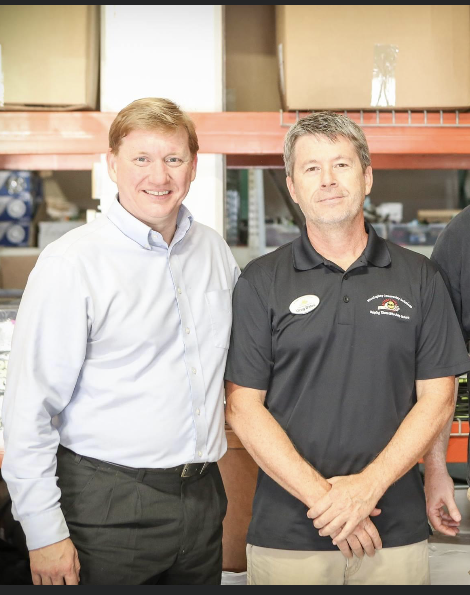 At Morningday Community Solutions, every day is Christmas.
The nonprofit operates two warehouses (one in Pompano Beach and one in West Palm Beach) where other nonprofits can buy donated items from retailers for "around 30 or 40 cents on the dollar."
But the volunteers and staff at Morningday never quite know what they're going to sell. Retail partners such as Target, Walmart, Amazon, Bed Bath and Beyond and others, send trailers filled with items such as new merchandise, returned items or leftover seasonal products.
"We never know. One day, we might get 4,000 chopsticks. Another day, we might get 4,000 pairs of shorts," says operations manager Buddy Walck.
Whatever items Morninday receives, they help a wide variety of South Florida's nonprofits. The warehouses are open only to members of Morningday, which must be registered 501(c)3s. Morningday charges only a handling fee to cover costs. There are 500 members, about 300 of which are active—such as Piney Grove Boys Academy in Oakland Park and United Way of Broward County. 100 members alone are based in Palm Beach County.
Even with this impact, founder and president Greg Bales calls Morningday, "the best-kept secret out there for nonprofits"—a nonprofit that itself doesn't take up precious resources from the nonprofit world but rather serves as a resource. When Bales founded Morningday in 2010, he based the model on that of Good360 in Washington, D.C., which he was introduced to while working with Home Depot's foundation. Bales' real estate venture was already donating 20% of net profits to local organizations such as 4Kids, so when he heard about the possibility of founding his own nonprofit, he realized how much bigger the impact could be.
"I didn't want to reinvent the wheel. I didn't feel that we needed another foster care agency or another [nonprofit]—whatever it may be," Bales says of Morningday, which now partners with Good360 and local retailers. "I felt we had a lot of awesome nonprofits in our community doing tremendous work—they just needed some more help."
Today, Bales, who lives in Lakeland after living in South Florida for 15 years, works with Walck, who has more than 25 years of retail experience, to continue to support Morningday members—a mission which became vital during the pandemic. When COVID-19 first hit, Morningday stayed open to accommodate members, especially social services that work with foster children, the homeless and animals.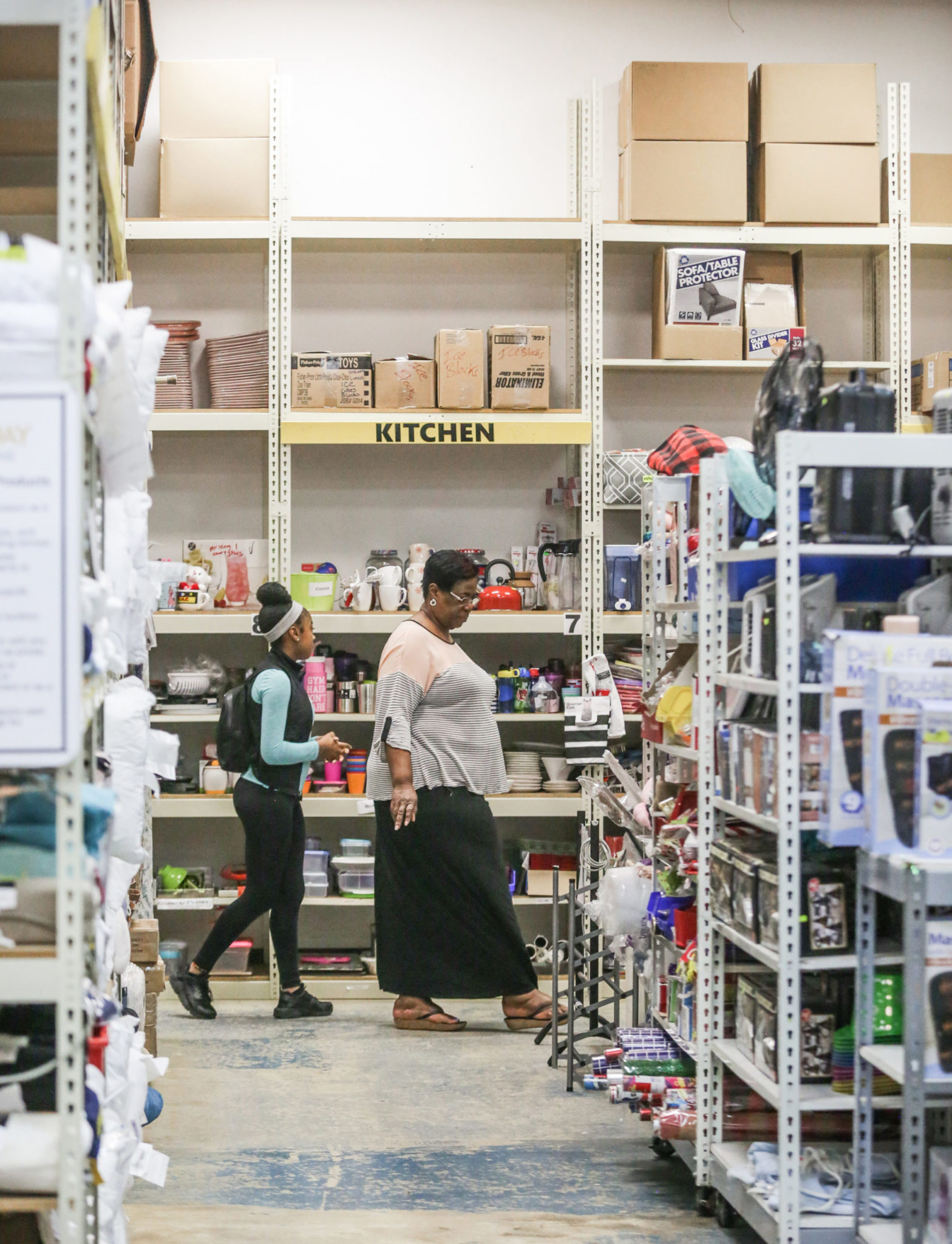 Morningday followed social-distancing guidelines, used plenty of sanitizer and conducted temperature checks on associates, who volunteered to work after hours from 3 to 6 p.m. to make up for the lack of volunteers.
Thankfully, a good side effect of the pandemic was receiving the extra merchandise of backed up inventory once stores reopened.
"With three quarters of the year done [in September], we exceeded what we did in receiving trucks [in 2019]," Walck, a Boynton Beach resident says. "Old Navy donated about $30 million worth of clothing to Good360, so we were able to get a truckload of probably about 25,000 pieces of clothing, which was fantastic for the homeless shelters and also the foster care system.
"… To be able to help people in such a doom-and-gloom time, to just give them that sense of hope and that smile—that's that's truly been amazing to me. It's been the greatest thing that's ever happened to my career in 27 years."
In December, Morningday also helped members by giving them $50 credit to use through the end of 2020, translating into more than $16,000 worth of products. The credit helped nonprofits buy PPE, hygiene products, clothing and more, adding to the $1.5 million that Morningday calculates members saved by shopping at Morningday—a testament to its mission of helping those who help others.
"There are so many nonprofits in our community that are doing phenomenal work," Bales says. "A lot of them are smaller mom-and-pop organizations. … They're doing their part to make our community a little bit better, but you never hear about it. They're not as big as some of the other national organizations. But without them, our community would be in horrible shape."
Photos by Candace West