The Crossing For Cystic Fibrosis event, a long-distance endurance paddle challenge and international championship, will benefit Piper's Angels Foundation for Cystic Fibrosis, a nonprofit organization committed to raising funds in the battle against Cystic Fibrosis. During the week of June 21 to 25, participants will paddle 80 miles across the Gulf Stream from Bimini in the Bahamas to the Florida mainland in Lake Worth. The event was created by Travis Suit, whose daughter Piper was diagnosed with Cystic Fibrosis when she was four. The goal is to raise funds to help support families with financial and emotional support and raise awareness of the health benefits of the ocean for those living with Cystic Fibrosis.
In 2011, Suit began his mission to advocate for his daughter and find resources and therapies to support her. After learning about the ocean's benefits for those with Cystic Fibrosis, he started taking Piper paddle boarding, which led him to found Piper's Angels Foundation, mainly supported by the signature event, The Crossing for Cystic Fibrosis.
In 2013, Suit, with three of his closest friends, decided to embark on the first of what will now be the 10th anniversary of the Crossing for Cystic Fibrosis. That first year was a nonstop paddle, nearly 90 miles, that took over 15 hours to complete. He explained that he "wanted to do something that showed the depths of my commitment to honoring their fight, something that would get people's attention and put CF and its warriors in the spotlight so that the world would see what I saw; love and life persisting, even through the darkest of nights."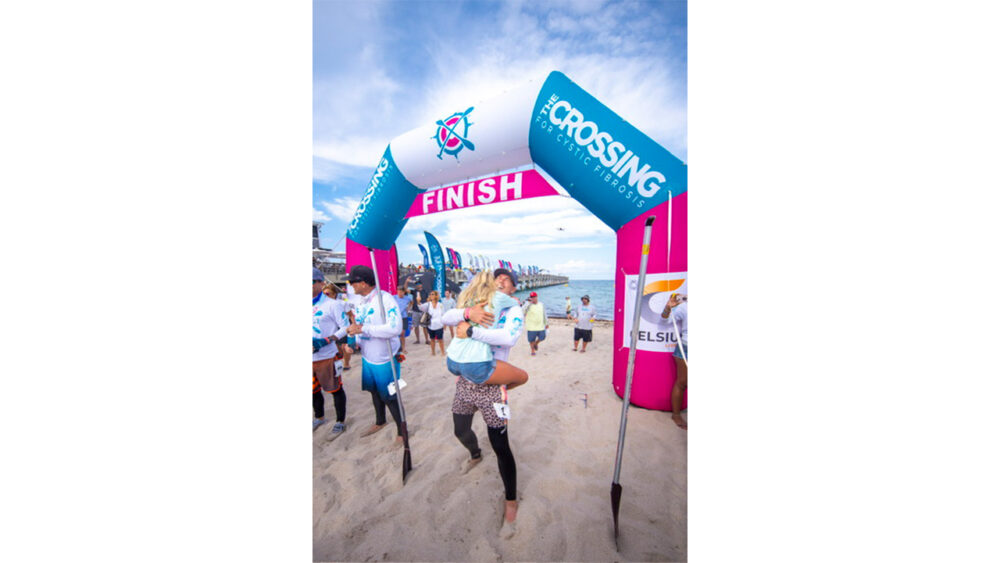 "The crossing as an event from start to finish is really powerful because it brings people through the entire kaleidoscope of human emotion from fear and intimidation to excitement and adrenaline, joy, hope, courage, everything you can imagine that you go through in life is put in a pressure cooker that day," Suit says.
This summer, the event will host 200 paddlers, with Piper's Angels Foundation and the Crossing for Cystic Fibrosis will celebrate its 10-year anniversary. The paddleboarders will leave the beach of Bimini on June 25 to embark on their mission of raising funds to support the cause.