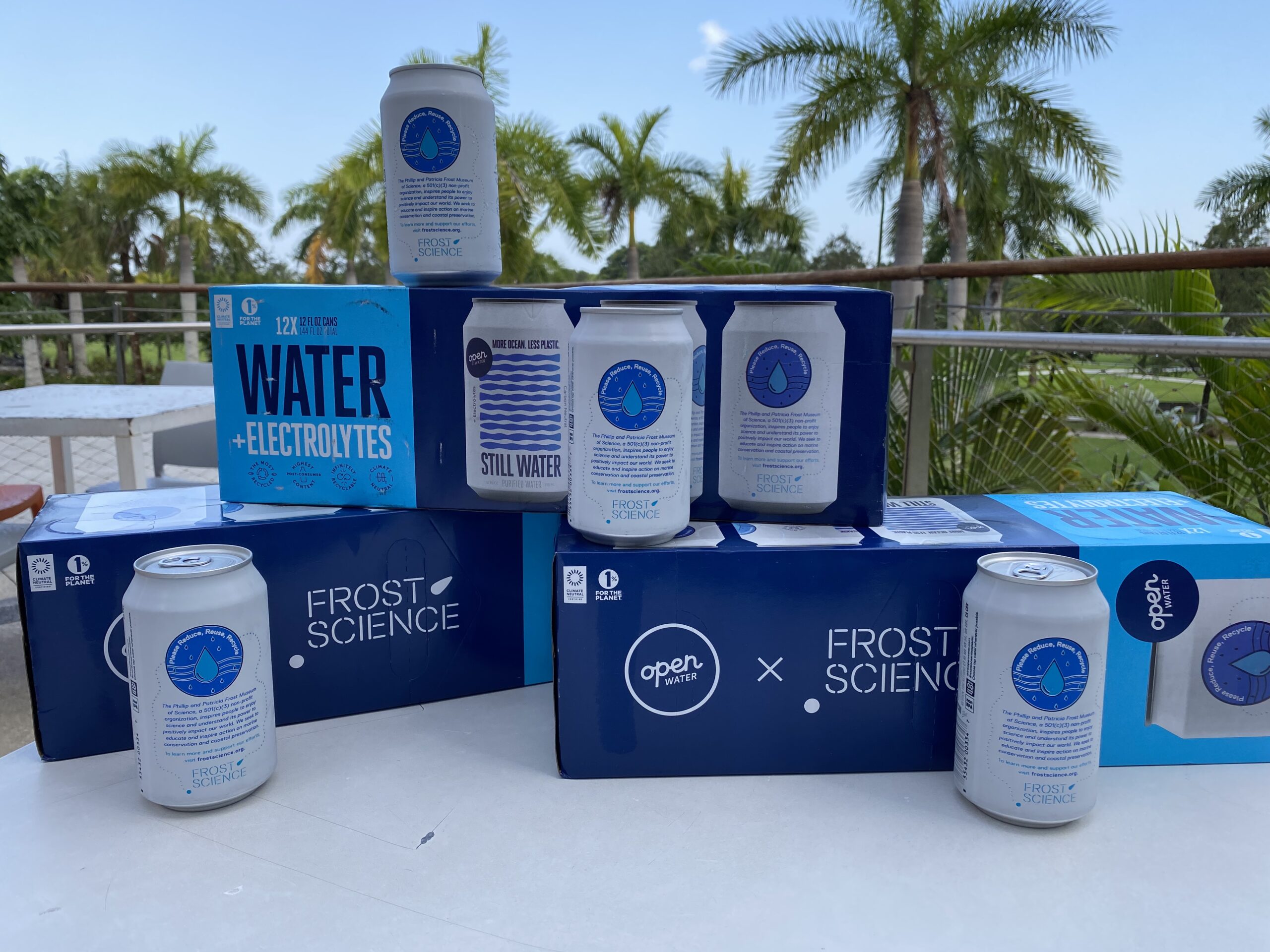 Partnership Provides Eco-Friendly Canned Water at Frost Museum of Science
A portion of the proceeds will support the museum's commitment to coastal preservation and marine conservation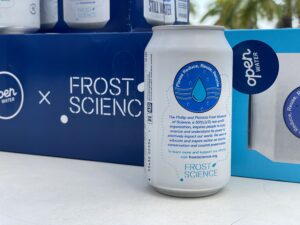 Constellation Culinary Group recently announced a new collaboration with Open Water to provide a branded collection of purified canned water specifically for the Phillip and Patricia Frost Museum of Science in Miami. The eco-friendly branded cans are available at the museum's quick-service café [email protected] A menu of specialty bites curated by Constellation Culinary Group will also be available to purchase.
"We are thrilled to partner with Open Water as a sustainable canned offering to hydrate all guests who eat and explore with us at [email protected]," says Diego Malatesta of Constellation Culinary Group. "We hope that this effort will inspire our patrons to work alongside us to eliminate single-use plastic, which will help save our shores."
Open Water provides a plastic-free, single-use water option packaged in 100% recyclable aluminum bottles and cans to eliminate plastic bottles. The company donates a portion of each sale to ocean conservation projects and is the world's first certified Climate Neutral water brand. It has eliminated tens of millions of plastic bottles with a goal of cutting out one billion plastic bottles by 2026.
Guests that purchase Open Water at the museum and inside the café are encouraged to share an image of their Frost Science branded bottle by using the hashtag #moreoceanlessplastic on social media.