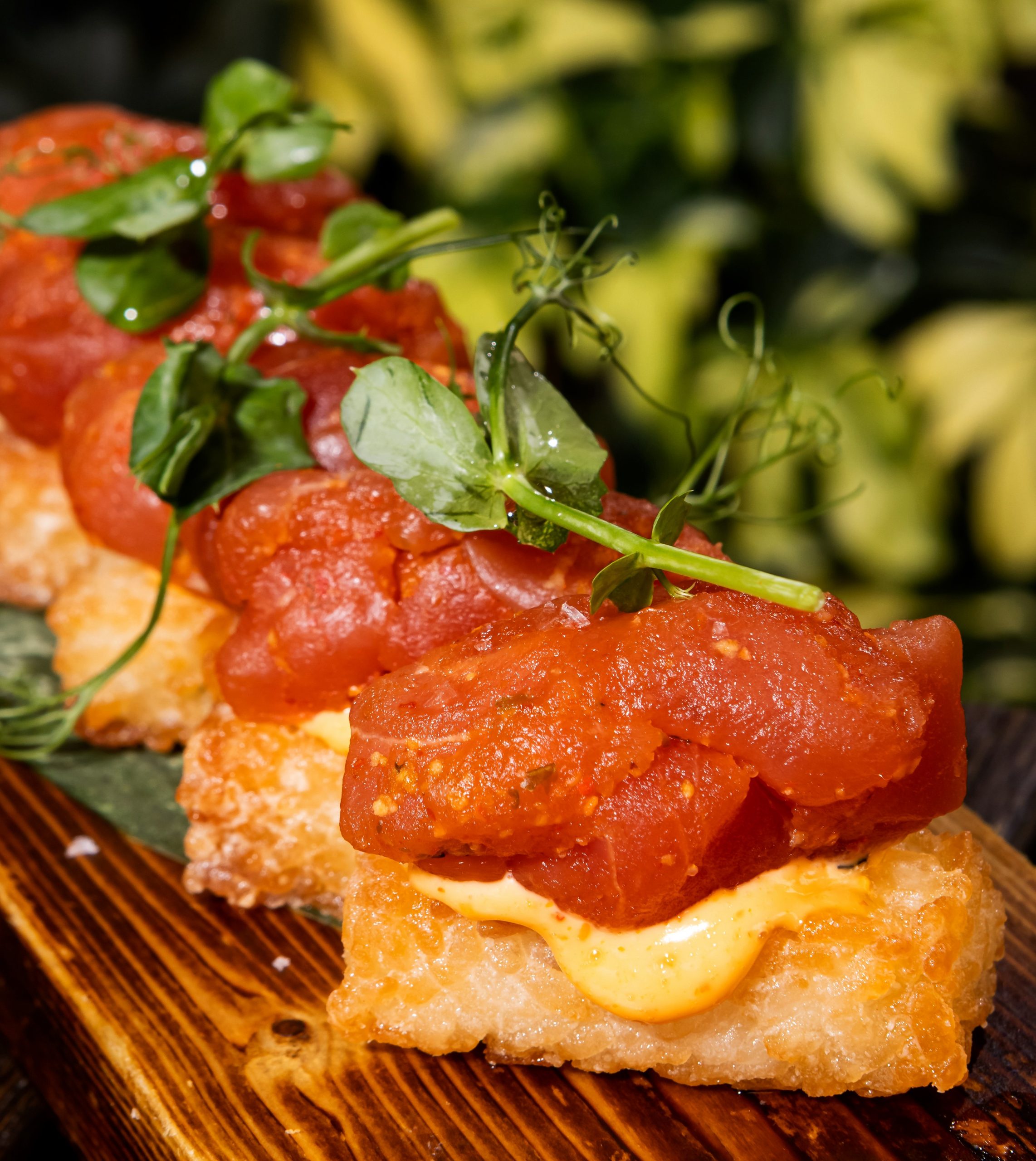 Pubbelly Sushi Partners With Habitat for Humanity to Help Build Homes in South Florida
The restaurant has locations in Aventura, Brickell, Dadeland and Miami Beach
Dining at Pubbelly Sushi will not only satisfy your appetite but also help support housing for South Florida families. The Japanese-Latin fusion gastropub partnered with Habitat for Humanity of Greater Miami on a community-giving initiative. Throughout February, all Pubbelly Sushi locations will offer the popular Bigeye Tuna roll, stuffed with fresh spicy tuna, "arroz pegao," truffle oil and sea salt for $21, with a portion of proceeds benefitting Habitat for Humanity of Greater Miami.
The funds will be used to help Habitat for Humanity's "Blitz Build 2022" campaign. Then, on Feb. 18, the Pubbelly staff will help install drywall in one of the eight "Blitz Build" homes for families in the Habitat program.
"It's always a thrill when we get to use our platform to advocate for causes that we really believe in," José Mendín says, founding chef-partner at Pubbelly. "We are always looking for new ways to give back and make our community a better place to live, and this campaign with Habitat for Humanity is in line with those goals."
Giving back to vulnerable residents is part of Pubbelly Sushi's goal of fostering community alliances. Its recent October Breast Cancer Awareness Month partnership with Sylvester Comprehensive Cancer Center raised nearly $8,000 for the center to provide more than 150 wigs to cancer patients during their treatments.
"Our work could not be possible without the commitment and support of dedicated partners, and we are very excited to welcome Pubbelly Sushi to the Habitat cause," Mario Artecona says, CEO of Habitat for Humanity of Greater Miami. "Their financial contribution, as well as the eagerness to roll up their sleeves and help build homes, is truly a blessing to us and the families in our program. We look forward to many more builds with the great company."