By his own admission, the sentiment never was at the forefront of his mind. But nearly two years after an accident sent him to a trauma center in Miami for more than 50 days, Ralph Pagano understands as well as anyone that life can change in a flash.
The restaurateur whose "Naked" titles made him a household name in the South Florida industry had expanded his brand to Bimini in June 2017. Pagano—who had honed his craft in New York, appearing on shows like "Hell's Kitchen," "Iron Chef" and "Pressure Cook" along the way—was inspecting his Naked Taco restaurant at Resorts World in the Bahamas when a mystery explosion rocked the kitchen during a training session.
Pagano would spend nearly two months recovering from third-degree burns to his face, hands and legs at the University of Miami/Jackson Memorial Ryder Trauma Center.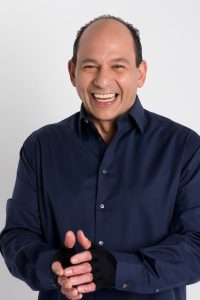 "I never saw myself as dead. I never realized my own mortality. I never had a true and frank conversation with myself and said, 'All right, when you die, this is what's going to be left,' " Pagano says. "When I saw the gas ignite … the last few hours of my life flashed before my eyes, and I thought to myself, 'What an unceremonious way to die.' "
Pagano's focus after the accident became balance, a theme that also speaks to his upcoming return to television. He trimmed his restaurants to just two—Naked Crab at B Ocean Resort in Fort Lauderdale and Naked Taco in Miami Beach—and restructured his work schedule to allow more time for family. Before the explosion, he says, he would work until midnight six days of the week; on the seventh day, he would sleep. Now, his schedule is centered around his wife, Buffy (who he married in 2015), and their twins.
"I drive my son to school every morning, I kiss my daughter, share a cup of coffee (with my wife), we laugh and we have a little bit of time together." He goes on runs and enjoys yoga and Pilates to keep his mind and his body centered. He's lost 30 pounds in the process.
When he does turn his attention to work, it's also with a different perspective. During the three to four days he spends at the Naked Taco location, Pagano says he likes to have fun with his employees.
"We don't take ourselves too seriously," he says. "We have a good time with it. I can pump up the music, spill some booze around and everybody has a good time."
When he's not at the restaurant or spending time with his family, he's recording for his segment on the Paul Castronovo radio show that airs on Big 105.9 on Tuesday mornings.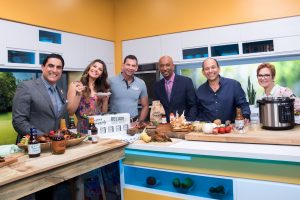 Pagano's latest media venture speaks to his renewed sense of purpose. He recently joined the Lifetime morning show "The Balancing Act"; the celebrity edition in which he appears will air on May 20. Look for more of Pagano on the show as the season progresses.
In many ways, the show is a perfect fit for this time in his life.
"I am the true Balancing Act guy. I've got a wife, twin 4-year-olds, a successful business with 125 employees, and then I do TV and radio."