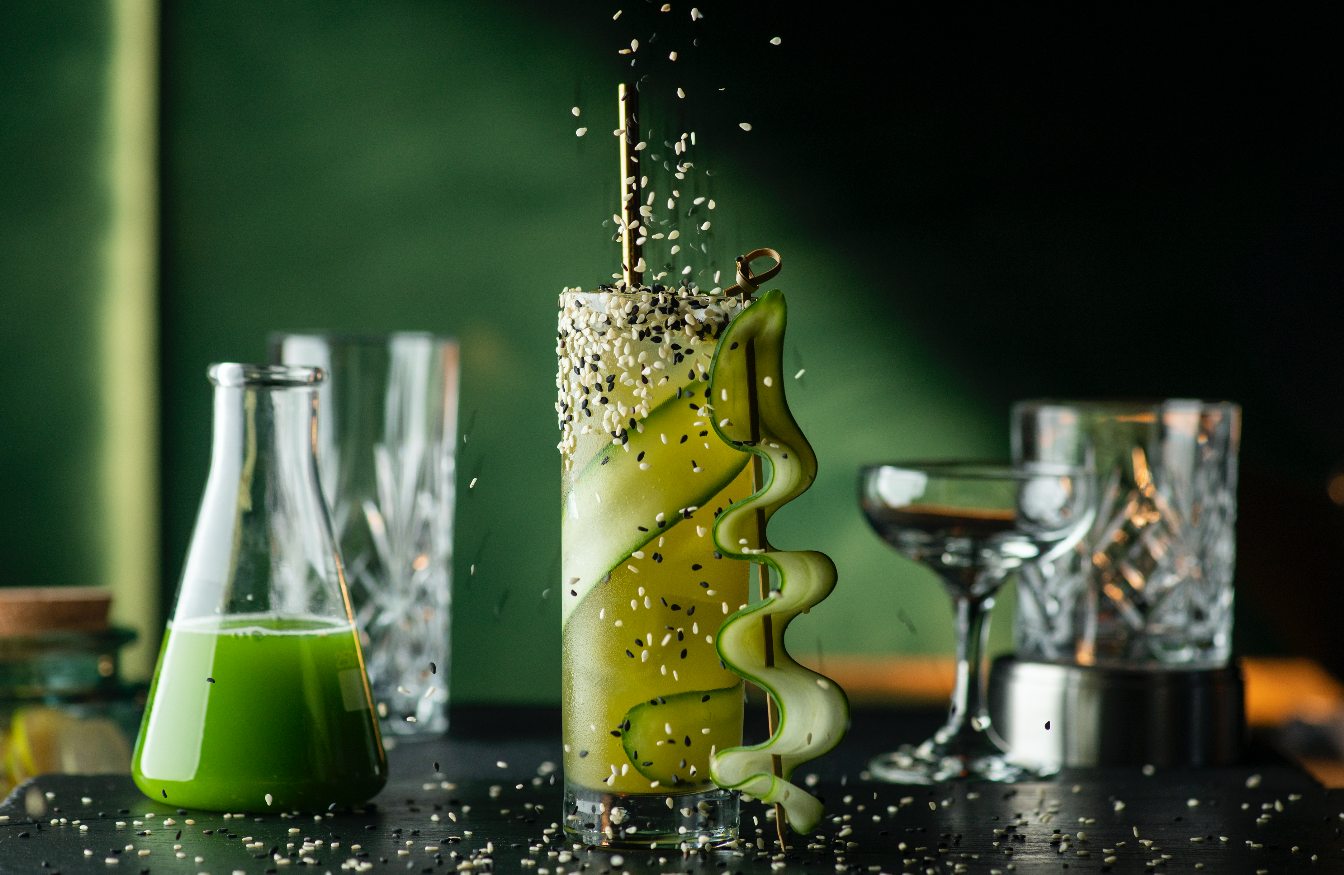 Five Things to Know About Reunion Ktchn Bar
Where: 18167 Biscayne Blvd., Aventura
Phone: 305.931.7401
Website: reunionkb.com
Frank Talk
The fast-casual world had been good to Cesar Olivo and his wife, Adriana Pérez Benatar. In Venezuela, the couple grew American Hot Dogs, a gourmet ode to the frank, to 18 restaurants before selling it in 2004. They hit another fast-casual home run with Salsa Fiesta, a Mexican fusion concept that debuted in Caracas and added four more outposts within a few years. But success came with a price in Venezuela—including ransom demands, given the escalation of professional kidnappings. "I didn't want to continue doing business in a country where I didn't feel safe," Olivo says. "We made the decision to come here and start over."
Vision Quest
After moving to South Florida in 2008, Olivo and his wife (along with Adriana's brother, Samuel) soon picked up where they left off in Venezuela, launching Salsa Fiesta in Midtown Miami (today, there are four locations; three in Miami and one in Pembroke Pines). Behind the scenes, the three family members were plotting their dream project, a sit-down-and-stay-awhile concept that reflected their passion for dining as a life-affirming experience. One that would borrow from their travels, drawing on scratch-kitchen influences from all over the world. And one that would bring locals together for an evening of shared plates and craft cocktails. In October 2019, Reunion Ktchn Bar debuted to raves. Then came COVID-19.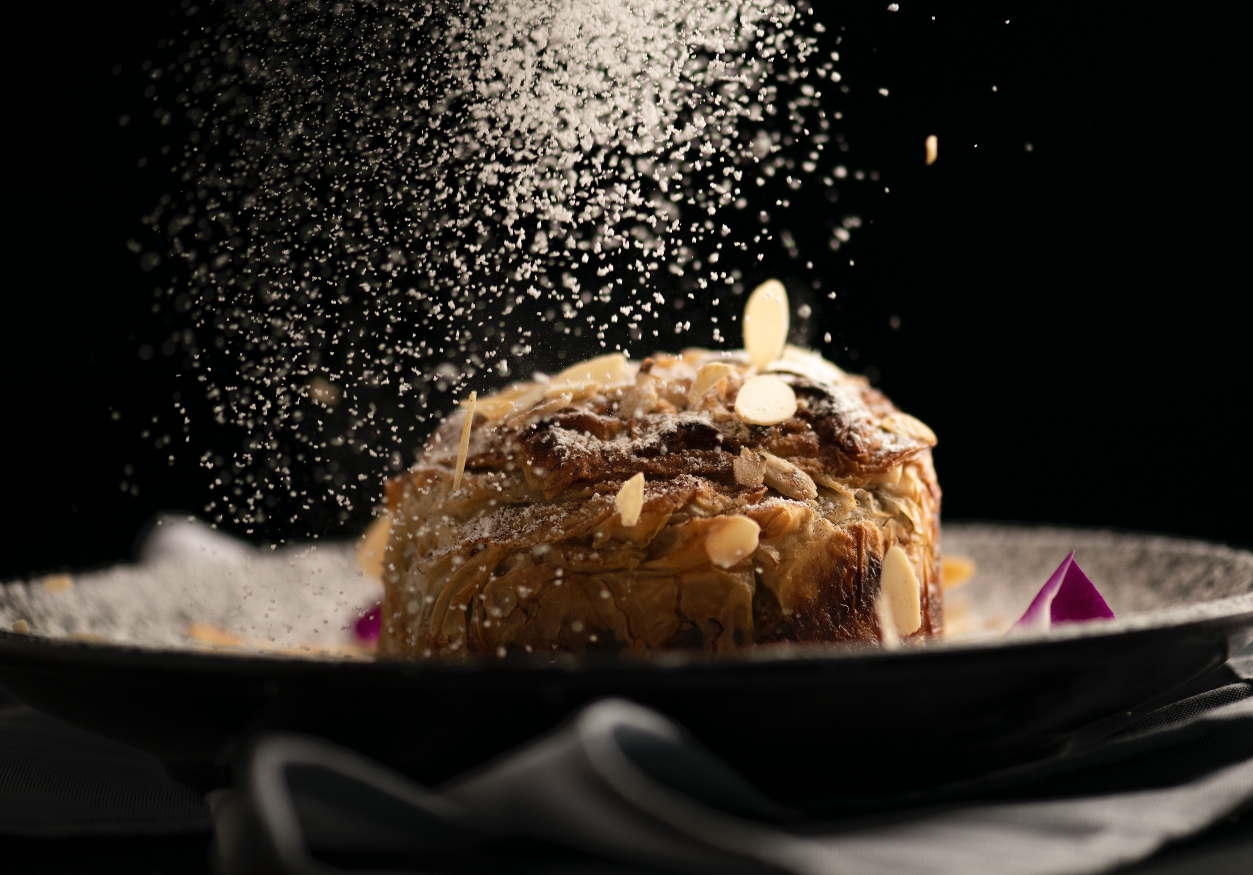 Stay Afloat
"For us, it was shocking," Olivo says. "We put so much effort and energy into this. And then, suddenly, we had to shut down. It was a scary time." Having survived the days of delivery orders and minimal sales, Reunion has recaptured its early mojo. Thanks to its warm vibe—Olivo, always the gracious host, enjoys chatting with diners—and eclectic offerings, Reunion has developed a faithful following. And for good reason. There are nearly 50 items on the menu, and Olivo can't point to one that far outsells the others. "They're all working well," he says. "Our customers are open to trying different dishes."
The Menu
Reunion piques that interest by spanning the globe for light bites (flaming Greek saganaki), vegetables (miso-glazed Japanese yam), salads (Spanish-style gallega with octopus), rice/pasta selections (Italian-style pear fiocchi in brown butter sage), meat (chicken pastilla, a Moroccan pie in phyllo crust) and seafood courses (French wild mussels). Among its raw dishes, the ceviche features thick chunks of mahi swimming in a mango-infused citrus juice, a nod to South Florida.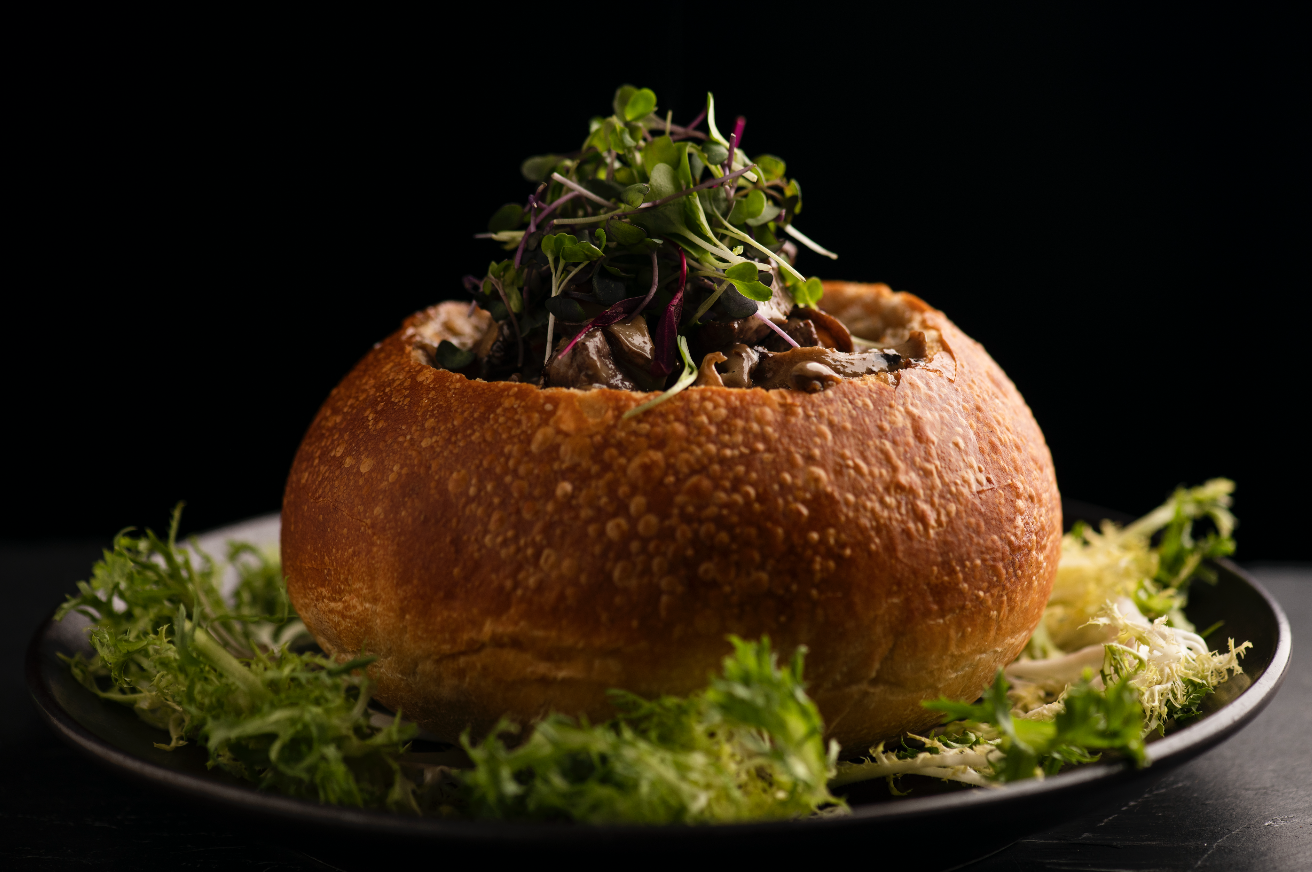 Savor It
It's no small kitchen feat to flawlessly execute dishes with such varied influences and flavor profiles, but the Reunion team is up to the challenge. Among the many standouts: juicy Mediterranean chicken that slow-cooks in the oven for six hours with olives, capers and grape tomatoes; melt-in-your-mouth honey miso sea bass; short rib cooked sous vide style for 48 hours before a closing char-broiled crisp. "We didn't want to have another Italian restaurant or another Greek restaurant," Olivo says. "We wanted something that shows how we feel about food and the good life. In that sense, Reunion feels different than other restaurants."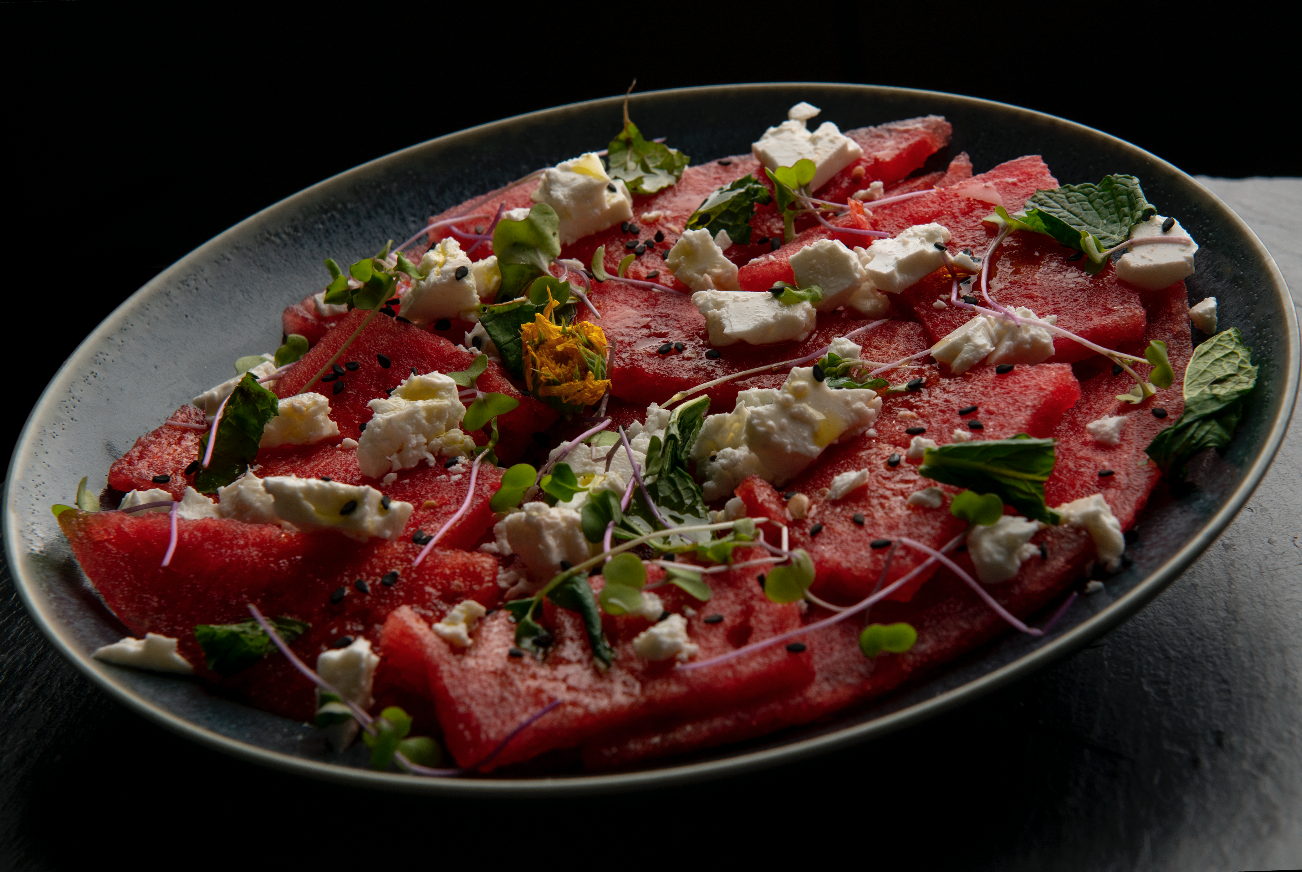 Did You Know?
Culinary cocktails, specialty drinks meant to complement menu items, are part of the experience at Reunion Ktchn Bar. Check out the Black Truffle Old Fashioned (small-batch bourbon with black truffle honey and chocolate bitters) and the Shaman (shitake-infused rum, shitake syrup and Dulce Añejo 1954).

Reunion has opened an adjacent lounge, an extension of the restaurant experience with seating for 30 and its own food menu, including caviar service, meats and cheeses, raw bar offerings—and a fire-melted raclette with artisan bread, potatoes, cornichons, onions and cauliflower florets.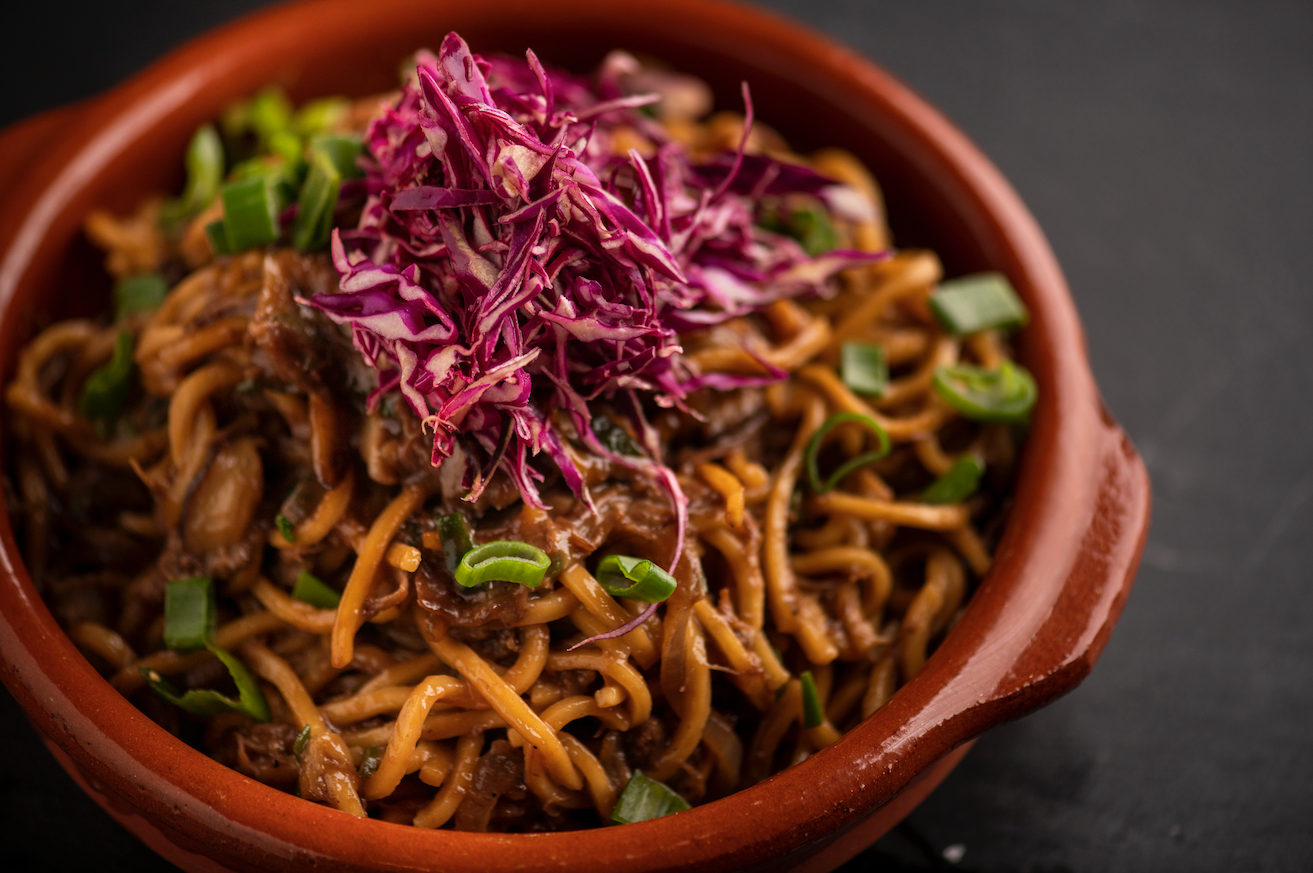 Featured image: The Japanese Garden drink at Reunion, with Green Mark vodka, cucumber, lime, wasabi and sesame oil