Danielle Petrie
Yoga director, Sol Yoga, Fort Lauderdale
How the past led her to fitness: I've always been passionate about movement and dance. When I stepped into my first yoga class, I knew it was meant to be. Growing up with adversity and seeing addiction, I really wanted to create a different life and approach, so I tried to find healthy coping alternatives from an early age.
What distinguishes her workout: Yoga is so much more than a workout to improve your flexibility—which, by the way, will make you stronger and keep you injury-free. The neurological benefits can be life-changing. Relieving stress and depression helps us to live a happier and more fulfilled life. We all have our wounds; yoga heals people. People crave human connection; yoga creates that connection. I see it every day. It's magic. In addition, the infrared heat we use reduces inflammation and is excellent for the skin. It helps your body to detox on a much deeper level.
Words to live by: It takes a lot of hard work and dedication to transform your body and mind; there's no shortcut. You might have to work harder than you ever have to see results—but it's always worth it. It's imperative to move your body on a daily basis. Exercise is non-negotiable; it's the fountain of youth.
Visit solyogaflorida.com for more about Danielle and Sol's Broward-based yoga studio.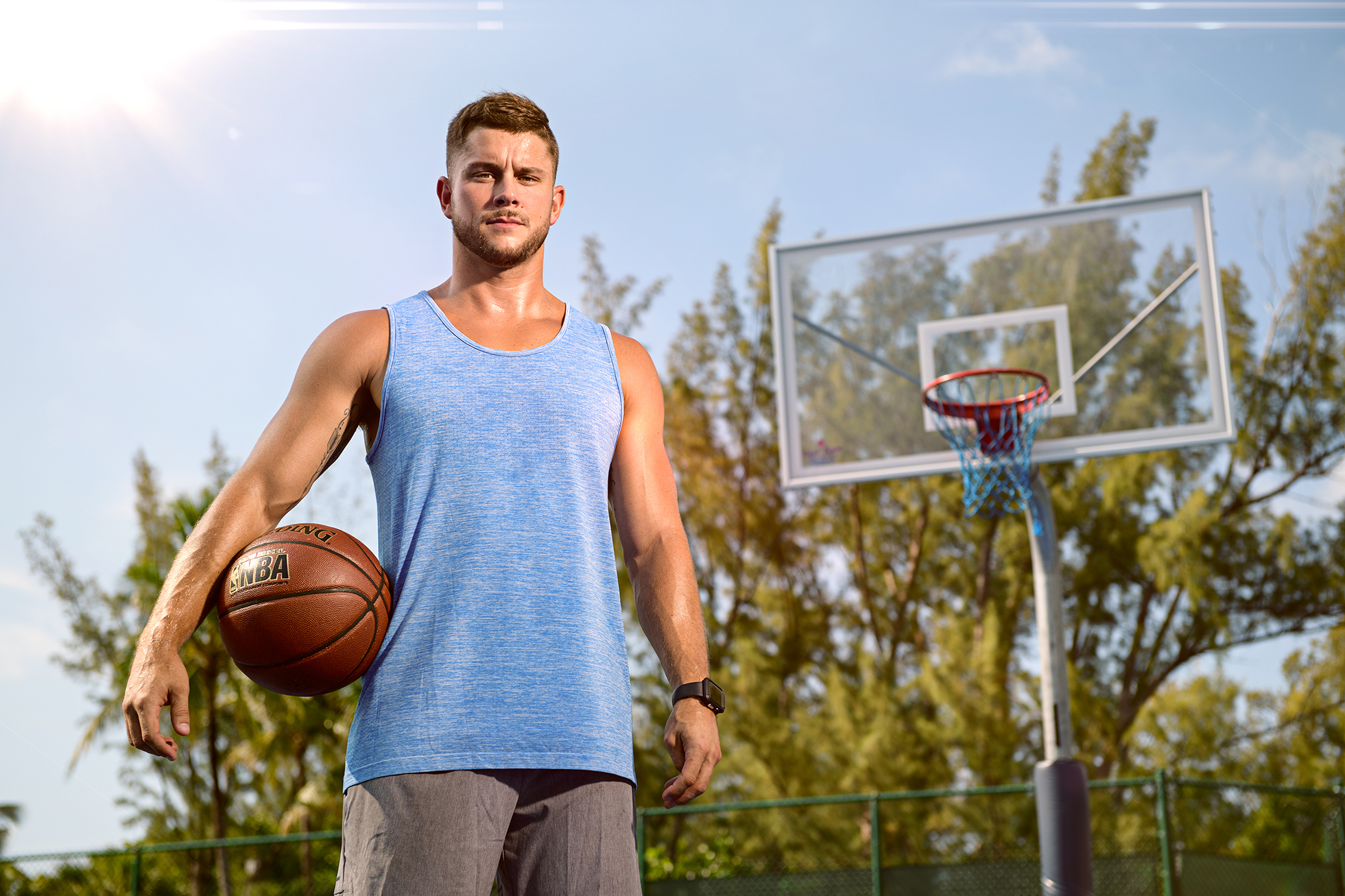 Josh Whitlatch
Owner, Just Work Athletics, Coral Springs
How the past led him to fitness: My senior year of high school, I fractured my L4 and L5 vertebrae in my lower back. Just like that, it felt like every ounce of sweat I had put into sports and exercise was pulled out from under me. For a while, I was upset and resentful of sports—and even fitness in general—like I was entitled to something. Then I took a different view. What happens in your life, at any age, doesn't define you. The way in which you react and handle those things is what defines you. Now, I wake up each day not having to go to "work." I'm helping people achieve their goals and maximize their potential. That will never be a job to me.
What distinguishes his training: When I created my company, I wanted to emphasize the mindset of zoning out stress, negativity and worries—just get to work. With my athletes, I stress the importance of training at "game speed." The training and conditioning needs to be the hard part, not the game. I always start from the ground up, beginning with footwork and balance right up to core strength. Similar to my fitness routines, I like to have my athletes training multiple muscles and making the mind follow multiple commandments at once. Nothing on the playing field should ever come as a surprise or shock to an athlete. Practice doesn't make perfect. Perfect practice makes perfect.
Words to live by: Before getting more serious about fitness, I had fallen into a routine: Wake up, go to work, eat, sleep, repeat. Sound familiar? I realized, in taking a closer look at my overall health, that I needed to make more of an investment—not only in myself, but in the ones I love. Since making this shift about five years ago, I have more energy, sleep more soundly and have a better daily outlook. More importantly, I truly believe that living a life where your health and wellness is a priority is contagious. The shift I made was initially for my benefit, but it also ended up benefiting those around me.
Visit jwathletics.online for more information on the fitness training that Josh has to offer.
Credits
Photography by James Woodley
Location: Fort Lauderdale Marriott Harbor Beach Resort & Spa
Creative direction: Melanie Geronemus Smit
Art direction: Evelyn Suarez
Copy: Kevin Kaminski
Photography assistant: Lockinvar Denis
Special thanks to Salymarie Alvarez, marketing and promotions coordinator at the Marriott Harbor Beach