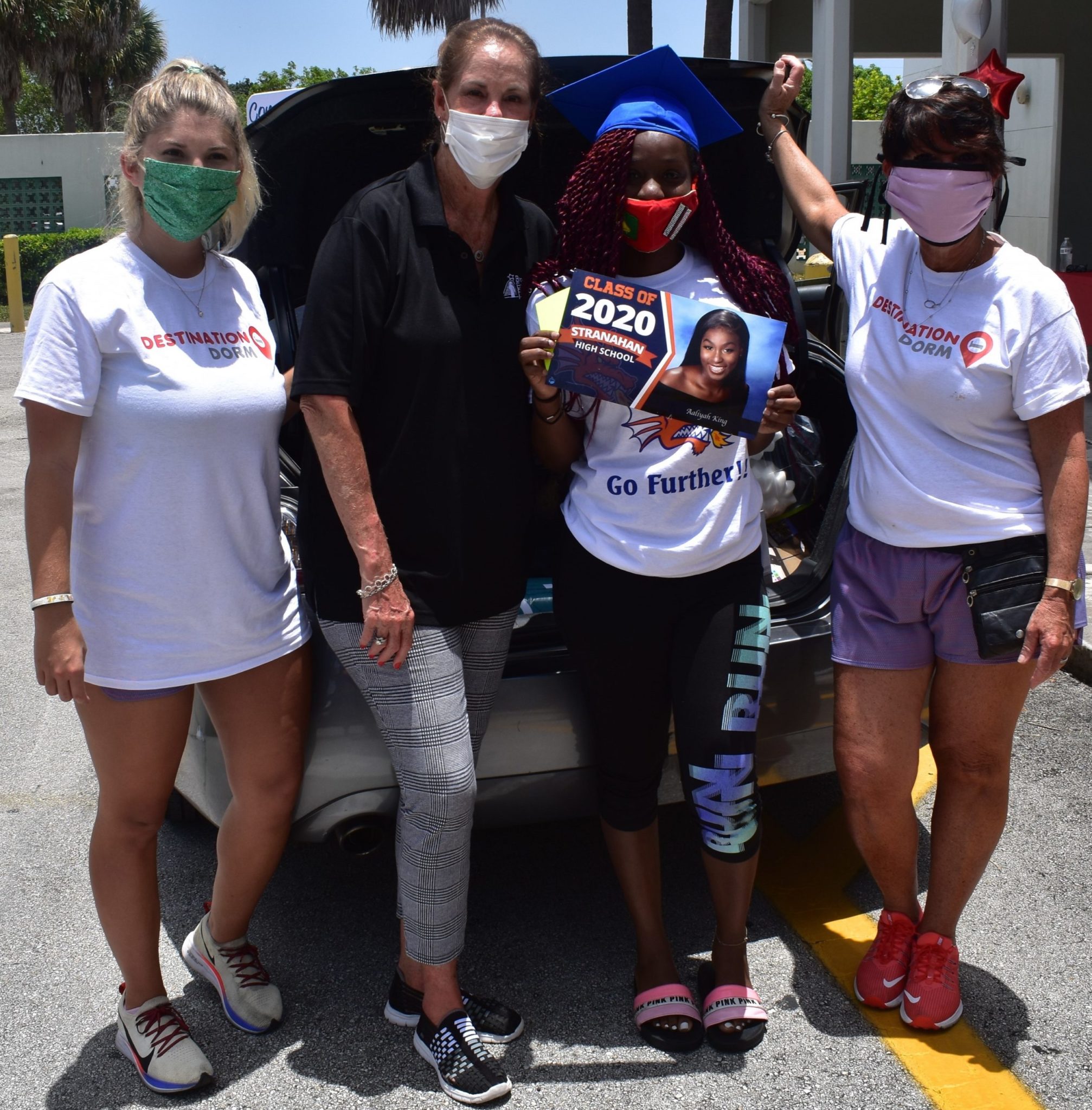 Sending them off. Earlier this month, the Broward Education Foundation collaborated with Destination Dorm to donate dorm essentials to Broward County public high school graduating seniors who have experienced homelessness. Seniors registered with the Broward County Public Schools Homeless Education Assistance Resource Team (H.E.A.R.T.) received items such as bedding, pillows, laundry baskets and lamps.
 "We are so proud of all of our graduates and are so happy to help these hard-working students start the next leg of their educational journey on the right foot," said Shea Ciriago, executive director of Broward Education Foundation.
Featured image above: The Broward Education Foundation and Destination Dorm team filling graduates' cars with dorm essentials: Claudette Lavoie, Sue Colton, Shea Ciriago, Jamie Raff, Meryl Raff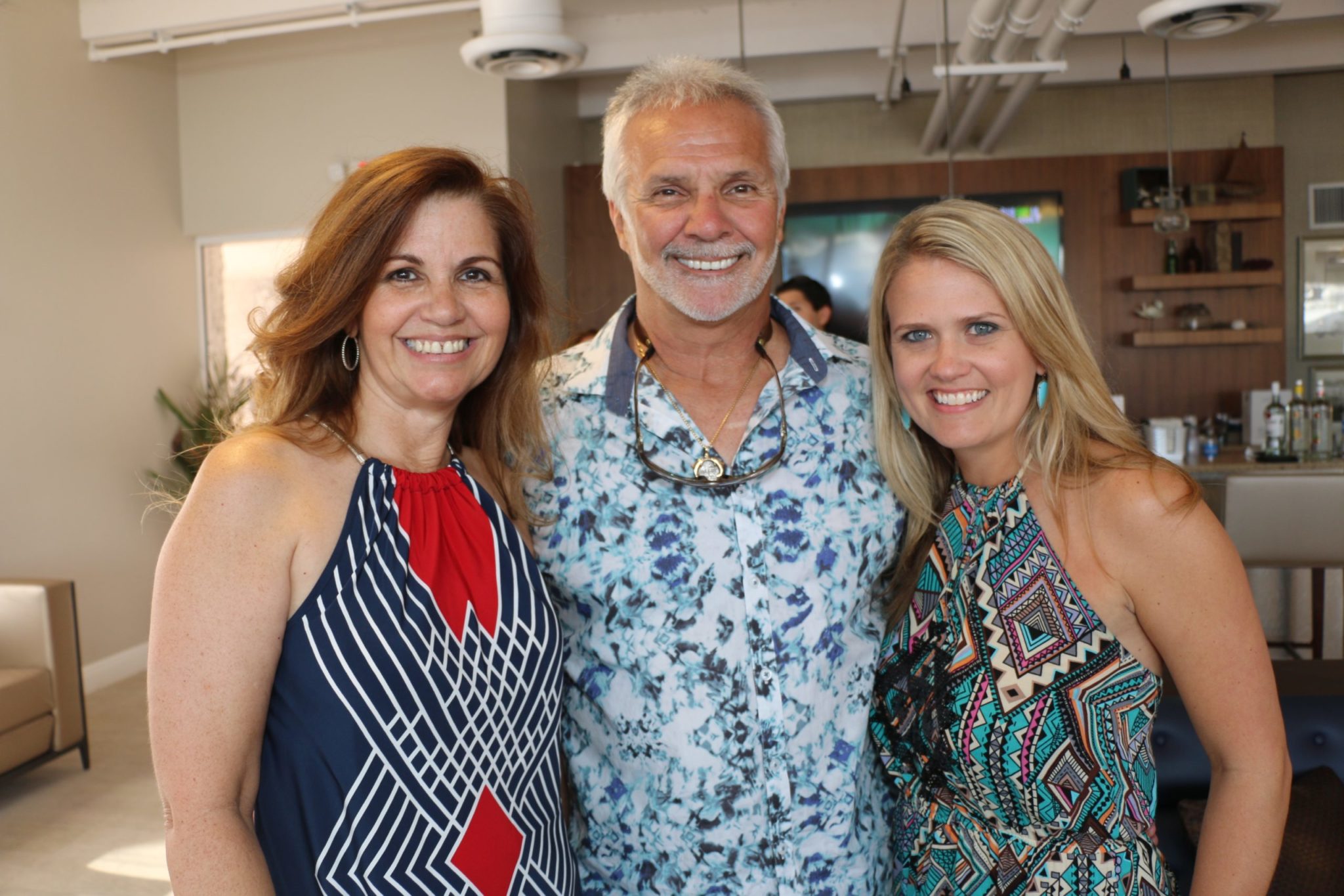 Aye aye, captain. Captain Lee Rosbach of Below Deck fame came to the rescue when the Children's Diagnostic & Treatment Center's (CDTC) had to cancel its signature fundraiser, the Waterway Soirée. The newest board member of the nonprofit, Rosbach lent his name to the Captain's Crew, under which 32 people pledged more than $91,000, surpassing the $15,000 goal. Captain's Crew members who raised $1,300 were invited to join Rosbach at a private reception sponsored by CDTC board member Bill Walker and Water Taxi of Fort Lauderdale to be held later this year. The funds will help children in Broward County with special healthcare needs.
"I am extremely proud of our community for coming together to generously support the Captain's Crew during this difficult time," said Rosbach. "These children have unique and complicated medical needs and their families were living below the poverty level even before the pandemic. We're working to ensure these hardships do not prevent these kids from receiving much-needed medical care so we can keep families healthy and happy."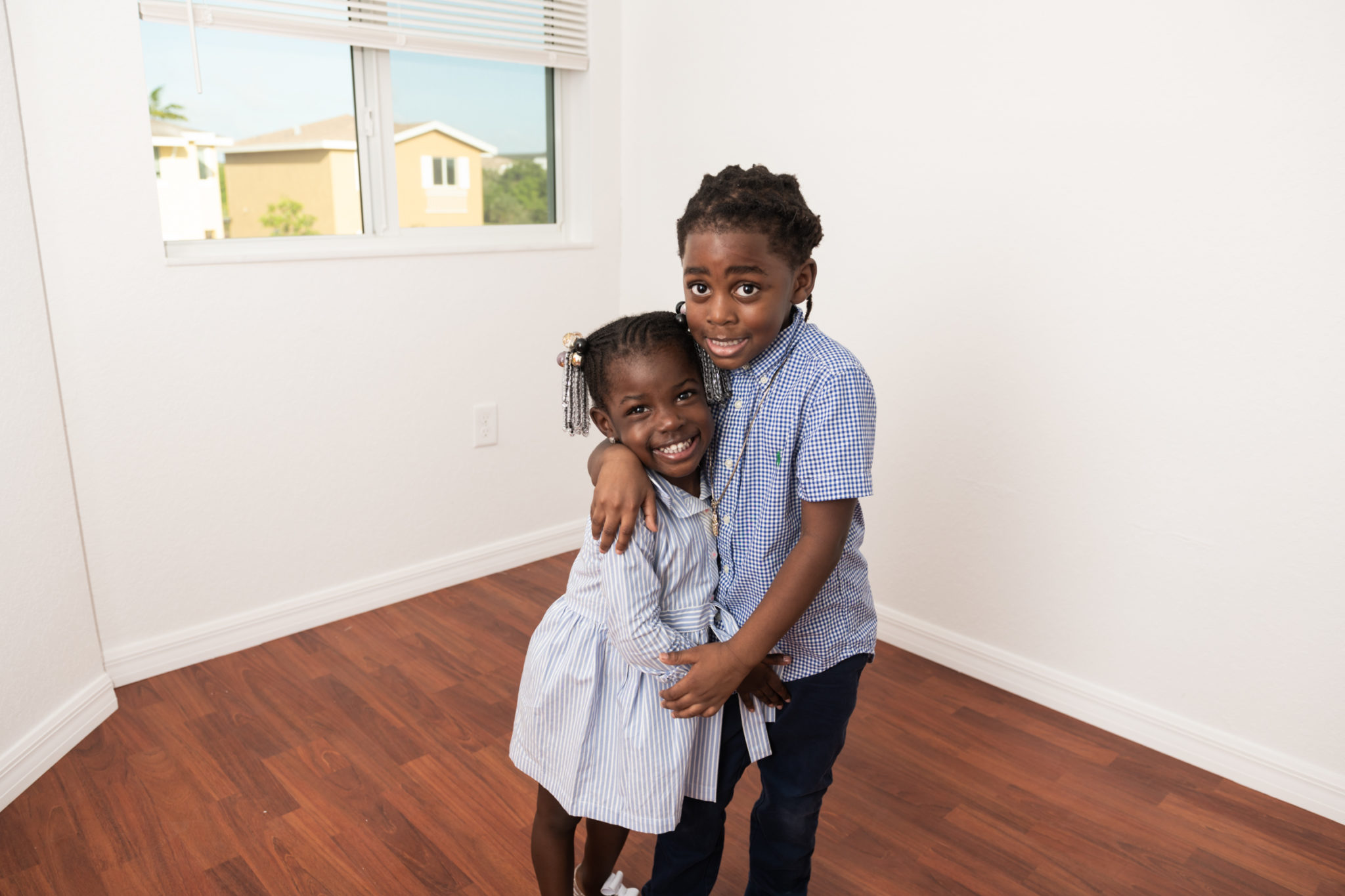 Home sweet home. In May and late June, Habitat for Humanity of Broward dedicated nine homes in Pompano Beach for low-income families in need of affordable housing during the pandemic. Five of the homes were sponsored by organizations such as the Frederick A. DeLuca Foundation, Robert Taylor Jr. Family, and Publix Super Markets Charities.
Due to the pandemic, Habitat decided to hire subcontractors for plumbing, electric and carpentry, and then to invite homeowners and Habitat staff to do work such as painting and landscaping while following safety guidelines.
"This is the result of so much hard work and heart," said Nancy Robin, Habitat Broward CEO and Executive Director. "I'm immensely proud of each and every one of our families for making today happen, and I'm so very thankful for our sponsors, volunteers, construction team and other employees who made the completion of these homes possible."
One of the new homeowners is Myesha Taylor, who used to work the night shift from 6 p.m. to 3 a.m. as a manager at Walmart. Last September,  she secured a job at the USPS.
"I am so thankful to be able to spend more time with my children," she said.