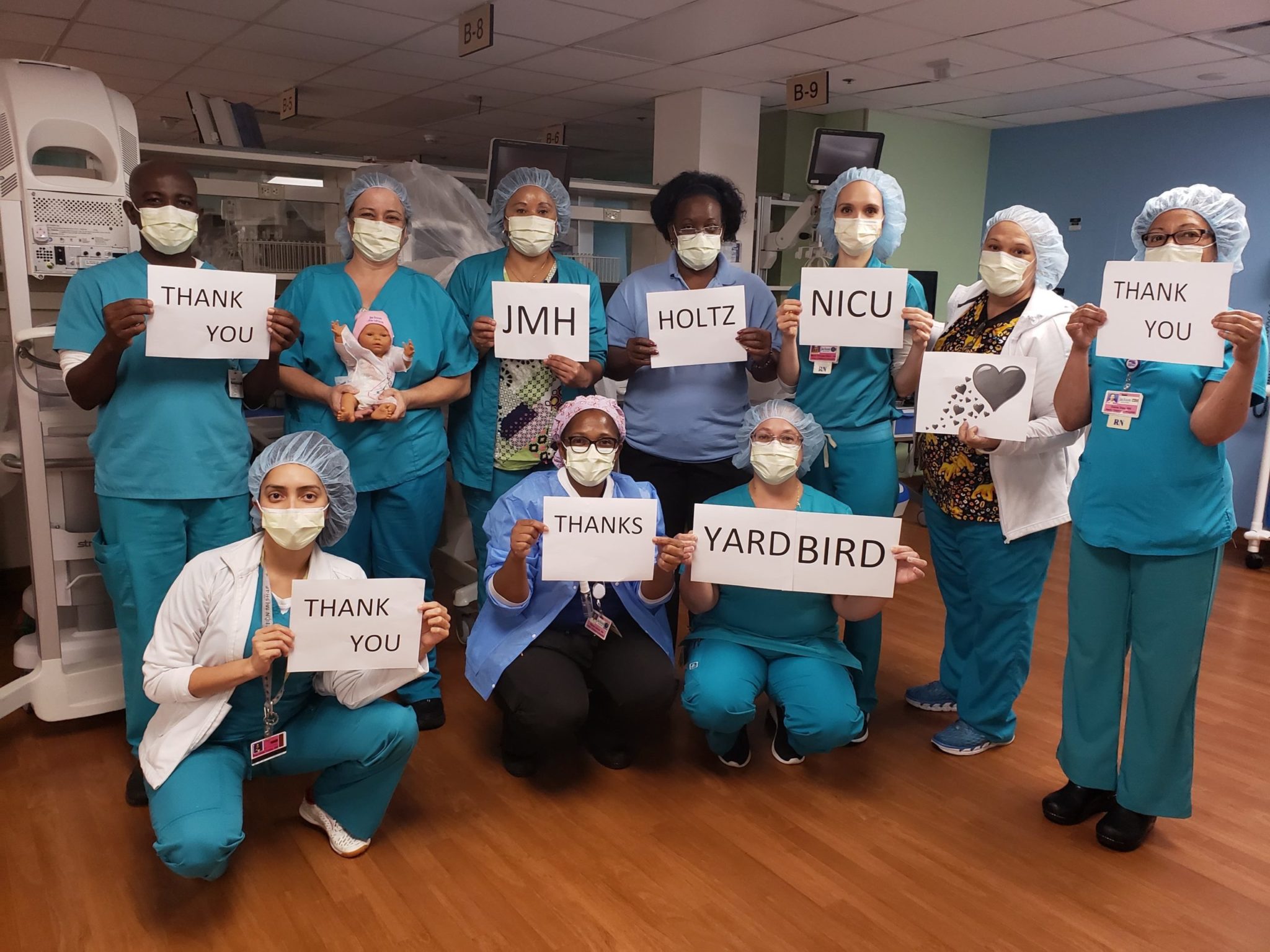 Good news you might've missed
Donations and kindness abound during the pandemic in South Florida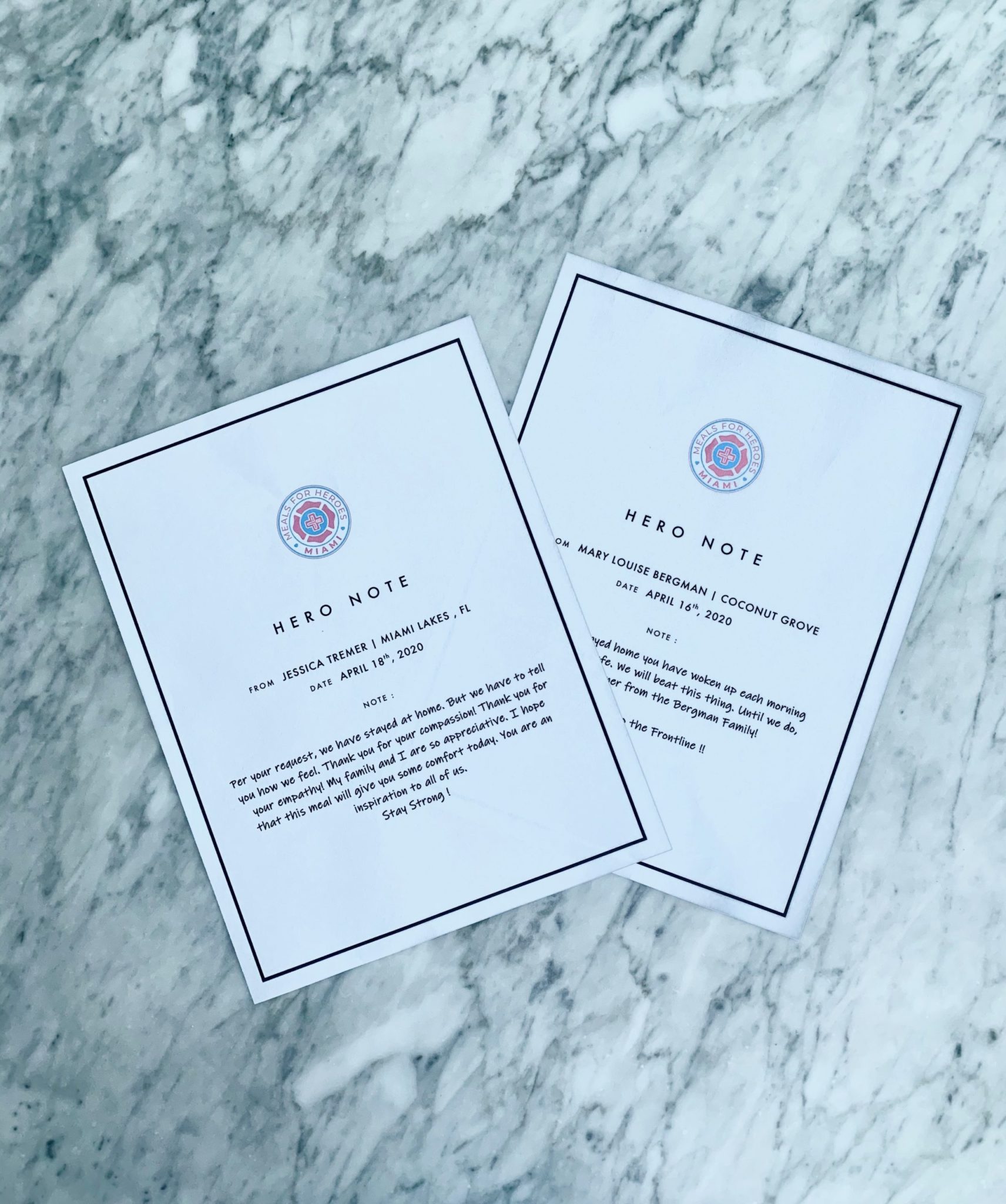 Notes of kindness. Meals for Heroes Miami is dedicated to supporting first responders with meals from Miami restaurants. And thanks to a partnership with The Everglades Foundation, they're paying the community's gratitude forward as well. Thanks to the partnership, The Everglades Foundation's literacy program is inviting students to submit a note of thanks to Miami first responders who receive Meals for Heroes meals. Students' messages will be matched with a meal donation delivered to firefighters, police officers, EMS departments, ICU doctors and nurses, emergency rooms and other first responder institutions.
"As our healthcare workers and first responders work tirelessly to fight the COVID-19 pandemic, we are urging the community to consider donating to Meals for Heroes Miami—which allows these essential workers to be fed on the frontlines by our local restaurants while keeping workers employed," said Miami Beach Mayor Dan Gelber. "Giving back to others in this way has another much-needed consequence: keeping many of our beloved eateries in business and their staff working."
Students can submit a note here.
Feeding the community. There's plenty of aide being directed at healthcare centers across the country. But in the case of Conviva Care Centers' recent donation, it's a healthcare organization reaching out to the community. The organization, a network of more than 300 primary care physicians and 800 specialists, has locations in Florida and Texas and is dedicated to supporting food banks in the states. Case in point: a donation of $750,000 to Feeding South Florida to aid the area's senior population. The donation is part of the $2 million that Conviva has earmarked for supporting food banks in Florida and Texas.
"We applaud all of the hard work and dedication Feeding South Florida's incredible team is putting forward during a time when supplying access to healthy food is so critical," said Kevin Meriwether, president of Conviva Care Solutions. "We're honored to do what we can to show our support and appreciation, while also continuing to help treat our patients and the community. Our relationship with the food bank is very important to us, and we're proud to call them our partners."
Giving is sweet. Broward open-air shopping destination Promenade at Coconut Creek launched the Promenade Cares initiative in April to give back to local first responders. In mid-April Coconut Creek's first responders were invited to Cold Stone Creamery and Rocky Mountain Chocolate Factory where they received Chocolate Truffle Promenade Cares package. Promenade's World of Beer location also delivered 170 of these packages to Boca Raton Regional Hospital as well as 50 meals with chicken wings, cheeseburgers and chicken sandwiches.