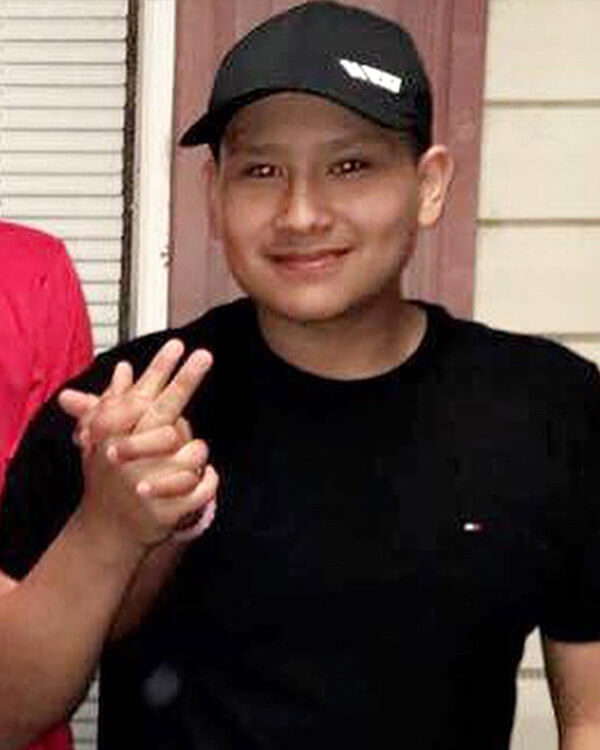 Stories From Parkland: Martin Duque Anguiano
In the weeks following the deadliest high school shooting in United States history, editors and reporters for Lifestyle reached out to dozens of people whose lives were forever altered by what happened inside Marjory Stoneman Douglas High School on Feb. 14. We interviewed the officer who made the arrest and the sheriff who's under fire. We spoke to student activists and students from a high school in west Boca Raton who walked 12 miles in a show of solidarity. We met survivors of a mass shooting in Orlando and survivors from the third floor at MSD. We attended an emotional town hall with members of the Parkland community. And we listened as grieving parents and heartbroken friends and family told us about their loved ones.
We're deeply honored to share their words with our readers.
MARTIN DUQUE ANGUIANO
Age 14
Martin Duque Anguiano was born in Coyuca De Catalan, Mexico. His parents Daisy and Martin Sr. brought Martin and his four siblings to the United States to give them a better life—and Martin had exceeded their wildest dreams.
Friends and family described Martin as a fun-loving, church-going, happy teenager who loved "Star Wars" and soccer. But his proudest accomplishment was being an exemplary cadet of the junior ROTC. Martin had earned just about every award possible for a young cadet, including ribbons for personal appearance, perfect attendance, good conduct, athletics and leadership development.
At his funeral, the family was presented with Martin's final, and most prestigious, award: the Medal of Heroism, which also was awarded to two fellow cadets, Alaina Petty and Peter Wang, for their actions on Feb. 14. The Army says a cadet must do something that is so exceptional that it sets them apart from other students or people in similar circumstances in order to receive the honor: "The performance must have involved the acceptance of danger and extraordinary responsibilities, exemplifying praiseworthy fortitude and courage."
Martin's older brother, Miguel, also a student at Stoneman Douglas, started a GoFundMe page to help pay for Martin's funeral expenses, writing that his little brother was "a very funny kid, outgoing and sometimes really quiet." He added that Martin "was sweet and caring and loved by all his family.
"Most of all, he was my baby brother."
Miguel also posted a heartbreaking farewell on his Instagram page; his parents were too grief-stricken to speak themselves.
"Words cannot describe my pain. I love [my] brother, Martin; you'll be missed, buddy. I know you're in a better place. I love you, junior!!! R.I.P., Martin Duque!"
—Lisa Lucas