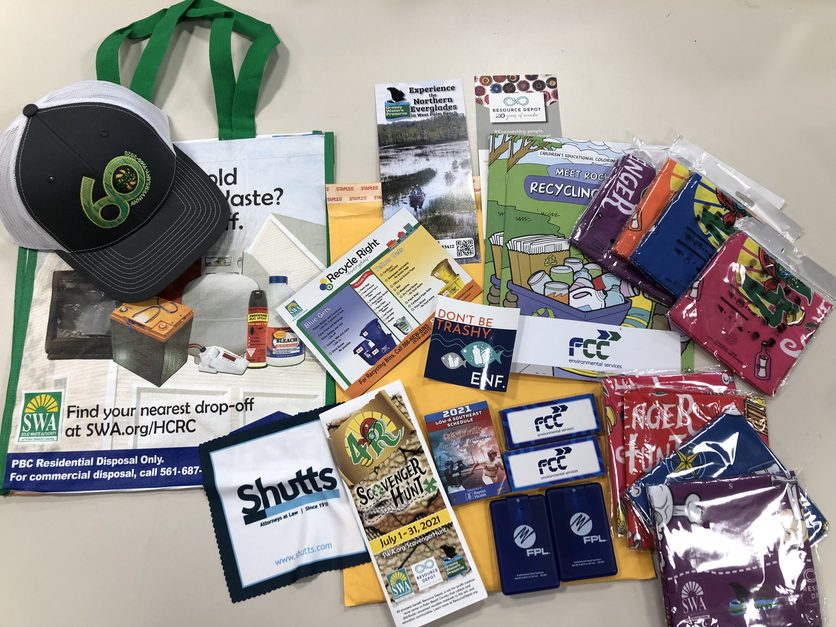 SWA Hosts Pirate-Themed Scavenger Hunt
Over 100 missions have been crafted for participants to accomplish
Hoping to engage residents to take a more active role in how their trash and waste impacts the community, the SWA 4R Scavenger Hunt aims to encourage participants to Reduce, Reuse, Recycle and Rethink their waste during the weeks-long event.
Starting on July 1, the Solid Waste Authority of Palm Beach County has more than 100 missions to complete during its pirate-themed scavenger contest. Whether sitting at home, wandering in a park or shopping at a grocery store, participants can actively complete tasks, which are tracked using an app to answer questions and upload photos or videos demonstrating proof of the completed mission.
Registration remains open through July 24 and the top three teams will be awarded prizes as well as teams with creative ways of completing various missions. Groups earning at least 5,000 points will be automatically entered into a random drawing. Top prizes include hotel packages, family four-packs of tickets to Rapids Water Park, $100 gift cards to various restaurants, $100 Visa cards and more.
For more information, visit here.