In May 2015, theatergoers could hardly visit a South Florida stage without seeing a production tied to Michael McKeever. In mid-May, the theater company he co-founded, Zoetic Stage, opened Harold Pinter's "Betrayal" at the Adrienne Arsht Center in Miami, which, with a set designed by McKeever, became the best-selling play in the company's history. The same week, McKeever began an acting run in "The Book Club Play," an ensemble comedy-drama at Actors' Playhouse in Coral Gables.
And later in the month, his 24th original play, "Daniel's Husband," opened at Island City Stage in Fort Lauderdale. A year later, the play took home three statuettes at the annual Carbonell Awards, which spotlight excellence in South Florida theater, in a live ceremony co-produced by—you guessed it—McKeever.
It must not be easy being the busiest man in South Florida's show business, but he makes it look like it is. Where others might juggle commitments and inevitably drop a few of them, McKeever tackles each writing, acting and design job separately with a sniper's focus, not letting other projects enter the bubble until he's done.
He seems uniquely immune to pressure, whether it's to meet his cascading deadlines or to perennially top his own work—a reputation that peaked with "Daniel's Husband," a work of communal humor and heartbreaking dramatic richness that will enjoy its off-Broadway premiere in 2017.
"I use Michael Jackson as my reference," McKeever says. "I read this in Rolling Stone, and it stayed with me all these years: When 'Thriller' came out and sold 10 million copies, he pasted that number on his bathroom mirror. And he saw it every morning when he woke up and said, 'I have to top 10 million.' Can you imagine?
"My take is really basic. It's always been the same: You finish one project, you move on to the next one. If that one's getting picked up here and there, that's wonderful: And if that one sucks, well, it sucks. You make the play as good as you can, and move on to the next job."
McKeever, 54, shares a Davie home with his husband, Zoetic Stage artistic director Stuart Meltzer, and their manic Boston terrier, China. The black-and-white checkerboard flooring reflects McKeever's lively personality. Framed playbills from his 20 years of South Florida premieres hang on the walls, and his eight Carbonell awards (seven for writing, one for acting) sit on bookshelves. As always, McKeever's plate is full, starting with the October opening at the Arsht Center of his next world premiere, "After," in which he also stars. His second premiere this season, "Finding Mona Lisa," opens in 2017. More loom down the pike, including "Red, White, Black and Blue," a provocative thriller about a presidential assassination that he unveiled at a reading earlier this year at Florida Atlantic University.
"On any given day, I've got three ideas that are on a conveyer belt in the back of my head," he says. "I'll sit on the patio on Sunday morning with the New York Times and just skim. Maybe I'll read about something that's happening in South Africa, and it'll put a little spark back there."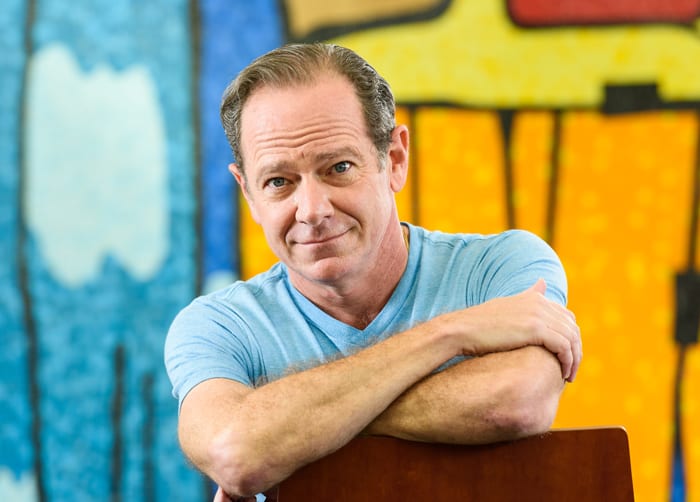 McKeever, who grew up in a middle-class Italian household in North Miami Beach, began his playwriting career with the same objective as most budding scribblers: to write what he knew. An advertising and design graduate from the Art Institute of Fort Lauderdale, McKeever worked as a graphic designer for WSVN-Channel 7 and then as an art director for Ventures, a Miami film production studio, where he designed commercials. When the studio suffered an exodus of writers, McKeever jumped in to fill the role and found he had a knack for realistic dialogue. At 30, he quit the job to pursue playwriting.
The first play he wrote, "That Sound You Hear," was inspired by a tumultuous breakup with a girlfriend, which coincided with the landfall of Hurricane Andrew. Miami's New Theatre picked it up in 1996. He quickly rose to prominence as one of the region's most producible playwrights, winning five Carbonells for best new work from 1998 to 2008, mostly on the strength of deftly written comedies. One of those comedies, a frothy historical farce called "Suite Surrender," would become his most successful work to date, earning some 800 productions worldwide, from community theaters to colleges and high schools.
McKeever is quick to point out, however, that critics panned its world premiere at the former Caldwell Theatre in Boca Raton. He's proud of his earlier work but knew he still had artistic corners to turn.
"Michael always had a talent for writing great dialogue and great scenes, but his upbeat personality caused his early plays to be almost Pollyanna-like," says Joseph Adler, artistic director of GableStage. "He tended to tie things up neatly and eschewed ambiguity, leaving the audience feeling good about themselves. His plays have matured enormously over the years—culminating with a masterful play like 'Daniel's Husband.'"
McKeever sees 2011's "Stuff" at the Caldwell as his first major turning point. An ambitious biographical play about the lives of the Collier Brothers—the country's first hoarders, circa 1929—the play "still had a lot of the grace that I liked putting in there, but at the same time there was some real emotion and real soul-searching," he says. "Clark Gable Slept Here," which Zoetic produced in 2014, was his next career touchstone. A coffin-black satire on Hollywood artifice, the play addressed the closeted homosexuality that still exists in the movie business.
"For the first time I wrote a comedy that wasn't based on setting up runs—one, two, three, and now the laugh," he says. "I wanted to tell a great story and make a statement with the story. And the last step was 'Daniel's Husband,' which is where I took so much of myself and threw it onstage, without even thinking about it."
Premiering almost concurrently with the Supreme Court's landmark ruling on marriage equality, the play explores the issue through the microcosm of a gay couple—one who rejects the traditions of marriage and the other who vehemently wants to wed "because we can now." When a tragedy bisects the play, it shifts the skeptic's perspective.
"The play speaks to the humanity in all of us," says Antonio Amadeo, who starred in the premiere. "Life is short and unpredictable. We should cherish the people we love, and we should fight for the rights of everyone to be able to live their lives with dignity and equality. I will forever be grateful to Michael for letting me bring that character to life. Its effect on me was profound."
McKeever's acting has matured concurrently with his writing. Last year, he earned a Carbonell nod for his sensitive performance in "Picnic," at Palm Beach Dramaworks. Two years earlier, he took best-actor gold for his role in the Holocaust drama "The Timekeepers," at Island City Stage, in which he was cast against type as a downbeat, homophobic horologist fixing the watches of Jewish victims in a Nazi labor camp. Before that, directors cast him mostly in what he calls "witty, charming, put-him-in-a-tuxedo parts." In other words, they told him to play himself, and there are worse crosses to bear.
"Besides being a great actor, he's such a sweet man," says Amadeo, who shared a stage with McKeever this year in GableStage's "It's Only a Play." "People that talented aren't always a joy to work with, but he is, and the backstage experience is full of laughter and camaraderie. He is that guy—multi-talented, funny, kind, intelligent—and he can do, like, 300 pushups.
"Ugh … annoying, isn't it?"
What's Next?
Expect two McKeever world premieres this season:
• "After" (Oct. 27–Nov. 13 at Carnival Studio Theater inside the Arsht Center, 1300 Biscayne Blvd., Miami; 305.949.6722) explores the unexpectedly uplifting fallout of a Newtown-style national tragedy by following the lives of two grieving families a year after the massacre.
• "Finding Mona Lisa" (July 12–Aug. 13 at Actors' Playhouse, 280 Miracle Mile, Coral Gables; 305.444.9293) is a series of playlets whose main character is the painting of the title—from the moment of its creation to its cameo in Napoleon's bedroom to its final installation at the Louvre.
Theater of the Mind
Tired of another Neil Simon comedy or 1960s music revue? These five South Florida companies produce the region's best and headiest fare.
Zoetic Stage at the Arsht Center
Address: 1300 Biscayne Blvd., Miami
The buzz: Co-founded by South Florida theater luminaries, including Michael McKeever, Stuart Meltzer and playwright Chris Demos-Brown, Zoetic specializes in world premieres by its local company members, which then experience fruitful lives beyond the region. On the strengths of Meltzer's revisionist direction, the company also has presented bold new takes on classic musicals and dramas, including unforgettable renditions of Stephen Sondheim's "Passion" and "Assassins."
Contact: 305.949.6722; arshtcenter.org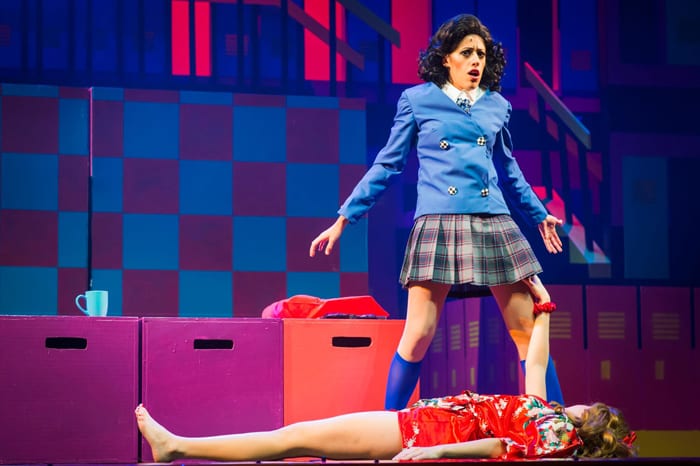 Slow Burn Theatre Company
Address: Broward Center for the Performing Arts, 201 SW Fifth Ave., Fort Lauderdale
The buzz: Slow Burn's co-artistic directors, Patrick Fitzwater and Matthew Korinko, are attracted to the ugly ducklings of the musical theater world: the flawed labors of love, misunderstood classics and difficult niche shows that could use their heartfelt tune-ups. Broadway may have dismissed them, but Slow Burn's fervent takes on musicals such as "Carrie," "High Fidelity" and "Heathers" proves why they've managed to reel in the youngest audiences of any regional company.
Contact: 954.462.0222; browardcenter.org
Theater at Arts Garage
Address: 180 NE First St., Delray Beach
The buzz: Ever since the 2015 hiring of longtime South Florida theater professionals Keith Garsson and Genie Croft as co-artistic directors, this tiny collective housed in a downtown Delray parking garage has amassed a reputation as the region's sexiest company. The titillating psychodrama "Sex With Strangers," the disturbingly kinky "Smoke" and the salacious biographical musical "The Devil's Music: The Life and Blues of Bessie Smith" took audiences to the brink of their comfort level. Expect the trend to continue in the 2016-17 season, with "The Mystery of Love and Sex" opening Oct. 7.
Contact: 561.450.6357; artsgarage.org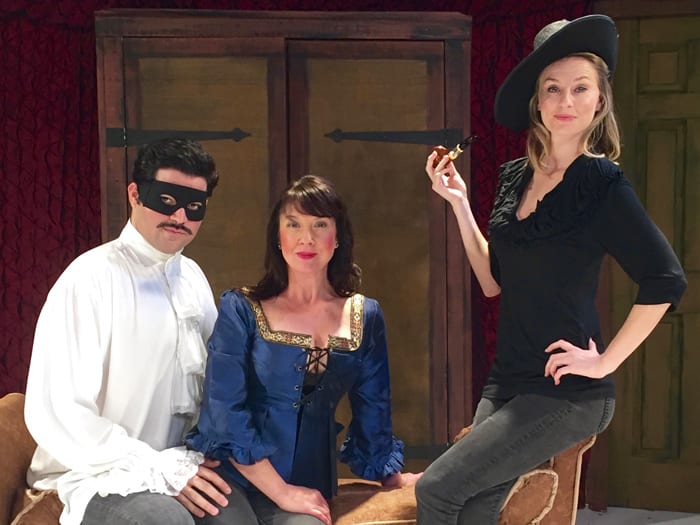 Thinking Cap Theatre at the Vanguard
Address: 1501 S. Andrews Ave., Fort Lauderdale
The buzz: Nicole Stodard, founder of this scrappy and experimental company, produces dramas for audiences eager to expand their horizons. Living up to its name, Thinking Cap's selections require audience engagement, often confounding and confronting attendees as much as pleasing them. Lately, this has meant rare South Florida productions of "Or," a gender-bending modern Restoration comedy; and "A Map of Virtue," a serendipitous romantic comedy that, before you know it, transforms into a backwoods abduction thriller.
Contact: 813.220.1546; thinkingcaptheatre.com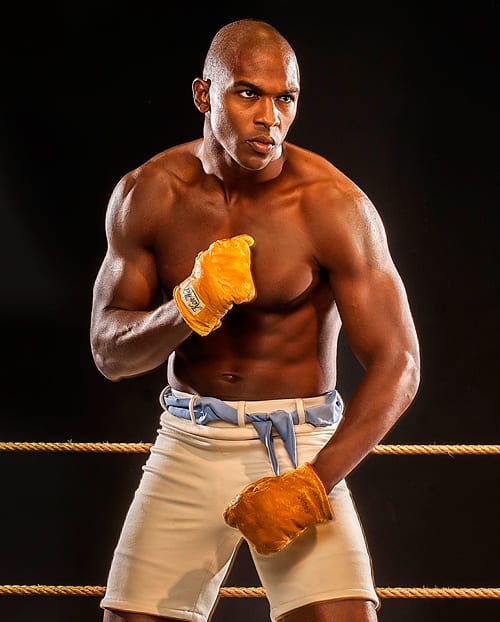 GableStage
Address: 1200 Anastasia Ave., Coral Gables
The buzz: Perennially cited as one of South Florida's finest theater companies, GableStage is the place to see immaculately acted and designed productions of the hottest, fresh-from-Broadway titles in the glamorous confines of Gables' Biltmore Hotel. Over the past few seasons, this was the intimate venue to produce such big-ticket Tony winners/nominees as "Venus in Fur," "Red" and "Mothers and Sons."
Contact: 305.445.1119; gablestage.org