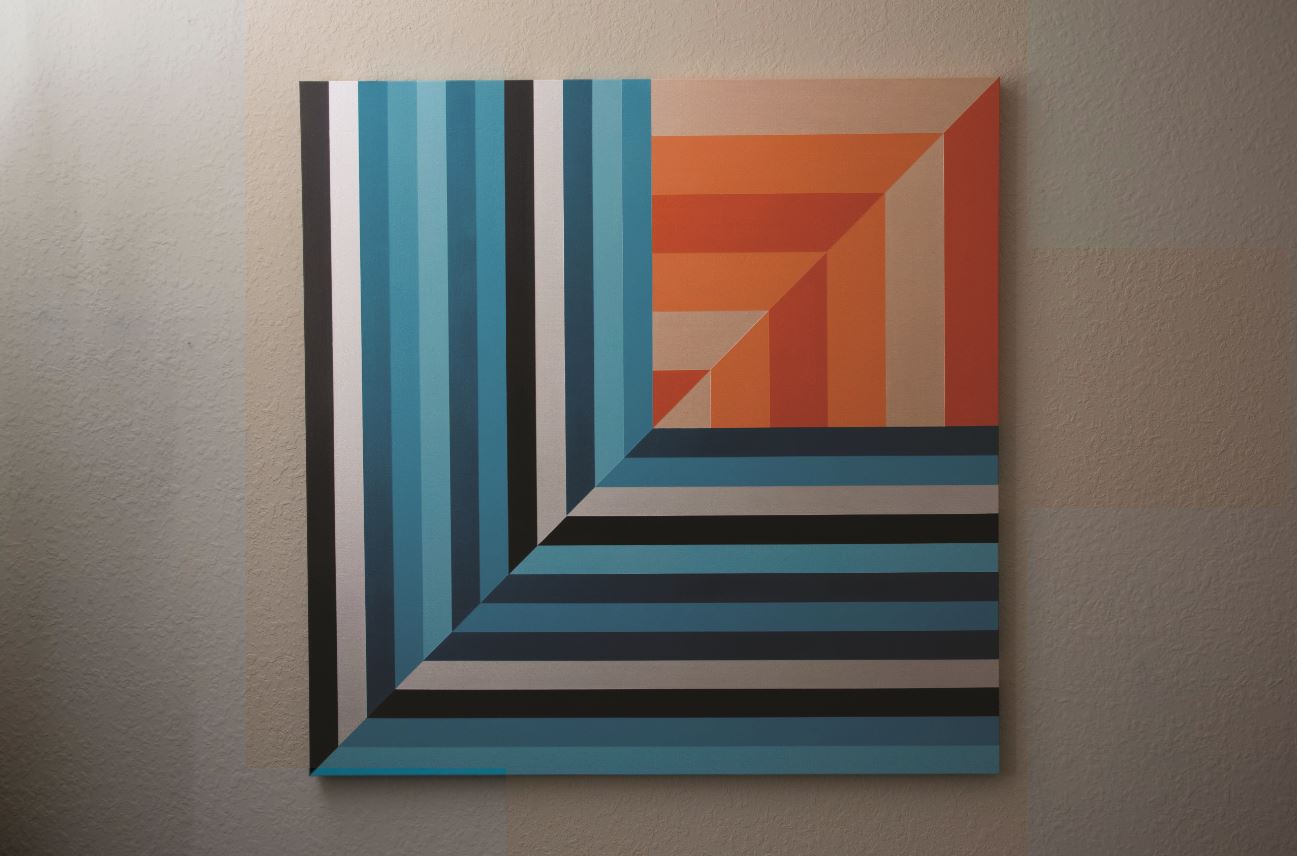 The Color Wheel
Fort Lauderdale artist Anthony Cordeiro didn't let the bullies at school take away his power. Although his teenage peers called him a "pansy," the late-bloomer didn't understand the reference. As he shed his naiveté, "I found that was a little funny," he recalls. "I wanted to take back that derogatory term and reclaim it."
His solution? Paint an ongoing series of pansies in yellow and blue, pink and purple, juxtaposing the flowers' curved petals and stamens with geometric patterns underneath. Pansies appear to burst off the canvas in full bloom.
The self-taught Cordeiro follows in the tradition of the 20th-century American colorists who see color in the context of every other shade on a palette; intensity and hue change depending on what's bordering it. That's why varying color-combinations of the same image can be so appealing to the eye—the more color, the more stimulation.
Andy Warhol's "Ten Marilyns" from 1967 and his "Flowers" series from 1964 provided inspiration. "Andy Warhol was a big influence for me," he says. "I loved his flower paintings. They were mesmerizing. It sparked me in this direction."
Color field painting also constructs a metaphor for people; just as white can look more peach depending on the color scheme, friends bring out different qualities in us, says Cordeiro, who features a quote by Josef Albers on his site: "When you really understand that each color is changed by a changed environment, you eventually find that you have learned about life as well as about color."
Cordeiro tag-teams the palette with order, first using a stencil to shape the pansies followed by thin layers of acrylic paint to generate brightness. He enables the viewer to sense the color's fabric texture, leaving barely any brushstrokes visible.
The latest focus of the artist involves abstract geometry; in this sense he is learning from Frank Stella, the world-renown master who had his first solo show 60 years ago. Like Stella in his "Mitered Squares" series, Cordeiro uses bright color blocks organized by 90-degree and 45-degree angles to create the effect of a narrowing road and other illusions.
Whereas his pansies symbolized happiness and playfulness, Cordeiro says his geometric lavenders and blues are soft and muted. "The pastels negate the sharp edges, for an overall sense of peace."
For more information, visit anthonycordeiro.com or @anthony.cordeiro on Instagram.