Curtain Call: Leave it to the man behind Mr. Hospitality's innovative restaurant/entertainment concepts in Miami to see the fine-dining potential in a historic space that not only served as a playground for legends of music and fashion photography but that also, back in the 1960s, showed adult films on its big screen. Everything about the famed Paris Theater—its art deco bones, its 23,000 square feet, its multiple tiers, its lore as a backdrop in the '90s for the likes of Patrick Demarchelier to snap supermodels in haute couture or for U2 and Jennifer Lopez to stage videos—played into the vision of owner Mathieu Massa to "create a nostalgic world of decadence, glamour, power and inimitable magnificence."
The Makeover: The influx of movers and shakers from around the world to Miami pushed Massa's go-big-or-go-home buttons. He saw an opportunity to serve elevated Japanese cuisine to a sophisticated audience in a see-and-be-seen environment—and he went all in, spending $40 million to reimagine the theater as a spellbinding mix of preserved theater details, 21st-century design and golden-era Hollywood glam. Massa also hired a fashion designer to custom-tailor every aspect of the uniform program. His direction: Chic, elegant and comfortable. An intensive training program for staff translates to service that's professional and informed—yet quite personable.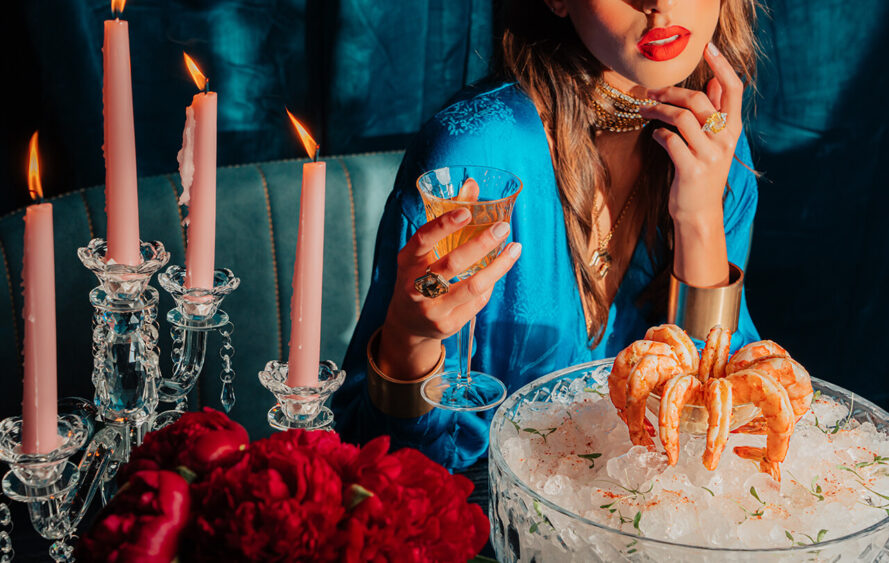 A Cut Above: Though Queen raises expectations to soaring heights with its visual bells and whistles, the kitchen manages to exceed them. Julien Jouhannaud (corporate culinary director) and Mitchell Hesse (executive chef) have created a shared-menu concept that places a premium on rich flavors, artful presentation and distinguished sourcing. Bush-Gyu cattle from which the Japanese wagyu originates, for example, is fed sake lees, beer pulp, apple peels and pineapple chips with its rice bran; fewer than 400 heads go to market each year. Meats, seafood and vegetables are cooked on a Josper charcoal oven and two robata flame grills.
Highlights: Starters waste no time setting the stage for what's to come. The avocado tart with truffle spread and jalapeno, as well as the crispy salmon nigiri with honey soy glaze and chipotle mayo, already are menu favorites. Raw bar offerings include smoked O'Toro crudo with ginger wasabi ponzu, yellowtail aguachile with mango avocado—and Kristal caviar, 4.4 ounces of which goes for a cool $705. On the sea and land side, don't miss the melt-in-your-mouth miso-glazed Chilean seabass with cilantro coconut sauce or the robata duck "a l'orange." Massa also points to the 44-ounce Japanese A5 bone-in rib-eye ($1,100) as an early scene-stealer.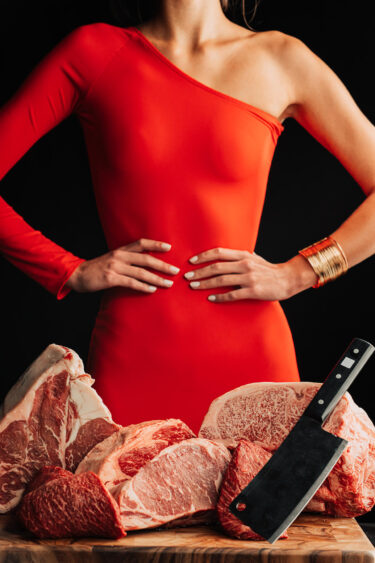 VIP Vibe: Beyond the splendor of the exquisite Salon Lounge and the main dining room, with its LED-paneled ceiling dome, illuminated cutouts along the higher tiers catch the eye. Some of those spaces represent exclusive experiences at Queen, including an ultra-luxurious Omakase Bar, with seating for eight people, that promises a chef's selection of delicately composed nigiri and traditional dishes. There will be two nightly seatings from Tuesday to Saturday. "Our goal," Massa says, "is to create an environment that attracts the most beautiful, interesting, diverse and fun mix of people on any given night." Mission accomplished.
Contact: 550 Washington Ave., Miami Beach; 786.373.2930; queenmiamibeach.com
Short Takes
• The beauty at Queen is in the details. Example: The Lobmeyr chandeliers in the Salon Lounge, created by artisans in Austria, recall the ones hanging in the Metropolitan Opera House.
• Desserts are hardly afterthoughts at Queen. Don't miss the chocolate souffle tart (think Komuntu 80% dark chocolate and vanilla custard).
• Among the craft cocktails is an ode to the first movie shown at the theater when it debuted in 1945—Alfred Hitchcock's Suspicion. The Queen's Suspicion features Toki whiskey, Maker's Mark bourbon, Lapsang Souchong tea and kokuto sugar. Heavenly Sovereign, meanwhile, gives Teremana tequila a floral/herbal bump by mixing it with Lillet Blanc, Bergamot liqueur and chili passion fruit.