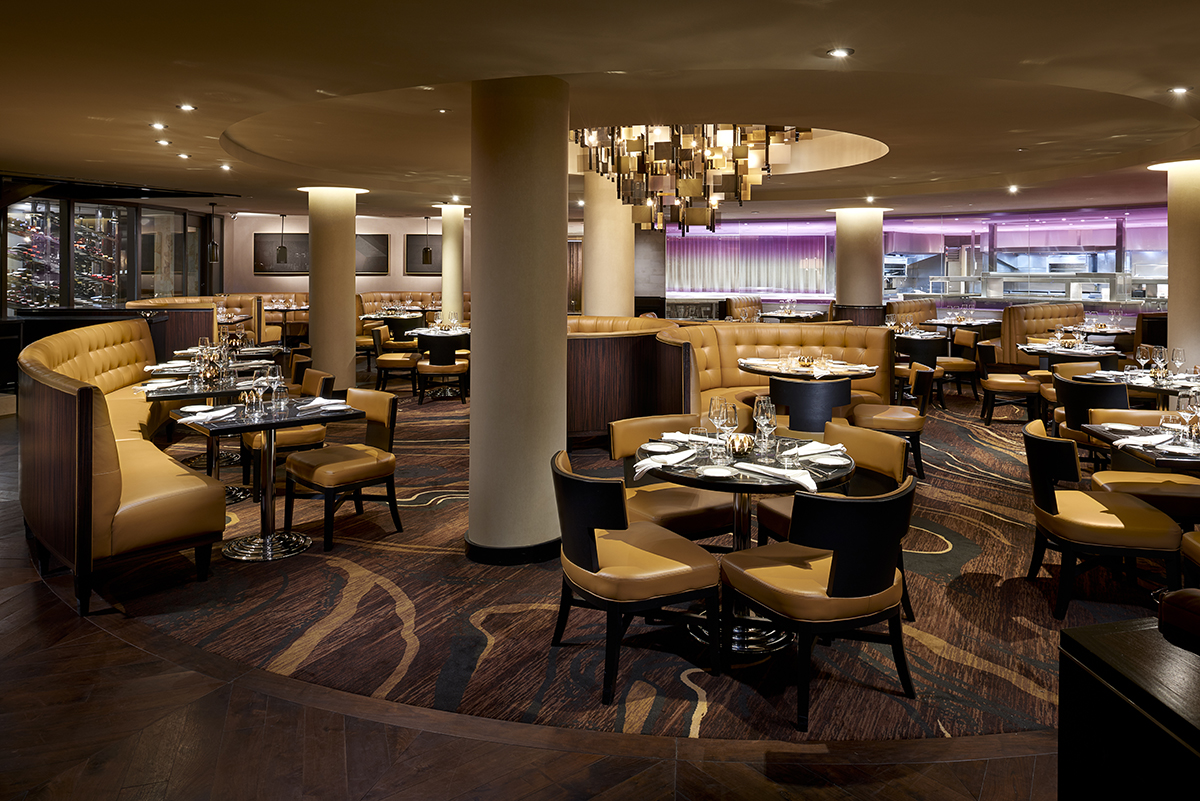 The Dish: StripSteak by Michael Mina
5 things to know about the world-class steakhouse inside The Fontainebleau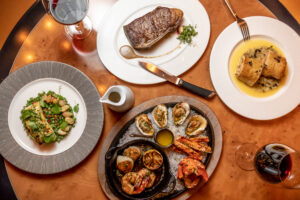 1) Roll the dice: In the same way that Las Vegas is known for extending the careers of entertainers, the hotels in and around the Strip often serve as perfect backdrops for popular restaurants to extend their concepts. But in the case of Michael Mina's award-winning steakhouse, the reverse is true; the original StripSteak launched at Mandalay Bay in 2006. But don't let the Sin City roots fool you. The outpost inside Fontainebleau Miami Beach (which opened in 2014) is still one of the sure culinary bets in South Florida.
2) In good hands: StripSteak entrusted Leo Pablo, a native of Venezuela, with the executive chef role this summer. After attending a culinary arts academy in Caracas, Pablo earned graduate-level experience more than a decade ago alongside Jean-Georges Vongerichten, working for the famed French chef at Miami restaurants Fern, J&G Grill and Matador Room. Most recently, Pablo has added to his extensive fine-dining background as executive chef at Le Jardinier and L'Atelier de Joel Robuchon in the Design District.
3) Age gracefully: Pablo points to a handful of elements that distinguish the Mina approach to steakhouse fare, starting with subtle Asian influences in several dishes (like the miso aioli on which the octopus starter rests). StripSteak also cuts and ages its bone-in ribeye offerings on site; the dry-age process takes 32 days. In addition, the filet mignon, 16-ounce boneless ribeye, Australian wagyu skirt steak, and 50-ounce tomahawk, are expertly portioned out of larger sections by a dedicated butcher, ensuring consistency and quality that's evident no matter the selection. The grill is prepared with red oak wood, including logs soaked in a combination of red wine, garlic and spices. "The wet logs, as they burn, give off smoke that adds unique flavor to the cuts of meat," Pablo says.
4) Starters soar: The aforementioned and exhilarating octopus—instead of being boiled, braised or grilled—is oven-cooked raw (and to perfection) in its own juices (a treatment that Pablo brought to StripSteak) with olive oil, sherry and wine. It's served with marble potatoes dusted with a togarashi spice mixture that includes red pepper. Another starter, the Corn Flakes-crusted crab cake eschews egg yolk and corn bread for binding. Instead, egg whites do the trick, enhanced by a spicy mix of peppers, chilis, panko and yuzu citrus. "It's the healthiest crab cake I've ever worked with," Pablo says.
5) Bonus bites: Other highlights include the Chilean sea bass, a center-cut portion that's prepared with a coconut lobster broth made of lemongrass, garlic, and ginger that recalls a Thai coconut soup (there's the Asian influence again). It's served with a mushroom mix (depending on what's in season) and a salad on top with a boost of lobster oil. Side dishes are nearly a meal unto themselves at StripSteak, including crispy fried Brussels sprouts served with a honey/yuzu juice gastrique that adds a sweet, citrusy punch.