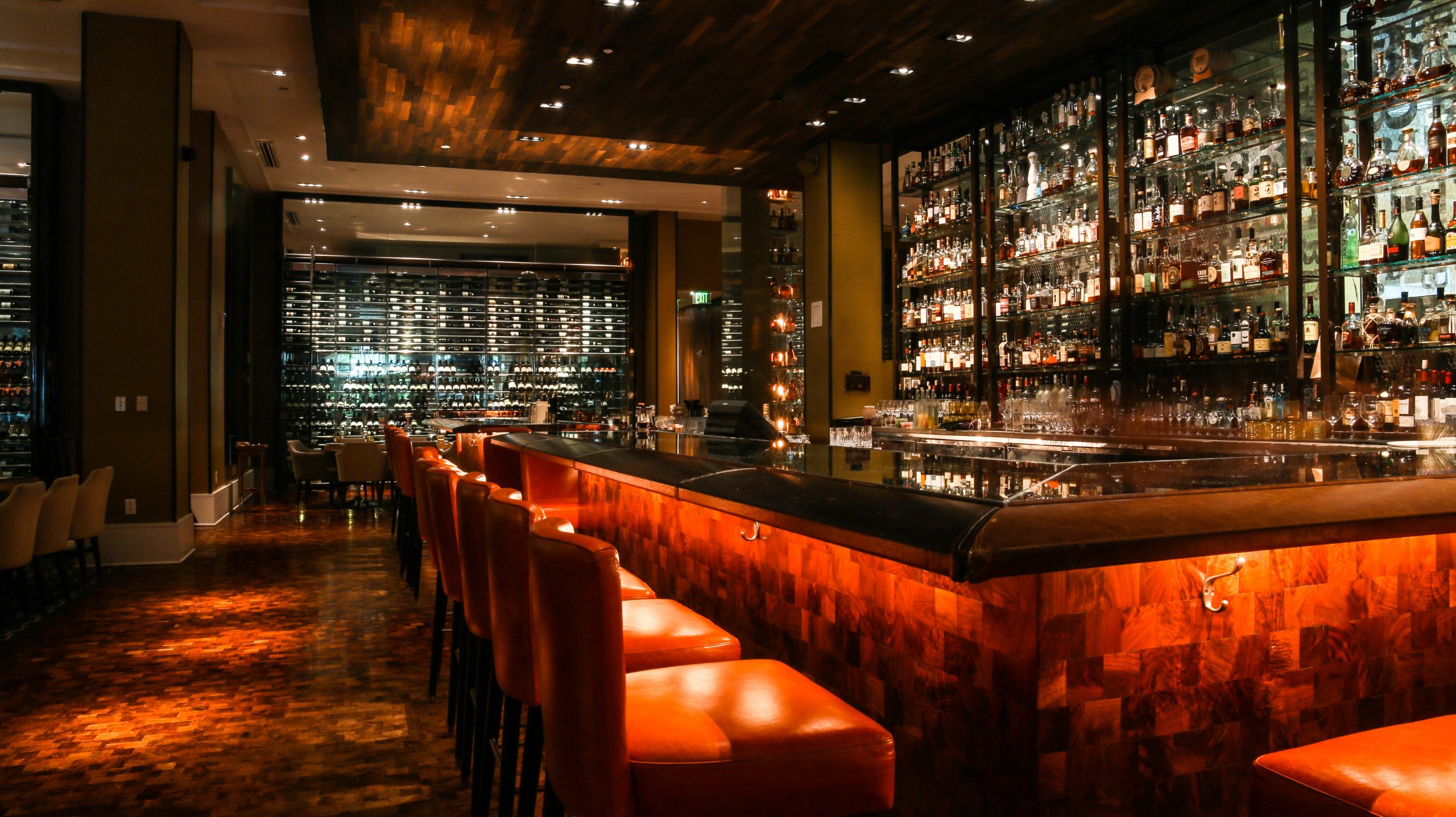 5 Things to Know About: Bourbon Steak
Michael Mina's world-class steakhouse continues to delight foodies in Aventura
1. Follow the Tao: After spending nearly two decades in Michael Mina's culinary orbit—including the past 13 years as executive chef at Bourbon Steak inside JW Marriott Miami Turnberry Resort & Spa in Aventura—Gabriel Fenton understands that with great expectations comes great responsibility. But if he's learned anything from Mina, whose empire totals more than 30 restaurants, it's to embrace the spirit of kaizen. "Michael practices [the Japanese term], which means continuous improvement," Fenton says. "He'll notice the smallest detail from the night before—an ingredient that wasn't the freshest; the way a dish was plated—and that's the first thing he corrects the next day. That's something I've tried to bring to Bourbon Steak. We can always do better.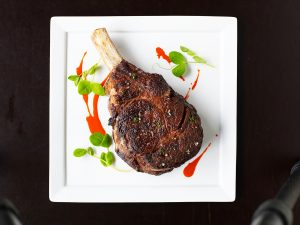 2. Here's the beef: It's hard to imagine Bourbon Steak raising the fine-dining bar much higher. It's a consistency steeped in the quality of its ingredients, service and processes. Look no further than the temperature-controlled bath of clarified butter with garlic, thyme and bay leaf in which its cuts of prime meat are submerged before being cooked on the wood-burning grill. The enhanced flavor of Bourbon Steak's beef options—including bison, veal chop, skirt steak, rack of lamb, a 32-ounce porterhouse and an 8-ounce angus rib cap trimmed to perfection ("It has the flavor of a rib-eye, and the 'extra' of a filet mignon," Fenton says)—is only part of what distinguishes it in the steakhouse category.
3. You say tomato: Fenton's emphasis on pitch-perfect sourcing—and going the extra mile to find it—is evident in a simple local tomatoes salad. The robust main ingredient comes from Farmhouse Tomatoes in Lake Worth; the owner drives product to the restaurant each week. The distributor that provides the Stracciatella used in the salad works with an Italian cheesemaker from the Puglia region, famous for burrata cheese. Fenton met the man and fell in love with the Stracciatella. "It was creamier and better seasoned than anything I've had."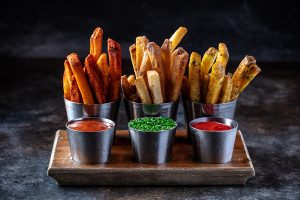 4. Wow factor: Showstoppers at Bourbon Steak take on a variety of forms. Take the simple spud. As a side dish, the watermelon-sized baked potato that takes 70 minutes to cook is awe-inspiring. As a complimentary starter, the three cups of duck-fat fries—each dusted with a different flavor (rosemary-herb, onion, smoked paprika) and each with its own dipping sauce (siracha ketchup, crème fraiche and homemade barbecue, respectively)—are irresistible.
5. In addition: Seafood also covers the spectrum, with cold plates (such as a half-pound king crab, Regiis Ova caviar and a mammoth shellfish tower) and hot dishes (such as ahi tuna, Faroe Island salmon and day boat scallops). The Maine lobster pot pie, however, is a sight to behold. The dish, served out of a copper pot, features a 2-pound lobster in the shell, seasonal vegetables, and a truffle cream sauce with tomato paste, fennel, white wine and brandy. "The server carves off the puff pastry top, reassembles the lobster into its previous shape, and it's all plated tableside," Fenton says. "It's one of my favorite sharing dishes."
Contact: JW Marriott Miami Turnberry Resort & Spa, 19999 W. Country Club Drive, Aventura; 786.279.6600; bourbonsteakmia.com