Students from Palmetto Elementary School's Class of 2009 reunite with the teacher who helped prepare them for the future
By Julia Tesmond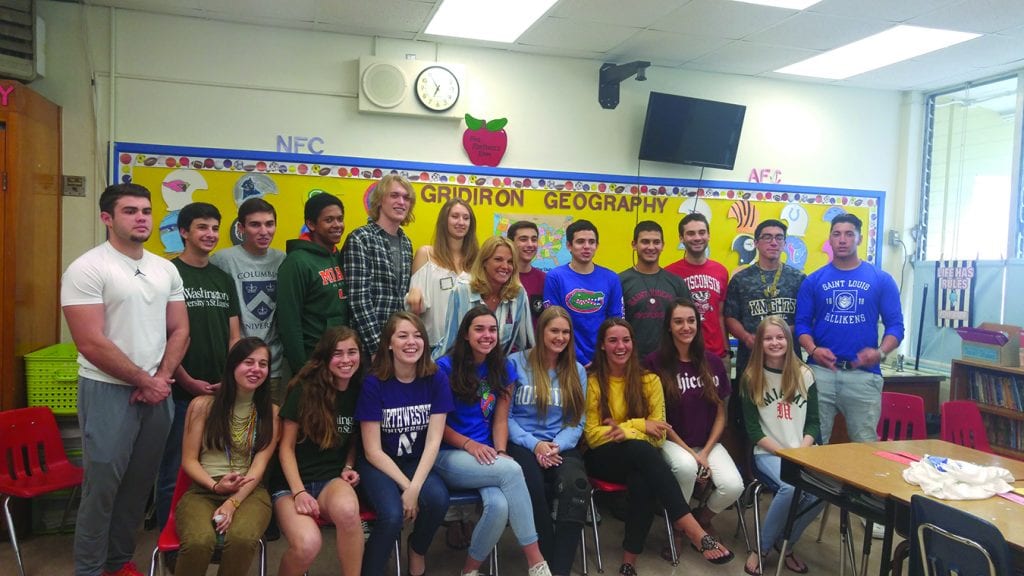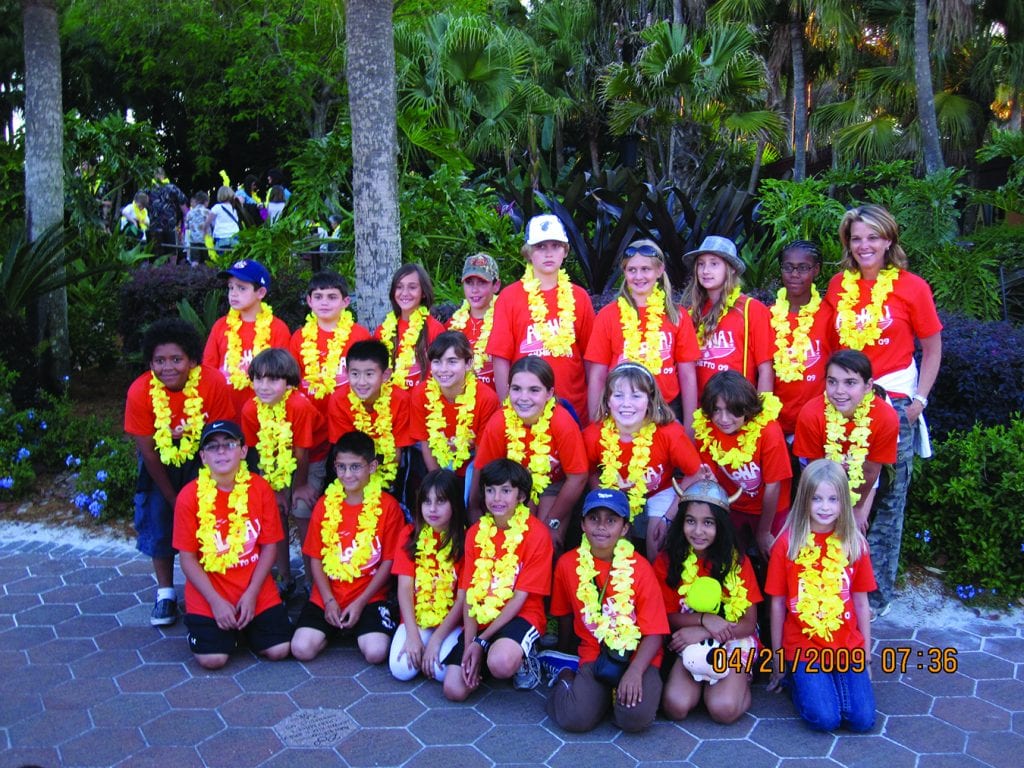 Few people expect to attend a fifth-grade reunion. Yet as I held the neatly folded pastel invitation while roaming the halls of Palmetto Elementary School, it felt right.
The reunion had been organized three weeks ago by our teacher, Donna Martinez, and while I initially was confused by the invitation, I was glad I had come. As I joined the ranks of students mingling outside Room 22, familiarity took hold as we formed a line before entering.
Place cards lined the desks, reflecting our old seating chart, while Mrs. Martinez stood near a projector playing a Class of 2009 video. Looking around, I realized nothing had changed except our appearances. Though some gangly limbs were traded for full beards, it was as though none of us had left fifth grade. The same classroom personalities permeated through, the same groups formed, and the same parents chatted about their children's accomplishments and upcoming high school graduations while the reunion took its course.
My former classmate, Kayla Buttafuoco, who recently graduated from Miami Palmetto Senior High School and will study biology at Washington University in St. Louis, said little had changed.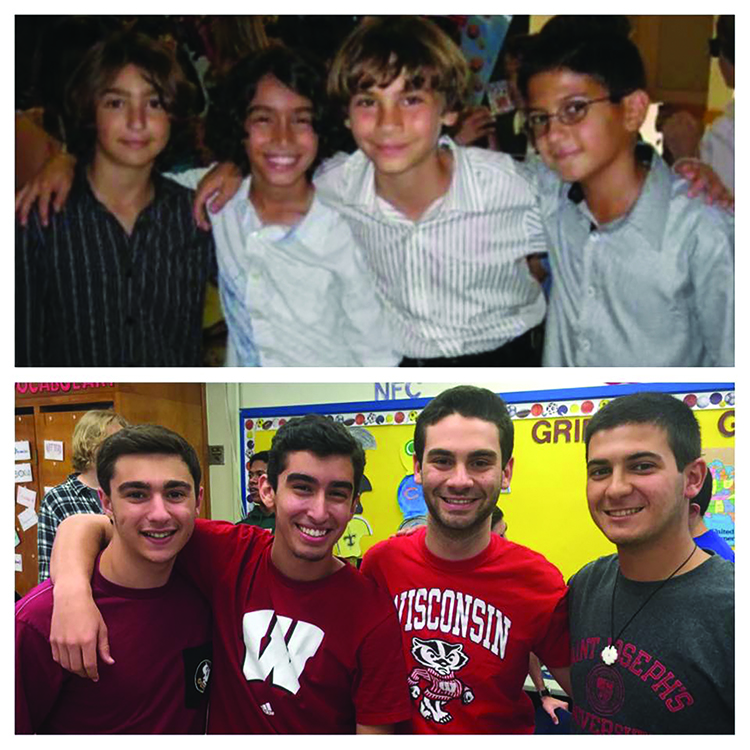 "A lot of time was spent catching up with old friends, but once I did, it was like we had never lost touch in the first place," Buttafuoco said. "Though we all went on separate paths in life, our solid foundation is what allowed us to do so. This classroom holds so many memories; it's great that we got to relive some of them. Plus, it's always fun to see where everyone ended up."
Least-changed of all of us, Mrs. Martinez filled the room with the same incomparable energy as we awaited what she had to say. Filled with a few happy tears and many fond memories, her speech reaffirmed for us that she was the reason we all came to the reunion. But she wasn't through teaching us just yet. She introduced a man named David Bianchi to the room, and, after saying she "knew we were all going to have bright futures," she began her final lesson.
Bianchi wrote a book called Blue Chip Kids, an advice book about basic finance and economics targeted at helping young people make smart money decisions. Mrs. Martinez wanted to ensure that her former students would not be fooled by high-interest loans or in-the-mail credit cards as we went off to college, so, as a parting gift, she and Bianchi gave each of us a copy. This was her way of releasing us into the real world as we stumbled our way through it.
My fellow Palmetto Elementary alumnus and Miami Palmetto graduate, Dylan Solomon, who's heading to the University of Michigan to study economics, said Mrs. Martinez changed his life for the better and he'll always be thankful for that. "Being back in the classroom with the teacher who set me on the direction I am on today brought back some great memories," he said.
At the reunion, I realized what a cohesive class we had been, and how important the seemingly normal fifth-grade year was to my life. I was not the only one who recognized this. Mrs. Martinez said she spent the evening beaming as her former students gathered again in Room 22.
"This was the first time I had planned a reunion for my students and it was definitely amazing to get 21 out of 24 alumni to attend. With six Silver Knight nominees, four National Merit Scholars and each individual finding success in high school and beyond, the reunion was definitely a career highlight of mine," she said. "Palmetto Elementary has been a strong, loving foundation to so many throughout the years, and I was overjoyed to see the students reconnect and exchange cell numbers. I just wasn't ready to send this exceptional group of leaders into the world without one final hug and reminder of how much I love each one of them."
While we had all been on different paths for the past seven years and would continue on our separate ways, we all started out in the same brightly ornamented place: Room 22. As the reunion drew to a close and my classmates began to filter out of the room to go home, and eventually to different colleges, I remembered them as I used to and as they are now: Tyler Goodman, the thin boy with a quiet, dry sense of humor who will attend Columbia University in the fall; Stefani Tolchin, the imaginative, artistic girl with her head in the clouds pursuing her dream of becoming a fashion designer at Fashion Institute of Technology; and Ryan Hernandez, the star athlete, who received a full ride to Saint Louis University on a baseball scholarship.
It was great to see how everyone was doing, but my happiness was tinged with nostalgia as I watched a slideshow of memories play before me. I was one of the few stragglers, trying to cling to one of the last pieces of my childhood while I could. Before any one of us could get far, however, Mrs. Martinez, our fearless fifth-grade leader, left us with one final parting message: "See you guys in seven more years!"
Julia Tesmond recently graduated from TERRA Environmental Research Institute and will study creative writing at Northwestern University.