Throughout the Month:
"The Modernism Project"
When: July 1-31
Where: Art Warehouse, 313 NE Third St., Delray Beach
What: Artist Kim Rae Taylor presents a series of portraits depicting female artists, poets and writers who have significantly influenced Modernism. Along with the portraits are photographs and short biographies of each woman's life.
Info: artswarehouse.org
Fun on the Fourth
Where to Celebrate Independence Day in South Florida
Friday, July 5
"Sister Act"
When: July 5-21
Where: Studio One Theater, Florida Atlantic University, 777 Glades Road, Boca Raton
What: The comedic musical based on the film follows singer Deloris Van Cartier who relocates to a convent after witnessing her mobster boyfriend commit murder. The Tony-nominated production features soulful, vibrant music by composer Alan Menken.
Info: fauevents.universitytickets.com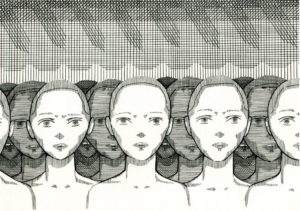 Beautifully Broken featured image 
When: July 5 – August 30; Opening Reception July 5 at 6 p.m. 
Where: Bailey Contemporary Arts
What: Experience this exhibition curated by Katya Nepture of ArtHeart that explores the impact mental health has on individuals in society. The show will include works of art by eight creators who have felt the impact of mental health in their own lives. 
Info: baileyarts.org
*Artwork: Mariangela Abeo, "Faces of Fortitude"; Gregory Dirr, "Individuals"
Saturday, July 6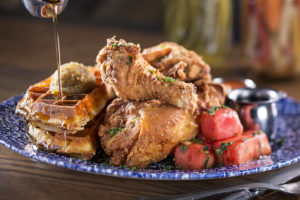 National Fried Chicken Day at Yardbird Southern Table & Bar
When: July 6
Where: Yardbird Southern Table & Bar
What: Try a unique take on the classic dish with Yardbird's Chicken 'n' Watermelon 'n' Waffles made with crispy fried chicken prepared through a 27-hour brining process, vermont sharp cheddar cheese waffles, and spiced watermelon chunks. 
Info: runchickenrun.com/location/miami/
Hugh Jackman
When: July 6, 7 p.m
Where: BB&T Center, 1 Panther Parkway, Sunrise
What: Accompanied by a live orchestra, the actor, winner of the Academy Award, Golden Globe and  Tony Award, presents a show featuring hit songs from his beloved movies and stagework, including "Les Miserables," "The Greatest Showman" and "The Boy from Oz."
Info: thebbtcenter.com
Sunday, July 7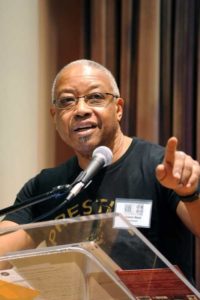 Calvin Reid
When: July 7, 3 p.m.
Where: Boca Raton Museum of Art in Mizner Park
What: Senior editor at Publishers Weekly and head of the comics department Calvin Reid speaks on his journey through arts, comics, and the book industry as well as the museum's current exhibition Beyond the Cape! Comics and Contemporary Art. 
Info: bocamuseum.org/events/calvin-reid–editor-publishers-weekly-comics-world