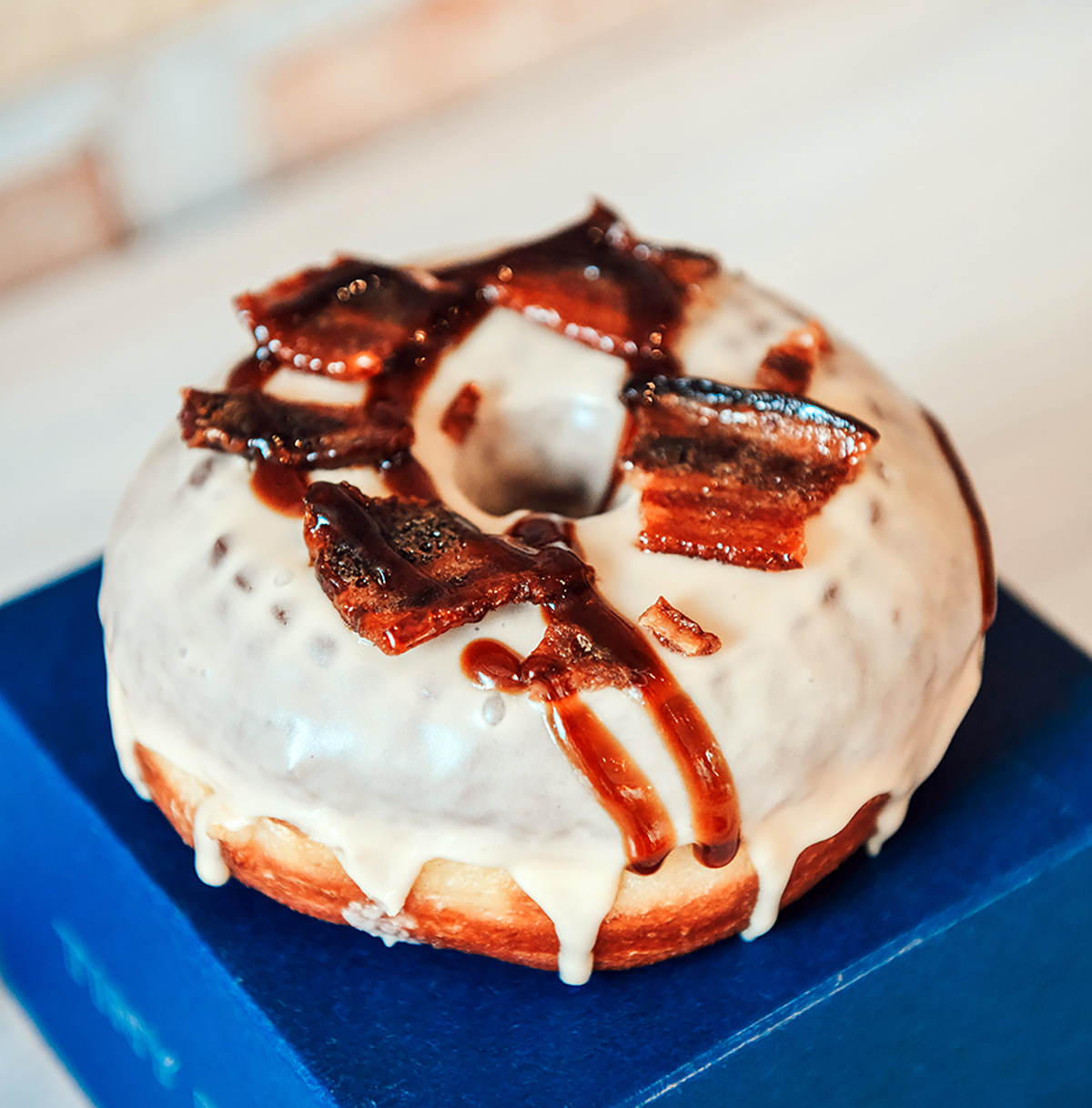 Best in Dough
What better way to celebrate The Salty's recent five-year anniversary in Wynwood (50 NW 23rd St., No. 112) than to showcase five of the artisanal doughnut shop's most popular selections. Every doughnut made at The Salty, which also has a location in South Miami (6022 S. Dixie Highway), features 24-hour brioche dough, made in-house daily, and a roster of hand-crafted fillings, creams and toppings.
If you're up for the drive, The Salty has teamed up with El Bagel for a doughnut and bagel pop-up on Lincoln Road through January.
The brand's beloved camper—which is how The Salty got its start in Wynwood—will set up on Saturdays and Sundays this month at the 700 block of Lincoln Road, in front of J. Crew, from 10 a.m. until 4 p.m. The Lincoln Road menu will change weekly to offer a mix of homemade goods from El Bagel with favorites from The Salty—like these:
1) Guava + Cheese: A Miami staple, this doughnut is filled with swirled guava and cream cheese. It's topped with house-made cream cheese glaze and pastelito puff pastry streusel.
2) Brown Butter + Salt: Forget the traditional glazed doughnut; this version boasts vanilla bean cake doughnut dough with brown butter glaze and sprinkled sea salt.
3) White Chocolate Tres Leches: Made with 24-hour brioche dough soaked in a rum-infused three-milk mixture, this doughnut is encrusted with white chocolate and finished with torched meringue.
4) Maple Bacon: One of the brand's best-selling flavors, this production is drizzled in pure maple glaze with candied bacon courtesy of Miami's Proper Sausages and a porter reduction made by Wynwood's J. Wakefield.
5) Hazelnut + Chocolate: Stuffed with hazelnut-infused chocolate, glazed in chocolate ganache, and topped with candied hazelnuts and crushed hazelnut cookies, no doughnut at The Salty is richer than this one.