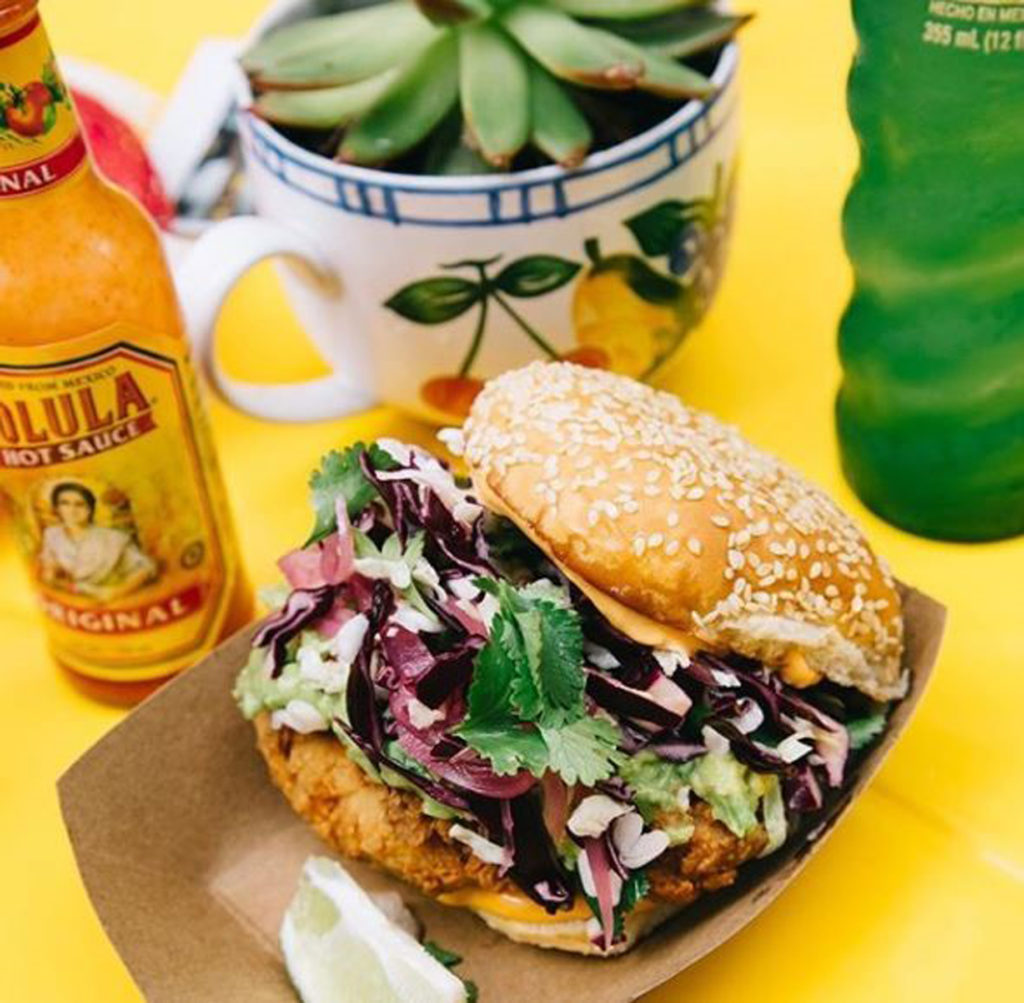 MIAMI-DADE
The restaurant: Boia De
Where: 5205 NE Second Ave., Miami
Takeout treats: Luciana Giangrandi and Alex Meyer are the two young chefs behind this buzzing Italian-inspired compact restaurant, which sprouted a loyal fan base since opening last June. Their ventanita, or takeout, menu offers favorites like crispy polenta ($8), eggplant parm sandwich ($11) and ricotta gnocchi ($19).
Don't miss: La Pollita fried chicken sandwich ($11). Before there was Boia De, there was La Pollita, the duo's hugely successful taco cart. The crispy chicken sandwich, juicy and perfectly crunchy fried chicken alongside a tangy cabbage slaw, avocado and creamy aioli was so beloved it was a no-brainer to add it to the restaurant menu as well.
Contact: 305.967.8866; boiaderestaurant.com
BROWARD
The restaurant: Casa Sensei
Where: 1200 E. Las Olas Blvd., Fort Lauderdale
Takeout treats: A mix of pan Asian and Latin fusion cuisine, this Las Olas eatery is offering all items from their traditional menu for takeout and delivery from Tuesday to Sunday, 11:30 a.m. to 10 p.m. and Monday from 4 to 10 p.m. Selections include large plates like grilled Scottish salmon with tomato cucumber salad and a vegetable medley ($26); a variety of Sensei specialty rolls (including the Drunken Roll with tempura fried salmon, cream cheese and surimi topped with dynamite surimi mix ($16); ramen and noodle plates—and more. Casa Sensei has also thoughtfully created a variety of Take-and-Make Meal Kits with ingredients to create family-style DIY dishes like pad Thai ($75), sesame chicken ($59) and Mongolian beef ($79). To top it off, this location is offering 50% off all wine, liquor, beer and sake bottles to complete your meal.
Don't miss: Charred Octopus ($16; pictured above). This signature starter includes a grilled octopus tentacle, papaya mango salad and fresh basil vinaigrette.
Contact: 954.994.1416; casasensei.com