BROWARD
The restaurant: Thasos
Where: 3330 E Oakland Park Blvd, Fort Lauderdale
Takeout treats: This Fort Lauderdale favorite offers a tasteful fusion of Green and Mediterranean cuisine available for curbside takeout and delivery from 3 p.m. to 8:30 p.m. Choose from items on the traditional menu, fresh catches from the ocean, dessert and a selection of wines. In addition to serving fresh food to hungry at-home locals, this restaurant is also contributing over 1,000 meals to hospitals in the South Florida community by participating in Feeding the Frontline. In order to support their mission, they are encouraging patrons to sponsor a meal for a hometown hero in need.
Don't miss: For those celebrating a special occasion, or just looking for an opportunity to treat themselves to something delicious, we recommend the wood grilled Lamb Chops ($38; pictured above) with roasted fingerling potatoes and green beans.
Contact: 954.200.6006, thasosrestaurant.com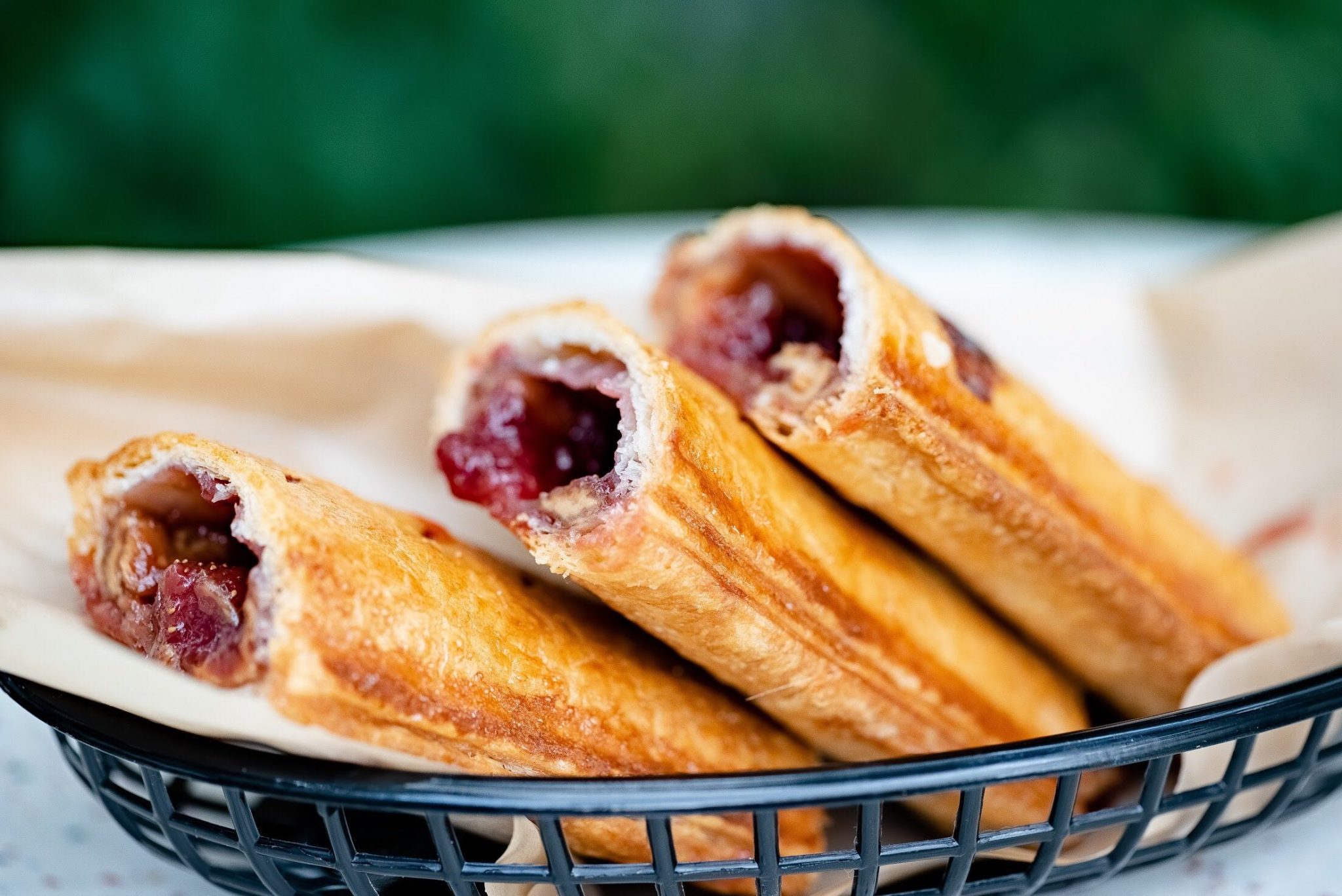 MIAMI-DADE
The restaurant: Chug's Diner
Where: 3444 Main Highway, Suite 21, Coconut Grove
Takeout treats: This compact spot features Cuban comfort food at its best, from the simple but unbeatable poor man's breakfast of café con leche and tostada (Cuban bread slathered in butter then flattened and toasted on a sandwich press) to a hearty lunch of mojo-roasted pork with rice and black beans.
Don't miss: Peanut butter and jelly pastelito (pictured right). A game-changer in the world of Cuban pastries (typically filled with guava and cream cheese), this tasty invention became the emblem of chef Giovanni Ferrer, better known as "Pastelito Papi." With a rotating out-of-the-box flavor selection offered (spicy buffalo wings, broccoli mac and cheese, mango and cream cheese and baklava come to mind), diners can always count on PB&J as the staple favorite. The restaurant will also be offering meal kits (breakfast and lunch) through the month of May.
Contact: 786.534.8722, chugsdiner.com/menu
Photo by Blue Shell Media