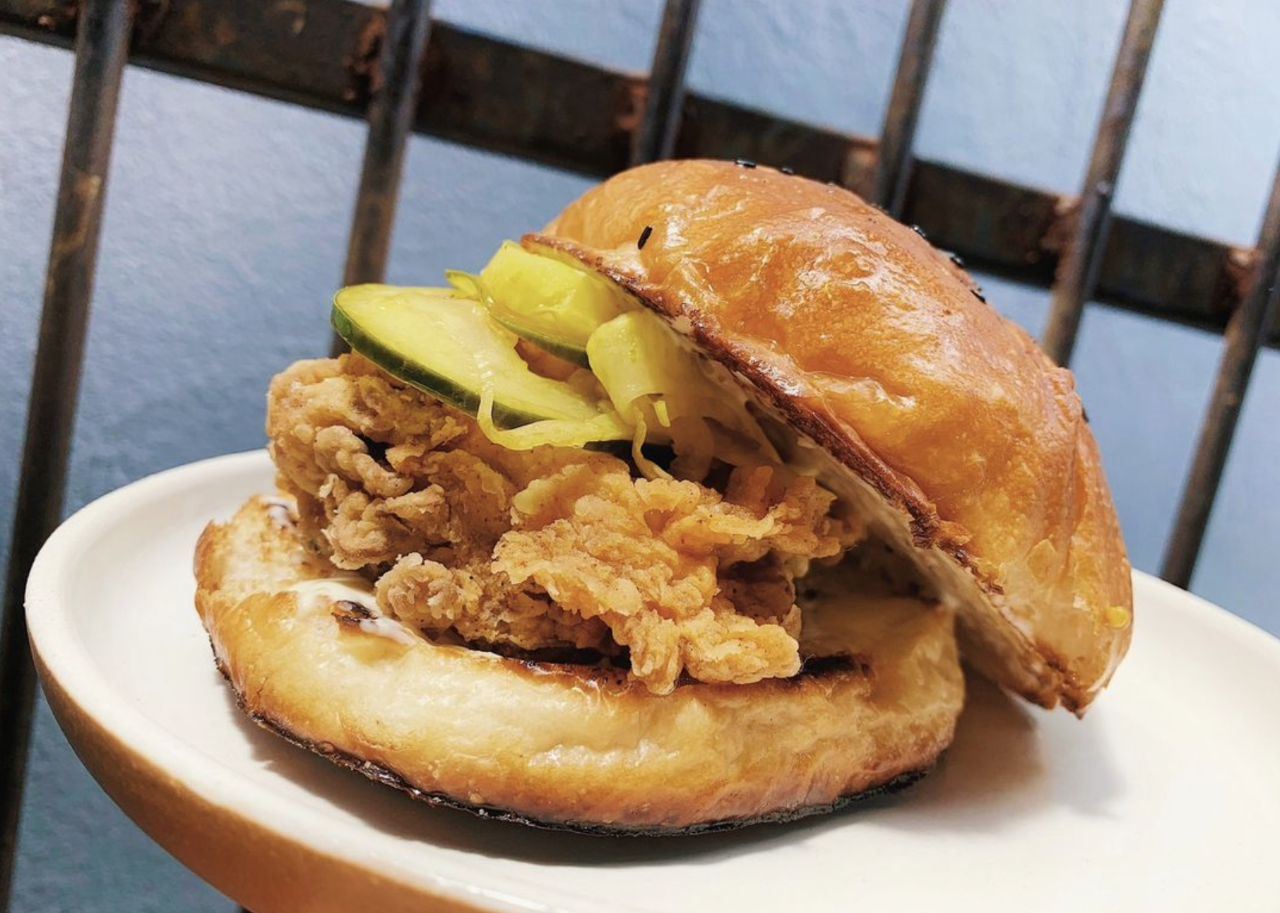 Where to Dine for National Fried Chicken Sandwich Day in South Florida
Wednesday will provide plenty of finger-licking deals
To celebrate National Fried Chicken Sandwich Day on Wednesday, Nov. 9, we've compiled some local eateries offering specials to entice fried-chicken aficionados. With numerous eateries offerings the popular crispy fried chicken sandwich, we have rounded up some of the best spots to try.
Big Buns Damn Good Burgers at 221 SW 1st Avenue in Fort Lauderdale is celebrating National Fried Chicken Day through Sunday, Nov. 13. For $14.99, guests can purchase the Fricken Good Fried Chicken Sandwich Bundle, made with fried chicken, avocado, shredded lettuce, dill pickles, buttermilk herb ranch, served with a fountain beverage and a side of fries. Guests could also enjoy the ($14.99) Shirlington Hot Sandwich Bundle prepared with fried chicken, dill pickles, red cabbage slaw, Nashville hot sauce, served with a fountain beverage and a side of fries.
2 Korean Girls, located in Shelborne South Beach's Oasis Garden at 1801 Collins Ave., will offer the classic Southern dish with a Korean twist. Diners can enjoy the 2KG Korean Fried Chicken Sammies, crispy Korean fried chicken thighs, sweet and sour radish, cucumber kimchi and Kewpie mayo on a toasted potato bun.
Rosie's: The Backyard, located in Little River at 7127 NW 2nd Ave., will feature a Chicky Sandwich made with a homemade recipe batter for a juicy finish and a spicy kick. The sandwich is served on an Oori Bakeshop brioche bun topped with juicy homemade b&b pickle, lemon aioli and buffalo sauce. The restaurant also features a Chicken & Biscuit Sandwich + Coffee ($15), available on Thursdays and Fridays from 11 a.m. to 2 p.m., served with homemade pickles and on a flaky biscuit.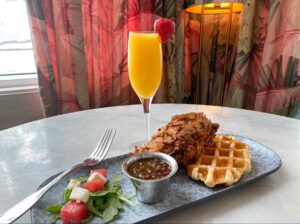 Icebox Cafe at 1855 Purdy Ave. in Sunset Harbour offers a Chicken and Waffle BLT with crispy chicken breast with applewood smoked bacon, lettuce, tomato, Belgium waffles, pomme frites, and two eggs any style. The fried chicken meal is available for brunch, lunch or dinner.
At Sushi Garage at 787 Purdy Ave. in Miami Beach, National Fried Chicken Day is the perfect opportunity to try the restaurant's Fried Chicken Tacos, available on their regular lunch and dinner menus and at a discounted price in the happy hour menu.