Paris 6, a favorite in South America, plants its first North American roots in Miami Beach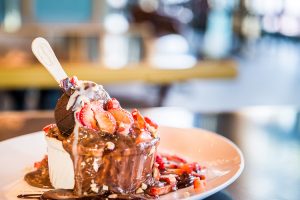 Two bites into one of its unpretentious dishes—whether the traditional croque monsieur, a buttery ham and cheese sandwich that's fried golden brown, or an avocado puree crowned with tuna tartare, diced mango and aioli—and the question waits to be asked. Just how did Paris 6, with its classic French fare and throwback vibe, find its way to Miami Beach? And what does any of this have to do with Brazil?
For owner Isaac Azar, the concept can be traced to childhood vacations in Europe and his subsequent passion for the French language and culture. Apparently, he wasn't the only one in Brazil who felt that way. Since debuting in 2006, Paris 6 has been a runaway hit in his home country (there are four outposts in São Paulo, including the original, and one each in Belo Horizonte, Porto Alegre, Campinas and Rio de Janeiro). When it came time to consider expansion into the United States, Azar immediately thought of South Florida.
"Paris 6 honors 1920s art deco just like Miami Beach, which is why we thought Miami would be a great first location," Azar says. "People from Brazil love to come to Miami. As this is our first spot in the U.S., we want to show people from all around the world what the meaning of Paris 6 really is."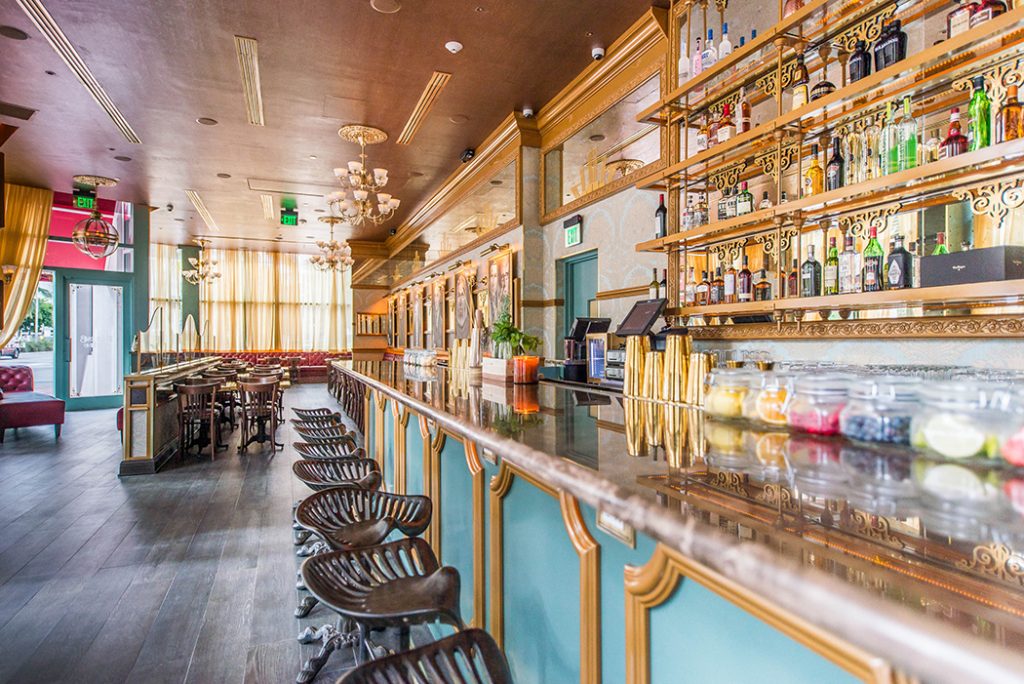 The restaurant pays homage to quintessential bistros and brasseries typically found near the 6th District of Paris. Designed in red, yellow and brown hues, the interior marries a homey diner-like atmosphere with an upscale vibe that recalls scenes from Woody Allen's "Midnight in Paris." Enveloped in gold and bronze accents, Paris 6 balances its high-end feel with comfortable dining areas and a menu packed with approximately 100 dishes.
Highlighting specific items—oysters, soups, fish, meat, pasta, sweets and more—each dish is named after and inspired by an artist, celebrity or icon, adding a fresh touch to age-old French fare. Curated by Azar along with Venezuelan-born and Spanish-trained chef de cuisine Atilio Padra, the restaurant recommends first-time diners order the gnocchi de brie, aka the Bruno Gissoni. Named after a Brazilian actor, these small dumplings, stuffed with a creamy brie cheese, are served in tomato sauce with shrimp inside a cast-iron skillet.
For something meaty, consider the Wellington Muniz (a Brazilian comedian), which is a Black Angus filet mignon drizzled with green pepper dressing and served with crispy fries; or the Alan Kardec (a Brazilian soccer player), which includes red wine sauce, mushrooms and white truffle oil atop Black Angus filet mignon medallions with a side of brie cheese risotto.
One of the most popular dishes is the Wolf Maya. Named after an acclaimed Brazilian actor, it's a medley of chopped meat, white rice, black beans, a poached egg and brie empanadas. One of the best seafood offerings is the Luiz Miranda, a slow-cooked selection of various fish in a stew with coconut milk and fresh vegetables.
Dinner fare aside, Paris 6's most indulgent plate is found on its dessert menu: Azar's Grand Gateau, a warm molten cake infused with sizzling melted chocolate, paired with an ice cream bar and a splash of condensed milk, and topped with sweets.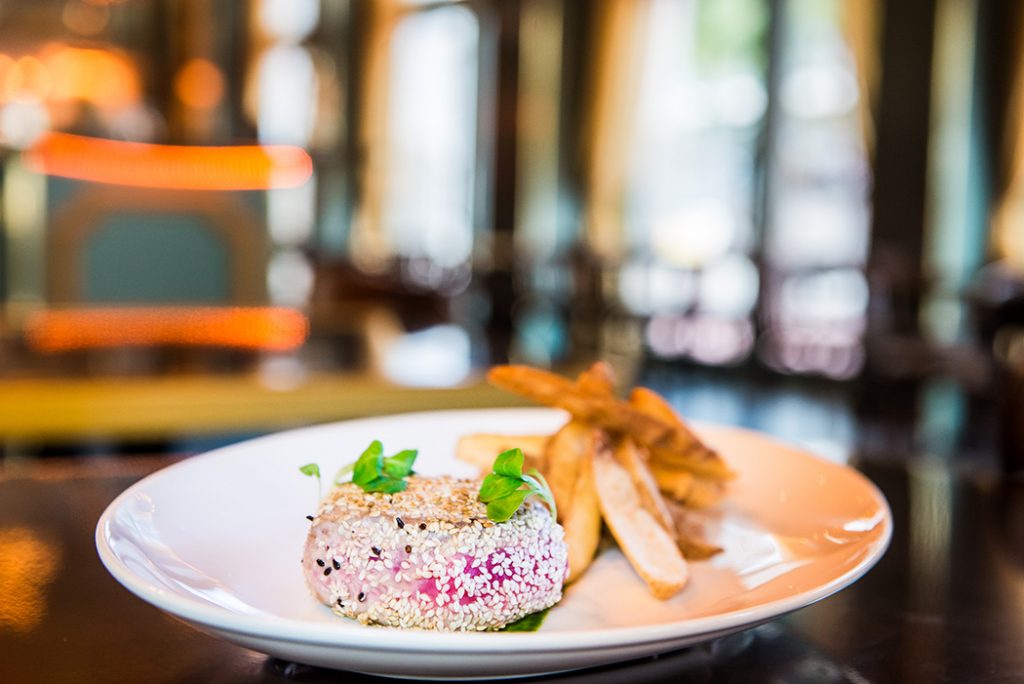 According to Azar, before each cake goes into the oven, the kitchen fills it with pieces of its toppings. "In the Kit Kat Grand Gateau, we put pieces of Kit Kat [candy bars] inside the cake before it's baked."
"It was inspired by one of my good friends who makes artisan ice cream bars in Brazil," he explains. "Eight years ago, he asked me if there could be good dessert made with an ice cream bar. I then went into the kitchen to think about it and ended up with the first Grand Gateau."
From strawberries and tiramisu to Kit Kats and dulce de leche, Azar's Brazilian locations feature more than 40 different Grand Gateaus. For now, Miami offers six with plans for more.
Paris 6 in Brazil, open 24 hours, is a staple for artists and theatergoers to dine after a show. Azar hopes its Miami location will grow into something similar.
"We have a unique atmosphere and a really unique experience here," he says. "Coming to Paris 6 is like going back in time to Paris in the 1920s."
Glitz and glamour aside, Paris 6 gives Miami a chichi spot fit for breakfast, an evening meal or a late-night bite. Though it's only been about six months since its opening, Azar believes it will pave the way for a different style of dining on the beach—a middle ground between luxury and casual.
Paris 6
Where: 2200 Collins Ave., Miami Beach
Hours: Sunday to Thursday, noon–midnight; Friday and Saturday, noon–2 a.m.
Contact: 305.363.6806; paris6bistro.com