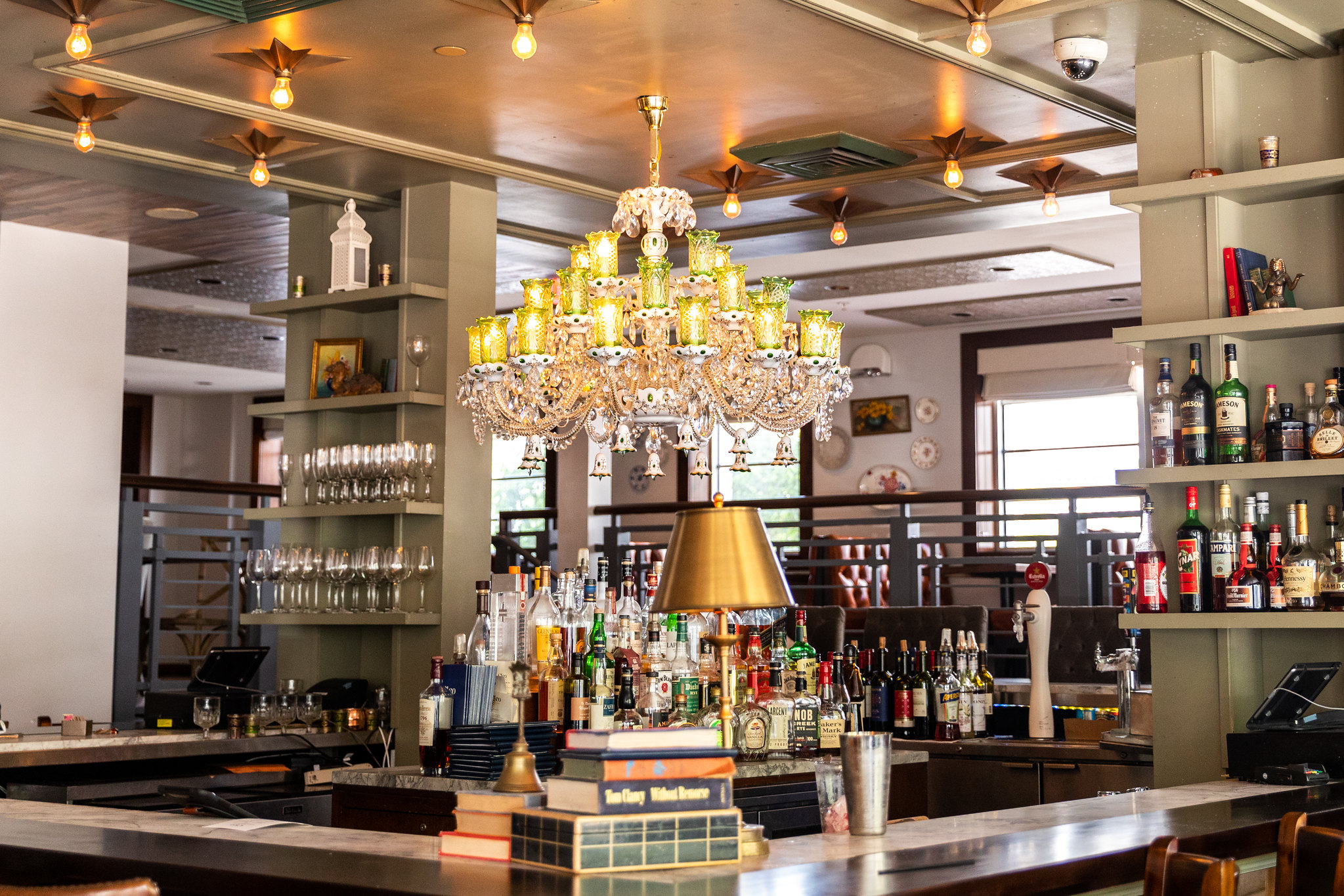 Where to Dine on New Year's Eve
Check out our complete list of South Florida restaurants, bars and local hot spots offering dining specials this New Year's Eve.
Elisabetta's
32 East Atlantic Avenue, Delray Beach
Enjoy a curated menu created to guide guests into the start of a new century. Choose from a selection of starters, entreés and desserts like Duck Breast and Confit Leg, Steak for Two, The Ravioli, Souffle Grappa and more. Guests will also receive complimentary party favors to accompany their New Year celebrations.
Kitchen: 11:30 a.m. to midnight, Bar: 11:30 a.m. to 2 a.m.
Louie Bossi's
1032 East Las Olas Blvd, Fort Lauderdale; 100 East Palmetto Park Road, Boca Raton
This local favorite restaurant will celebrate the New Year with special menu items at both locations. The Boca Raton location will be serving Main Lobster Risotto Bianca and In-House Dry Aged Bone In Lamb Steaks, while the Fort Lauderdale location will feature Black Truffle Buratta, Sous Vide Rabbit Loin and more. Party favors will be distributed to guests at both locations.
Kitchen: 11:30 a.m. to midnight, Bar: 11:30 a.m. to 2 a.m.
City Cellar Wine Bar & Grill
700 S. Rosemary Avenue, West Palm Beach
In addition to City Cellar's regular dinner menu, this West Palm Beach hot spot will serve a surf and turf feast this New Year's Eve. Special menu items, curated by executive chef Rolando Anoceto, will feature Crispy Fried Oysters, Pan Seared Black Grouper, Maine Lobster Risotto and more.
Kitchen: 5 p.m. to midnight
Boulud Sud
255 Biscayne Blvd Way, Miami
This upscale restaurant located conveniently inside the JW Marriott Marquis Miami will feature two reservation selections on New Year's Eve. Those looking to end the evening early can opt for the "Early Seating" option, which features a 3-course meal with choices like the Black Truffle Risotto, from 5:30 – 7:30 p.m. Guests can also opt for the "Gala Seating" option, offering a 5-course meal, from 9:00 – 10:30 p.m.
Katsuya South Beach
1701 Collins Ave suite 200, Miami Beach
This festive location offers a one-stop-shop for delicious dining options and a decade-ending celebration on New Year's Eve. Guests can enjoy one of two dinner options: the first seating featuring a 7-course tasting menu starting at 5:50 p.m., or the second seating featuring an 8-course tasting menu and champagne toast starting at 9 p.m. Katsuya's second-floor Dragon Lounge will also offer selections from the a la carte signature menu to guests looking to ring in the New Year in style.
Cleo South Beach pictured
1776 Collins Ave, Miami Beach
Enjoy a unique spin on the traditional dining-out experience with a family-style dinner on New Year's Eve. Guests can choose four fishes and one dessert from options including Mushroom Flatbread, Apricot Lamb Tagine, Yogurt Panna Cotta and more.
Kitchen: 6 p.m. to midnight
Saiko-i
5970 S.W. 18th Street, Suite E4 at the Shoppes at Village Pointe, in Boca Raton
Ring in the New Year at Saiko-i with a complimentary glass of prosecco and delicious menu items to choose from. Those looking to dine in decadence can opt for the newest addition to this already-expansive menu, a 6 oz. portion of Japanese Kobe A5 beef for $185 that must be ordered 24 hours in advance. Other favorites include Ginger Sea Bass, Peking Duck, Bang Bang Shrimp, hibachi combination plates and more.
Kitchen: 11:30 a.m. to 10:30 p.m.
Wild Thyme Oceanside Eatery and SKY Bar
601 N Fort Lauderdale Beach Blvd, Fort Lauderdale
This New Year's Eve, Atlantic Hotel & Spa is offering a variety of options for those looking to celebrate with a luxurious dinner, a glamorous party or both! Enjoy Dinner Under the Stars at SKY Bar with a midnight champagne toast, entertainment and party favors, a Pre-Party Dinner at Wild Thyme from 6:30 to 9 p.m., or a Midnight Dinner Celebration beginning at 9 p.m. including a midnight champagne toast and party favors.
Steelpan at Sonesta Fort Lauderdale Beach
999 N Fort Lauderdale Beach Blvd, Fort Lauderdale
Enjoy one of two festive 4-course dinner offerings, at 6 and 9 p.m., with party favors and live music at Steelpan this New Year's Eve. This special menu will feature items like Lobster Bisque, Pan Roasted Foie Gras, Surf & Turf, Espresso-Soaked Almond Cake with avocado ice cream and more.
Shooters Waterfront
3033 NE 32nd Ave, Fort Lauderdale
Ring in the New Year on the waterfront with food, entertainment, and a celebration for the whole family. Feast on a 4-course meal, then hit the dance floor with a DJ, Samba Dancers, LED Robot Musicians, Fire Dancers, a champagne toast and more.
Lifestyle BONUS
Dining in or hosting this New Year's Eve? Cater your celebration with a customizable selection from I Heart Mac & Cheese's expansive menu. Choose from lifestyle options like quinoa, broccoli and gluten-free pasta as well as the classic macaroni and cheese and grilled cheese menu items to satisfy everyone on your guest list. Plus, get a complimentary order of 15 Mac Bites with all catering orders on New Year's Eve!