With National Margarita Day commencing on Tuesday, South Florida restaurants and bars will be offering a multitude of drink specials to celebrate one of the most popular beverages. To help residents find the best margarita in South Florida, we've compiled some establishments offering discounts and deals to mark the occasion. 
LIME Fresh Mexcian Grill – All Locations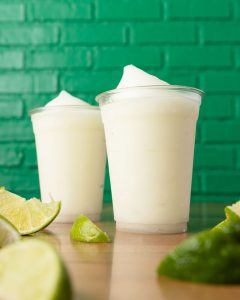 Residents named Margarita or Rita can enjoy a refreshing Margarita for free at LIME Fresh Mexican Grill on National Margarita Day. Moreover, guests can also enjoy $5 margaritas all day long while enjoying tacos, burritos and churros. The offer is available at 14 locations throughout South Florida. LIME Fresh Mexican Grill is a premium, fast-casual restaurant offering fresh, Mexican-inspired food. 
Margaritaville Hollywood Beach Resort
At Margaritaville Hollywood Beach Resort, the hotel and restaurant hosts margarita-making classes. At 5 p.m. today and tomorrow in the hotel's lobby, guests are welcome to enjoy a Margarita-making demonstration. The establishment will also provide live music to help patrons enjoy a full day of frozen flavors, as well as a contest to win your own concoction maker. 
Burlock Coast
Taco Tuesday at Burlock Coast on National Margarita Day will feature two chef's choice tacos and one margarita for $15. The offering is available from 5 p.m. to 9 p.m. Burlock Coast is located at The Ritz-Carlton, Fort Lauderdale 1 N Fort Lauderdale Beach Boulevard in Fort Lauderdale. 
Lona Cocina & Tequileria
Lona Cocina & Tequileria is well known for its extensive tequila selection and breathtaking ocean views. From 11:30 a.m. to 1 a.m on Tuesday, Fort Lauderdale's Mexican hotspot features a specialty Triple Berry Margarita for $12. In addition, guests can enjoy Lona's lively Tacos & Tequila Tuesday from 3 p.m. to 7 p.m. and indulge in $5 tacos and $5 Lona Margaritas oceanside. Reservations can be made online on OpenTable. Lona is located at The Westin Fort Lauderdale Beach Resort at 321 North Fort Lauderdale Beach Boulevard.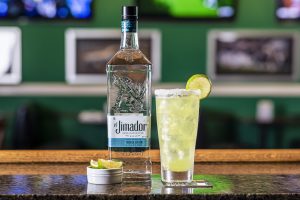 Duffy's Sports Grill
For National Margarita Day, all Duffy's locations in South Florida will be offering their Classic El Jimador Margaritas all day, for $5.
Whiskey Joe's Miami
Whiskey Joe's at 3301 Rickenbacker Causeway in Key Biscayne offers great views of Biscayne Bay and guests can enjoy Dave's Margarita for $7 from 3 p.m. to 6 p.m., as well over 10 Margaritas on offer. There's also a "Build Your Own" Margarita option for those who want to get creative with their cocktail.
Kuba Cabana
Kuba Cubana at CityPlace Doral is a lively, new dining concept which stems from the traditions of Latin and Caribbean music, cuisine and culture. To celebrate the occasion, the 8,900-square-foot restaurant, is offering its Diablo Maracuja featuring Mezcal OJO DE TIGRE, passion fruit, muddle lemon, sugar and the spice of Jalapeño for $14.
Osteria Morini Miami Beach
For National Margarita Day, Osteria Morini Miami Beach at 1750 Alton Rd, Miami Beach, offers bold versions of the classic spicy margarita to be enjoyed at the establishments or in the comfort of home. The restaurant is sharing their favorite flavorful recipes to toast Margarita Day:
The Passione Arrabiata combines smoke, spice and sweetness in a refreshing cocktail. Osteria Morini will offer the Passione Arrabiata as well as the Arancia Rossa (Dobel Diamante, blood orange, cardamom simple, lime) and a Classic Margarita (Espolon tequila, fresh lime juice, agave, salt) for National Margarita Day at a special price of $12 each. 
Ingredients:
¾ oz. Simple Syrup 
¾ oz. Lime Juice 
1 oz. Passion Fruit Puree 
1 oz. Espolon Blanco Tequila 
1 oz. 400 Conejos Mezcal 
Four dashes Jalapeño Tincture 
Garnish: Calabrian chili 
Method:
Combine all ingredients in a shaker. 
Add ice. 
Shake and strain into an old-fashioned double glass. 
Top with fresh ice and Calabrian chili.