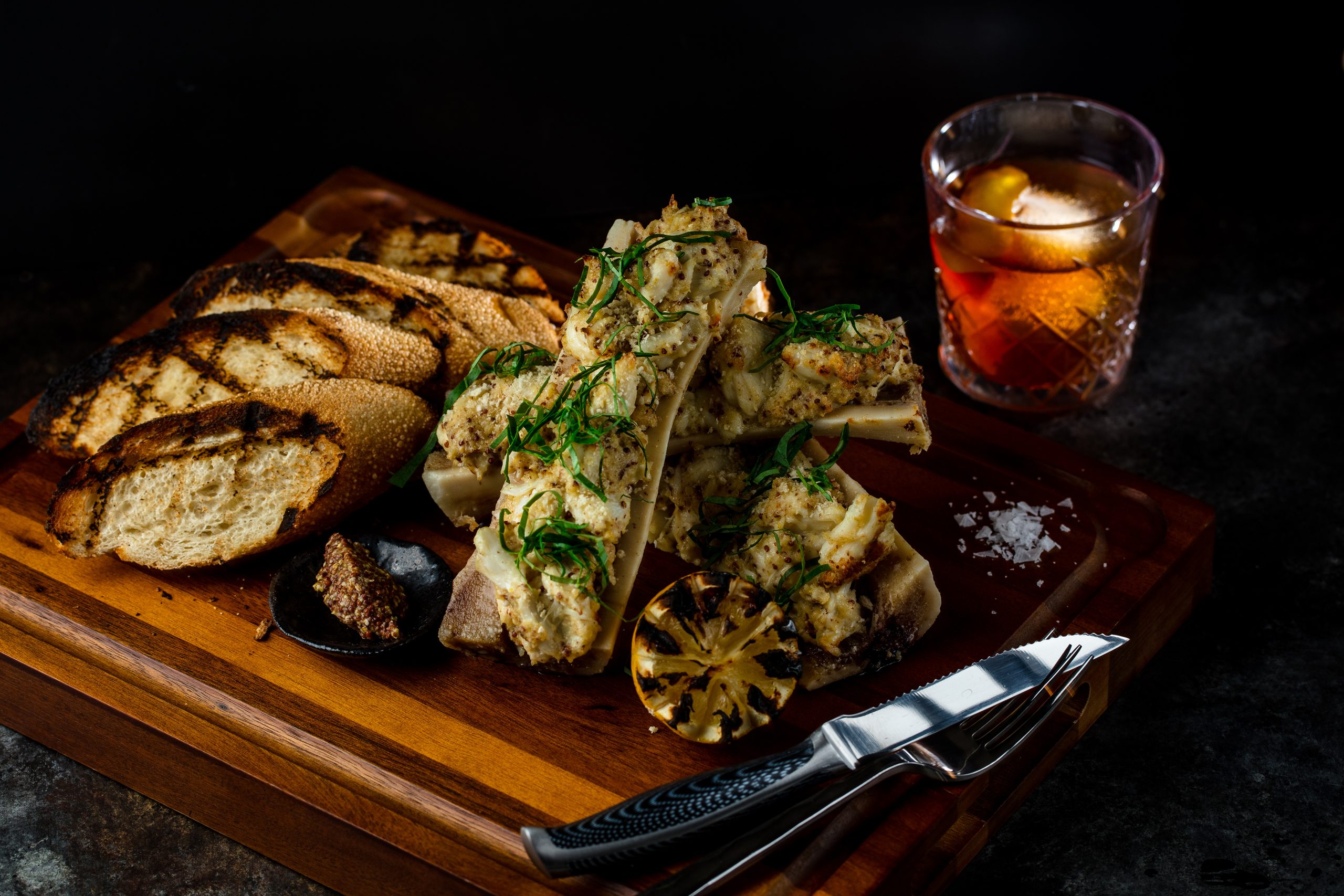 5 Things to Know About: The Blue Dog
Boca welcomes a New York City culinary favorite with open arms
1) Second Home: As a restaurateur, you know it might be time to think beyond your backyard when the customers are imploring you to plant roots elsewhere. For Elizabeth Slavutsky, owner of beloved Blue Dog Cookhouse and Bar just outside of Times Square, the setting for such expansion was a no-brainer. "Boca Raton felt like a natural evolution of our brand," says Slavutsky of a concept that opened in 2006 as a café in the art gallery district but then exploded in 2019 after recasting itself as a chic, full-service restaurant in Midtown Manhattan. "It's filled with New Yorkers. And Boca is missing a restaurant staple like this. We felt it would be well-received."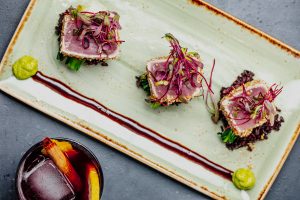 2) Past to Present: Indeed, local buzz continues to build around the first South Florida Blue Dog, a warm, sophisticated space that debuted in April at Boca's Town Center mall. It's no wonder given the eclectic comfort cuisine that incorporates influences from all over the world, a nod to Slavutsky's travels. The original café had roots in another passion—her childhood love of being in the kitchen as her grandmother prepared Eastern European fare. The deep-fried family recipes inspired by her youth are long gone, replaced by healthy, innovative, chef-driven dishes.
3) Elevated Fare: Starters set the tone for a menu that plays by its own rules. The traditional crab cake is turned on its head with lightly breaded chunks of crab meat served on a bone marrow bed with sliced sourdough toast. Yellowtail takes center stage with co-stars including ponzu aioli on the Hamachi Pizzette, another starter specific to the Boca restaurant. Crispy calamari deviates from the flagship Blue Dog recipe with an Asian spin—napa cabbage, serrano peppers and rice noodles. West Coast and East Coast oysters also are unique to the South Florida location. Fried mac and cheese balls, meanwhile, are flying out of the kitchen.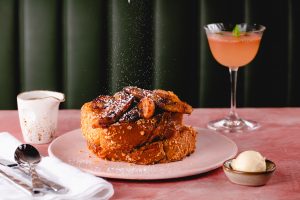 4) Main Course: Surprises abound on the large-plate side too, starting with a meat lover's delight—a trio of small filet mignons, each presented on different potato bed and each with its own topping (crab Oscar, bearnaise and bone marrow butter). For those in Fred Flintstone mode, there's a 32-ounce prime tomahawk and a 48-ounce porterhouse. Slavutsky calls the braised short ribs, along with the shrimp and cheddar grits, two of her personal favorites. The seafood side also includes Atlantic salmon with quinoa and shaved brussels sprouts. In the pasta column, customers are clamoring for the seafood tagliatelle—with blue crab, shrimp and squid in a diablo soy tomato sauce, topped by an arugula salad.
5) Lucky Seven: Part of the lore surrounding Blue Dog in Midtown is a daily brunch for which foodies don't mind waiting a few hours until a table opens. Slavutsky brought the seven-day concept (8 a.m. to 3:30 p.m.) to Boca, and locals quickly discovered the array of offerings—like eggs Benedicts with crab cake or short rib, a BLT with crispy chicken, quesadillas, pumpkin-stuffed French toast, Oreo-crusted waffles, chocolate chip pancakes, breakfast burritos, croque monsieur, and countless other specialties. As for the burgers, how can anyone with New York ties pass up the Empire State of Mind—two panko-crusted beef burgers, boozy cheese, applewood bacon, grilled avocado and kimchi.
Contact: Town Center at Boca Raton, 6000 Glades Road, Boca Raton; 561.961.3330; bluedogboca.com
Photos courtesy of Libby Volgyes