When One Door Opens …
It's perhaps the most highly anticipated Broward restaurant opening this year. One Door East, a new concept from popular chef Giovanni Rocchio, is already drawing raves for its globally inspired tapas.
Rocchio's second restaurant, located next to his award-winning Valentino Cucina Italiana (literally, one door east), features sharing-sized plates such as tuna poke with red onion, hijiki and tosazu; eggplant fries with buttermilk, honey and chili pepper; smoked pork ribs; and crackling shrimp with sweet chili sauce. Larger dishes—such as red snapper with mussels, zucchini, eggplant, red curry, coconut and lemongrass, and a wood-grilled burger with tomatillo jam and smoked pepper aioli—round out the offerings.
Rocchio has partnered with Elke Quintana on this venture and brought on Jeremy Bearman as executive chef. He specifically chose tapas, using flavors from all over the world, because "it allows us to be creative without boundaries, by executing different culinary styles, techniques and sourcing a wide variety product."
One Door East (620 S. Federal Highway, Fort Lauderdale; 954.368.6902) also expects a strong bar and late-night scene, thanks to creative cocktails, industrial design and cool ambience.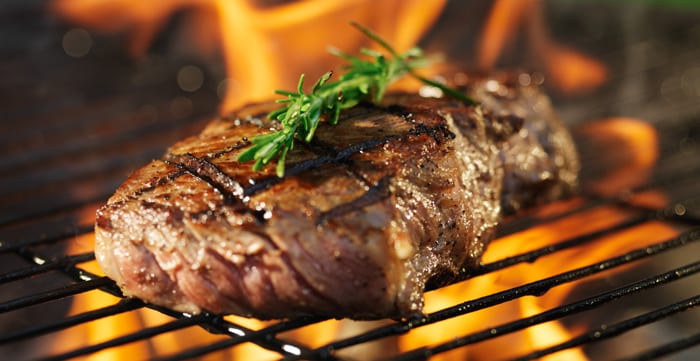 Grill for Good
The John Offerdahl's Broward Health Gridiron Grill-Off Food & Wine Festival celebrates its seventh outing Nov. 12, from noon to 4 p.m., at the Pompano Beach Amphitheater (1801 NE Sixth St.). The culinary competition pairs football legends with South Florida's top chefs to benefit charity.
The event, which draws 3,000 people, features food and drinks in addition to live music, a cornhole competition and a silent auction. All net proceeds go to Offerdahl's Hand-Off Foundation, which supports 4KIDS of South Florida, HOPE South Florida, Here's Help, the Florida Restaurant & Lodging Association, the Miami Dolphins Foundation and Taste of the NFL. Visit gridirongrilloff.com for details.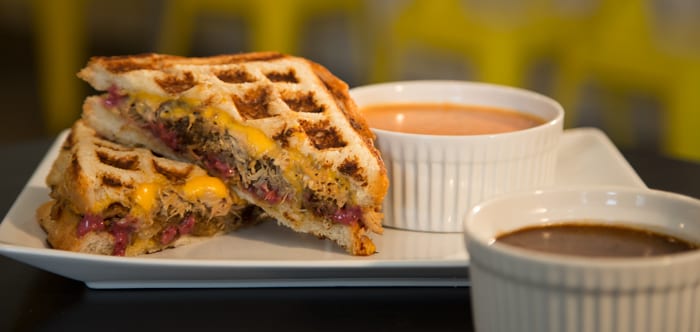 It's Easy Being Cheesy
Cheese lovers rejoice: The New York Grilled Cheese Company just opened a second location, this time in Boca Raton (493 N. Federal Highway; 561.277.0777; newyorkgrilledcheese.com) after opening in Wilton Manors in April. Its October special, the Gotham Gobbler, is made with slow-roasted turkey layered with stuffing (made with the restaurant's own artisan bread), drizzled with cranberry aioli, topped with melted American cheese, and stuffed between two hearty country loaves. The mountainous sandwich is served with homemade gravy and tomato bisque.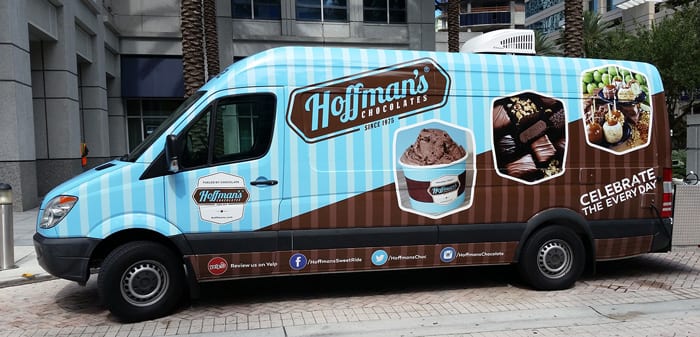 Truck & Treat
Neighborhood favorite Hoffman's Chocolates has introduced a food truck to bring gourmet chocolate, ice cream, milkshakes, gourmet caramel apples and other confections to its fans. The "Sweet Ride" also gives customers an opportunity to have their pictures appear on a digital screen on the side of the truck if they take a photo next to the truck and upload it to Facebook. The truck will make appearances around Broward and Palm Beach counties and is available for events and special occasions. Visit hoffmans.com for more information.
Art Meets Coffee
The popular Bailey Contemporary Arts is getting into the coffee business. BaCA (41 NE First St., Pompano Beach; 954.284.0141; baileyarts.org) recently partnered with local coffee shop Blooming Bean to open a shop in the west gallery, as well as a coffee-education environment. Patrons can grab a cup of joe while learning about different methods of brewing and discovering its notes—kind of like a wine tasting in the morning. The shop has a philanthropic element as well; Blooming Bean ensures its beans are ethically sourced, and owners donate a portion of the sales to South Florida organizations that fight child trafficking, such as Hepzibah House and There is Hope for Me.