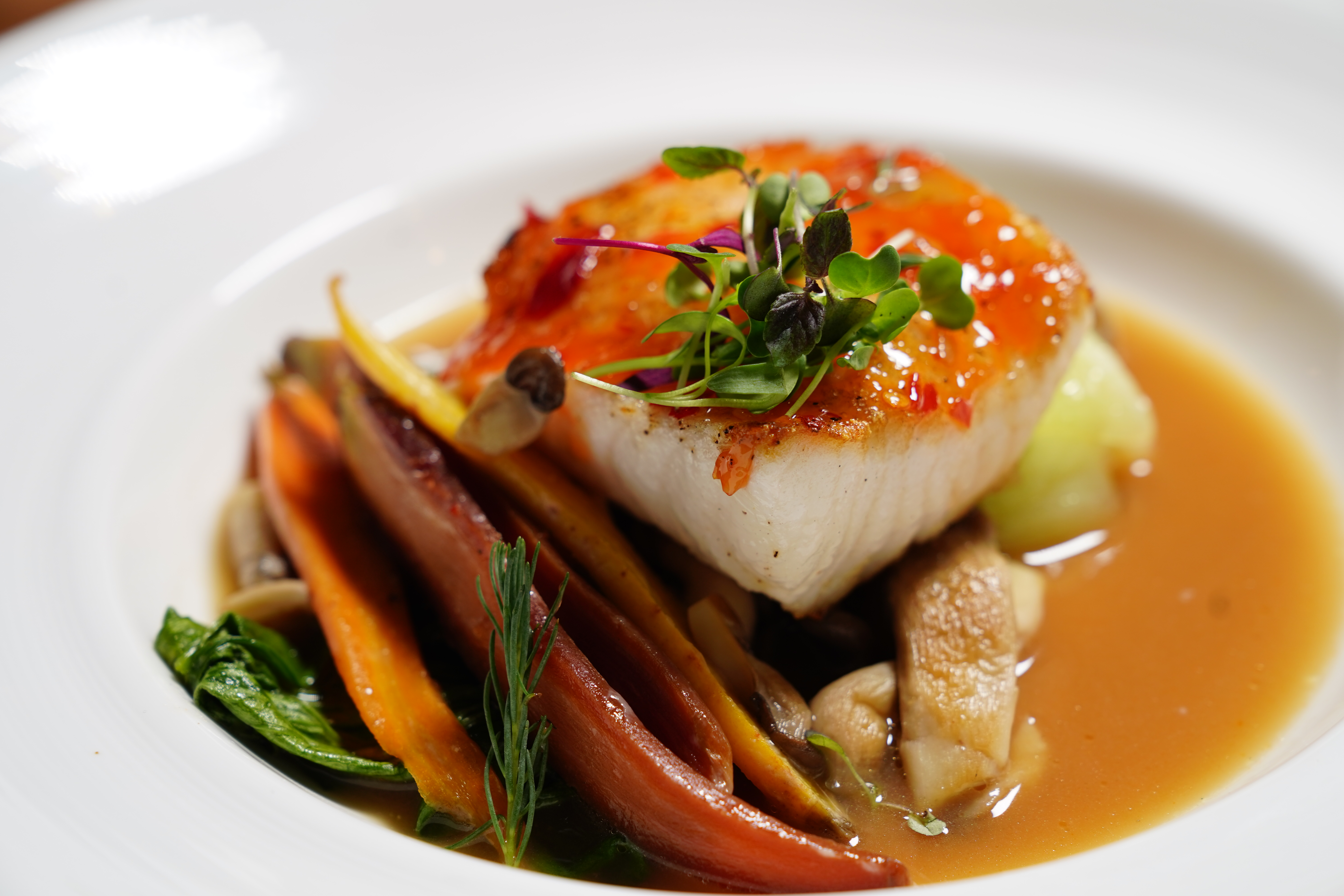 Find the Reel Deal at And Fish Kitchen & Bar
The Marriott in Pompano Beach unveils a new seafood restaurant—And Fish Kitchen & Bar—with a veteran chef and fresh-catch surprises
Having worked in kitchens at various Marriott properties for much of his two-decade culinary career, Eric Kaszubinski recognizes the value of restraint when creating a menu that has across-the-board appeal for locals as well as hotel guests.
Still, when it came to staying relevant in an increasingly competitive market, there was no holding back the executive chef of Fort Lauderdale Marriott Pompano Beach Resort & Spa. Kaszubinski spent the better part of two years helping to craft the dining experience at the recently opened And Fish Kitchen & Bar (1200 N. Ocean Blvd.; 954.944.9515), the property's new 115-seat restaurant—and with good reason.
"Pompano is growing at a rapid pace, and there are multiple new restaurants coming on board in the next few years," says Kaszubinski, whose Marriott experience includes stops as executive chef at Miami Airport Marriott and sous chef at Marriott Biscayne Bay. "We felt the need to keep it fresh to continue to gain new customers and retain our current base."
To that end, Kaszubinski and his team have put together a seaside-inspired, seafood-rich menu that "pushes the edge a little more than I've done in the past" with foodie influences that seem to span the globe.
"If you look at the roasted oysters, we're using a spicy Italian salami, so it's more of a Mediterranean [style]," Kaszubinski says. "You have some Asian influences, like with the Thai chili sea bass [as well as udon noodle soup]. We have tuna poke, a traditional Hawaiian dish. The seafood stew brings it back to South Florida with Caribbean influences. Plus, we have a New England lobster roll.
"There are so many different spins on seafood—and none of it is fried."
The graduate of Johnson & Wales University in Providence, Rhode Island, did a deep dive on a few of the menu highlights at And Fish.
What's in a Ceviche? And Fish follows Peruvian tradition with its ceviche—incorporating sweet potato, fried and seasoned large-kernel corn as a garnish, and a yellow pepper paste to give it some heat. It also tweaks tradition by adding a little coconut milk.
Mixing It Up: The kitchen's island seafood stew is based on the catch of the day. "So, it might be corvina, mahi, snapper or grouper—it depends on what comes in that day," he says. In addition, the stew features key clams, shrimp, coconut rice and long beans in a Thai curry broth that Kaszubinski says has been toned down because the initial recipe was a bit too spicy.
Short Takes: Each dish at And Fish comes with an accompanying wine recommendation. … For meat lovers, options include a 14-ounce New York strip and Murray's all-natural roasted chicken. … Desserts include strawberry shortcake, warm chocolate cake and Florida Key lime pie.
Far East Influence: The Thai chili sea bass (featured photo) is bathed in a miso dashi broth and served with oyster mushrooms, baby bok choy and a pickled carrot topping that Kaszubinski says "almost creates a pickled butter" for the dish. "It's an interesting flavor that really comes to life."
The Sustainable Way: And Fish is following sustainable fishing practices by using only Marine Stewardship Council-certified sea bass. "We want to use ingredients that do not destroy the environment," Kaszubinski says. "We have to start being more conscious about what we use, why we're using it and how we're using it."