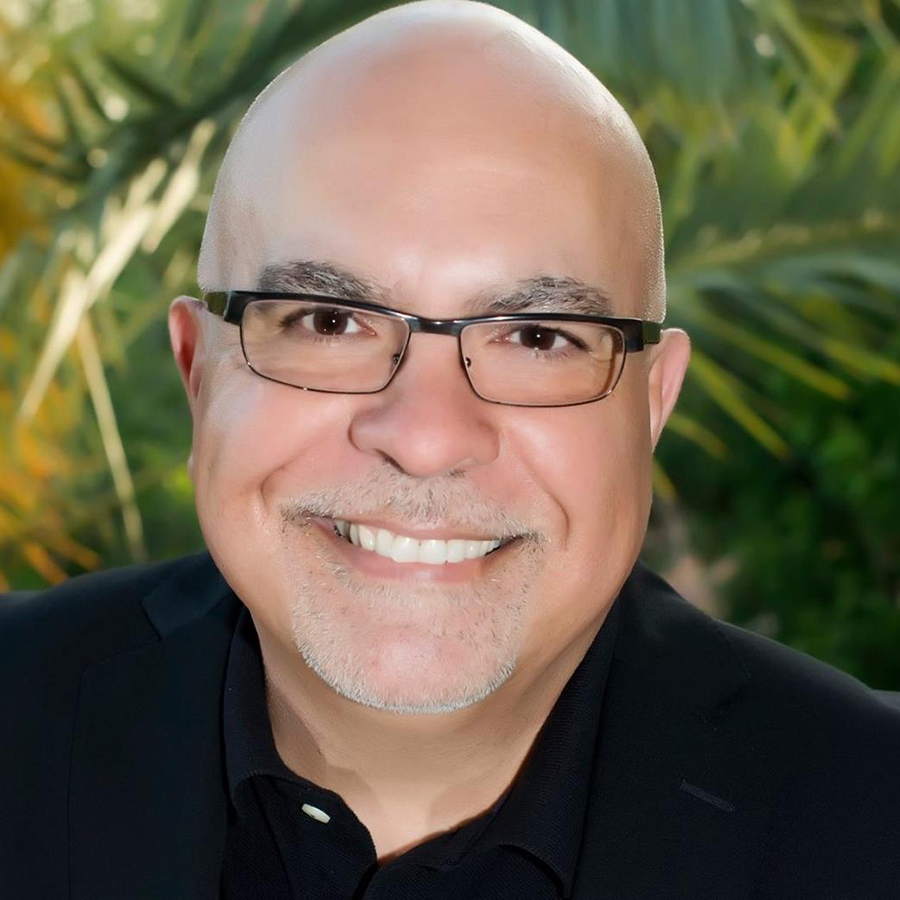 Artist Spotlight: Anthony Timiraos
The acclaimed photographer and co-founder of Our Fund Inc. shares images from his travels that reveal our shared humanity
For five decades, Anthony Timiraos has been blessed with two great loves, both of which, in different ways, have opened his eyes and warmed his heart.
The first is husband Arthur; the two first met as teens at a department store in Waterbury, Connecticut called Worth's, where they worked part-time afternoon jobs after classes at their respective high schools. They've been together 51 years.
The second is the wanderlust that he and Arthur have shared since a post-college trip to Europe in 1983 that changed the way they saw the world.
"We decided after that first trip to do as much traveling as we could afford in those days," says the Fort Lauderdale resident, 68, who retired in 2016 after serving five years as CEO of Our Fund Inc., the community foundation serving LGBTQ-plus nonprofits in South Florida that he co-founded with other local philanthropists. "Almost every summer, we'd leave the country—Egypt, Africa, Greece—and we'd come back more well-rounded, with a better understanding of other cultures."
Before long, Timiraos would fold another interest into his travels. Through the lens of his preferred Nikon camera, he began focusing on the people he encountered abroad, candid images that captured more than just a moment in time.
"The majority of the world is not white and perfect; they're people of color, and we should accept that," says Timiraos, whose 20-year work career in the Northeast included roles as chief financial officer and restaurant owner before he and Arthur moved to South Florida in 2003.
"When you sit down and talk to people in other countries—which I have so many times—you realize something. Yes, their skin color is different. Maybe their lifestyle and religious beliefs aren't the same. And maybe they dress differently. But they're as good and as hard-working as you and I. They're trying to contribute to the world around them. [In those ways], they're no different than we are. But, sometimes, what is taught is the complete opposite."
A recent travel adventure, his 2018 cruise to Cuba, pushed the author of several photography books (including a series of classical nudes) to pen a biographical work. The recently released A Time to Look Back: Growing Up During the Cuban Revolution chronicles a five-year period (1958-63) in his childhood when the Havana-born Timiraos was sent by his parents to the United States as part of Operation Pedro Pan—the largest exodus of children in the Western Hemisphere.
It's a book, like the photographs he has shared with Lifestyle, that speaks to the diversity that's been a cornerstone of our democracy.
"When the Cubans were coming into this country, there was a huge network of religious organizations, corporate donations, and even government involvement, and they helped to set up these families—families who more than contributed to this country," Timiraos says. "We tend to forget that. The contributions that immigrants can make in the U.S. can be substantial.
"It's always been an important part of our growth."
Two men/fountain
Madrid, Spain (November 2017): "Walking through the Jardines de Sabatini in Madrid, I passed a young gay couple sitting on a wall facing the fountains. I turned and saw the sunlight shining down on them while clouds created dark shadows on the background, much like a stage setting. … [They were] holding hands and being very emotional and in love. Twenty years ago, this scene would not be possible. Today, it's a normal scene in Spain."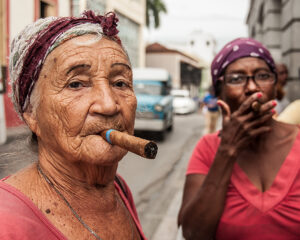 Cuban women/cigars
Santiago de Cuba (December 2018): "During a cruise to Cuba, I was stopped by these two ladies who saw me take photos of aerobic dancers at the central plaza. They see the cruise ships docking, and they have their photography outfits and cigars all ready. Tourists snap photos of them, and their hand goes out. I gave them a few dollars, and they were very appreciative. I also captured an interesting photo. … Those Norma Desmond eyes were hypnotizing. The wrinkles on her face [felt like] a road map of her history in Cuba."
Elderly man playing harp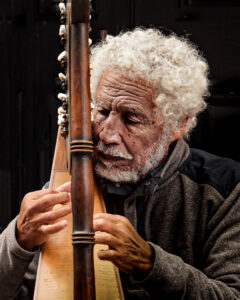 Quebec City (September 2019): "The sounds of a harp in a concert hall or in the middle of a busy street always makes me feel like I'm in a dream. Outside the main entrance to the Cathedral-Basilica of Notre-Dame de Quebec, this man was playing a harp with his eyes closed. He seemed to be embracing the instrument and his music with much love; the emotional connection was very visual."